Listen to Posthumous Charles Bradley Jam "Can't Fight the Feeling"
The track is off Bradley's final album, the forthcoming Black Velvet
Photo by Isaac Sterling
Music
News
Charles Bradley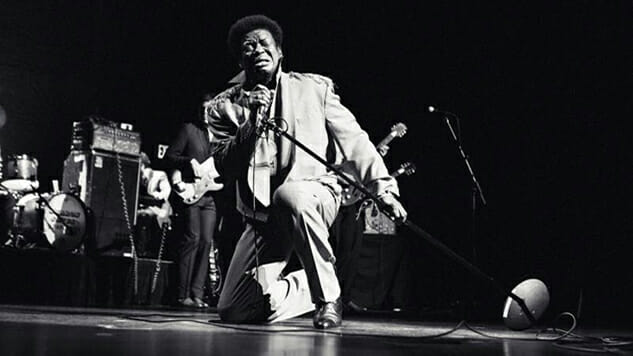 Charles Bradley, neo-soul revivalist extraordinaire, may be gone from us, but he's still got more music up his sleeve. "Can't Fight the Feeling" is the latest single from Bradley's forthcoming posthumous final album, Black Velvet, due out Nov. 9 through Dunham Records.
Black Velvet "is a profound exploration through the less-traveled corners of the soulful universe that Charles and his longtime producer, co-writer and friend Tommy 'TNT' Brenneck created in the studio together over their decade-long partnership," according to a press release. The album collects previously unreleased performances from all eras of Bradley's career.
"Can't Fight the Feeling" is a cut from the mid-2000s, one that Brenneck originally though was lost to the cutting room floor. "For some reason I always thought we hadn't finished the vocal track," Brenneck said. "But, to my surprise, not only was it finished, it was a powerful performance by Charles and the band is on fire to boot." He's spot-on in his assessment—"Can't Fight the Feeling" is a wham-bam track of joyous jazz rips and quixotic vocals. Before finding success as a solo artist, Bradley worked as a James Brown impersonator, and it's not hard to see why. When he howls, the ground shakes.
Listen to "Can't Fight the Feeling" below and catch a 2015 Paste performance from the Screaming Eagle of Soul further down.