Colony House Tour Journal #3: 15-Passenger Vans, Vomiting Off Stage & The Light at the End of the Tunnel
Photos Courtesy Colony House
Music
Features
Colony House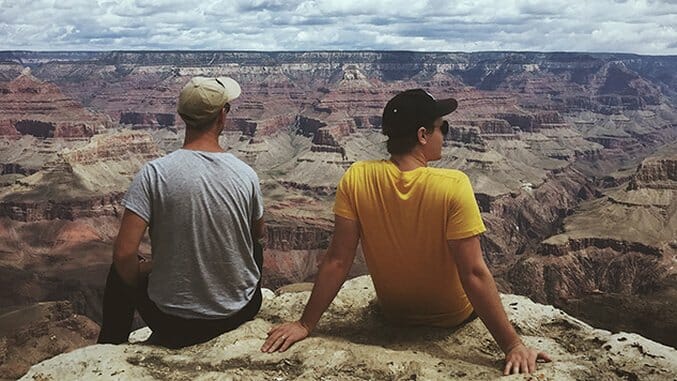 Paste was smitten with Colony House's debut album When I Was Younger, a sterling, spirited collage of story and songcraft with more maturity than should be expected from any first album from new recording artists. This makes us more than curious about what new tales the Tennessee natives will deliver in their sophomore LP, Only the Lonely, out this January on Descendant/RCA. Fortunately, the group is also sharing its current narrative in a series of tour journals as they set out on the road with The Mowgli's. (The entries will later be collected via the Bonjournal app.)
In today's journal, Parke, Scott and Will describe the long miles and late-night splurging required for touring, and the ultimate reward of fan-packed shows and reuniting with family. Also: rallying through a concert despite a crippling stomach bug. Check out the first and second journal entries.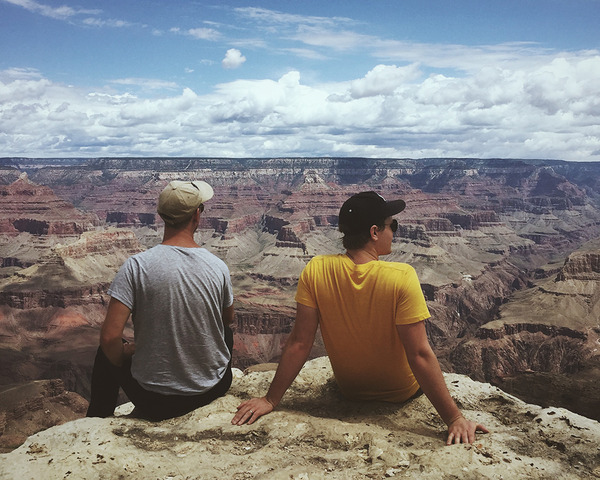 Parke's Journal
If you put a GoPro in our van for long drives, it would be pretty ridiculous. Whether making up new lyrics to existing songs, quoting movies and inside jokes or recreating famous scenes from our favorite movies, we're pretty good at keeping ourselves entertained. Will and Caleb getting on each other's nerves can be pretty comedic. Watching Scott and our tour manager/sound engineer Riley go back and forth is pretty righteous, too. What I'm getting at is that it's a wild thing to be touring the country with some of my closest friends, regardless if we can get on each others' last nerves. After all, friendship is about reconciling past disagreements and moving toward new experiences together.
We tour in a 15-passenger van that doesn't have a name yet (taking suggestions?) with five completely different personalities riding in it. That also means opinions…and no privacy. Imagine having four roommates. Now imagine your house is a van. That's about right! We haven't run the numbers but it's easy to say that we spend more time in the van than we do almost anywhere else. Whether it's a straight shot from Nashville to San Francisco or Atlanta to Houston or Tuscon to Clemson (yeah that's about to happen—yikes), we are in that van together. LONG hours.
Here's the thing: we wouldn't trade it for anything.
What's waiting for us at the end of these long drives is why we lose sleep. It's why Red Bull, munchies and old-school Underøath jams take us from 1 AM to 10 AM on I-40. We drive and drink coffee and tell stories and listen to music for hours on end so we can get to whatever venue we're headed to play our songs live, yes, but to also meet new friends. We live for these moments. We feel incredibly privileged to travel for a living, and it's because of family, friends and fans that we're able to keep doing this.
Caleb mentioned an important moment with a fan after a particularly uninspiring show for us on stage in the last journal post. It's worth it. A 'bad show' is worth being brought back to life with an inspiring story of overcoming darkness. Meeting new people is worth a 27-hour straight drive. Seeing the Grand Canyon is worth a detour that costs us some extra sleep. Watching the sun come up on a foggy drive thinking about how we get to play music tonight for another set of new beautiful faces—knowing that there are endless stories to be told from each person about why they're there—knowing that we're a part of something bigger, it's worth it.
There are a lot of things that are competing to define a band. New music, will the label like this idea, bad shows, successful tours, relationship issues, problems back home, are we as good as that other band…while all these things can and have been factors in our story, we are driven by our loved ones back home and our experiences on the road to help us keep on. There's more. And it's worth it.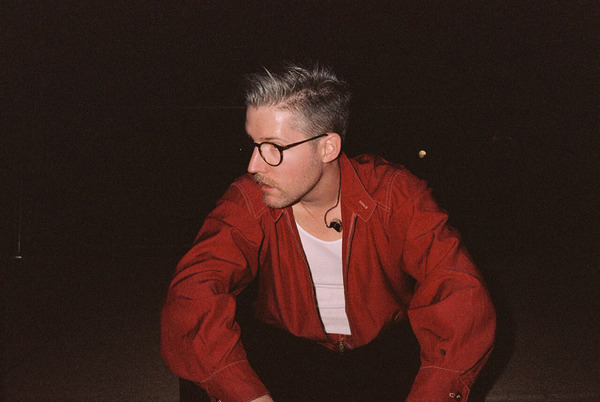 Scott's Journal
Everyone is familiar with the proverb "the light at the end of the tunnel." I am a self-proclaimed light at the end of the tunnel kind of guy. At any opportunity, I am trying to see out of whatever present struggle or stagnancy I am in and gaze upon that glorious beam that comes next. This idea presents itself in many different fashions. Sometimes it's the last class of the day at school or the longing for the weekend during a busy work week. Maybe it's a Christmas bonus or a pumpkin spice latte on a Wednesday afternoon to just get you through the day. We all need something to look forward to.
For us Colony House boys, that can show itself in a few ways as well. Some of our FAVORITE light at the end of the tunnel moments revolve around two things that are very near and dear to our hearts: fast food and family.
As you found out last week in our second Tour Journal entry, we have some rules in the band that we take very seriously. One of those mandates that has woven its way into our band is the statute of Late Night Bites. The importance of this rule is twofold: when we have a show worth remembering we tend to celebrate with late night bites. When we have a show that we need to forget, we turn to late night bites. Some would choose other methods, but we choose Taco Bell. Simple, right? Somehow, we can all come around and get super hyped about the idea of fast food in either one of these scenarios.
Our go tos? Taco Bell, McDonald's, the occasional In-N-Out when our geography permits us.
We also look forward to seeing our family on the road. Whether it's the drive or flight home from the last show or a city in the middle of tour where we have great friends—these times are the wind in our sails. I don't run much, but I feel like I could compare the feeling to seeing the finish line at the end of a marathon. This particular week the tunnel is an overnight drive from Atlanta to Houston and 40 hours of driving in four days from Dallas to Tucson to Clemson, SC. The light and reward of finishing the race are kissing your wife, holding your son, sleeping in your own bed and returning to all things familiar. This is the light at the end of the tunnel for us.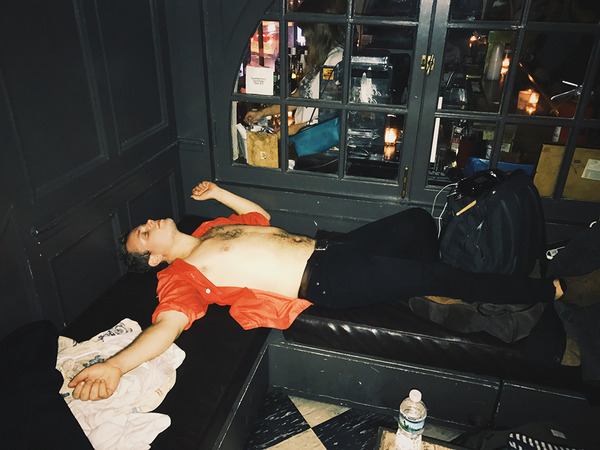 Will's Journal
Being sick on the road is a major bummer. The other night we were playing a big show in a big city, and at one point during the show Scott, Parke and I walk off the stage while Caleb plays a song. (SPOILER ALERT) Don't worry, we join him at the end. Anyways, during this moment the other night, I walked off stage to the only place I could find and threw up. It was probably one of the worst touring memories I have, but the fans kept me going. I got back on stage and finished the show out. That's all I got.