Record Time is Paste's monthly column that takes a glimpse into the wide array of new vinyl releases currently flooding record stores around the world, and all the gear that is part of the ongoing surge in vinyl culture. Rather than run down every fresh bit of wax in the marketplace, we'll home in on special editions, reissues and unusual titles that come across our desk with an interest in discussing both the music and how it is pressed and presented. This month, that includes a boxed set celebrating a crucial civil rights event, new music from a British Invasion mainstay and some live vintage prog rock.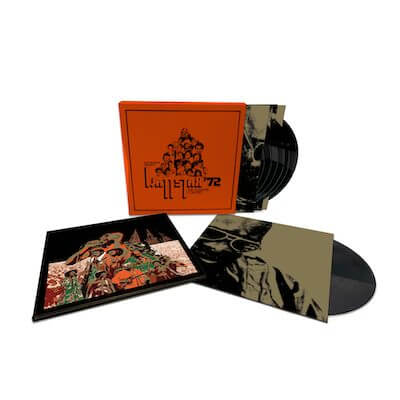 V/A: Wattstax '72: The Complete Concert (Stax / Craft Recordings)
Wattstax, the 1972 event held in L.A.'s Memorial Coliseum, was more than just an event to commemorate the 7th anniversary of the Watts riots and more than just a concert. It was, as organizer William Bell reminded the more than 100,000 people in attendance prior to an appearance by singer Carla Thomas, a gathering "for love, for happiness, for enjoyment and, above all, for peace." There were powerful speeches throughout the day by Reverend Jesse Jackson, filmmaker Melvin Van Peebles, actor Fred Williamson and others that hopefully inspired those in attendance to keep up the struggle for civil rights in the U.S. and beyond. The inclusion of those moments of empowering oratory is one of the biggest draws for this enormous boxed set from Craft Recordings collecting every scrap of audio from Wattstax. Folks are rightfully falling all over themselves to praise the performances by the many Stax artists that performed on that August day, including Isaac Hayes, at the time still riding high from the dual successes of Shaft and Black Moses; Thomas; David Porter; Albert King and a raft of amazing gospel stars. But take heed of everything else on offer here as the messages that the speakers impart still feel relevant 50 years later. As welcome as this set is, the production of the physical product isn't quite perfect. The performances are occasionally broken up awkwardly due to the time limitations of vinyl sides (Thomas' intro for "I Have A God Who Loves" closes out one side with the song kicking off the flip). And to fit all 10 LPs into one box, the vinyl is only slipped into a thin paper sleeve with little other protection. For what delights are found throughout Wattstax, it's an aesthetic sacrifice worth suffering.
---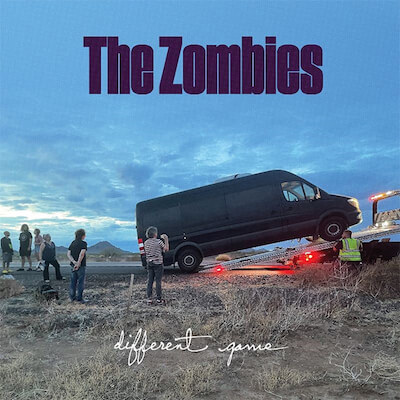 The Zombies: Different Game (Cooking Vinyl)
For most legacy acts, a new album is a recipe for some kind of disaster. That's why so many of them circle back to old material or attempt to recreate the sound of their former glory days with little success. The Zombies are a perfect example of how to evolve as songwriters and performers with grace. With no agenda or expectations, the longstanding British pop group can simply be themselves. Principal songwriter and founding keyboardist Rod Argent is interested in earthy, bluesy compositions that take stock of the thrills and heartaches of romance and speak to the realities of getting older with a knowing grin and plenty of fond memories to choose from. It's a tone that vocalist Colin Blunstone embraces with throaty power, grit and wit. The pair save the shiniest pearls, though, for late in the album. "I Want To Fly" is pure magic as the music is stripped down to just a string quartet that Blunstone adapts to beautifully, singing as he does about wanting to take to the air. And the album closes out with a truly stunning track, written by Blunstone, that plays like a hymn, reverent and solemn in its evocation of life's mysteries.
---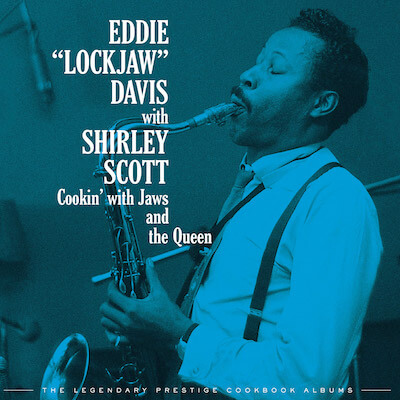 Eddie "Lockjaw" Davis with Shirley Scott: Cookin' with Jaws and the Queen: The Legendary Prestige Cookbook Albums (Craft Recordings)
Recorded across three 1958 sessions at Rudy Van Gelder's studio in New Jersey, the four albums remastered and re-pressed for this set are ideal representatives for what we call soul-jazz, that joyous and funky combination that brought together the improvisational freedom of the latter genre with the swinging grooves of the former. These records are also prime examples of the musical conflagrations that can be created by putting two strong artistic personalities in a studio together. That's why tenor saxophonist Eddie "Lockjaw" Davis and organist Shirley Scott get top billing on the album sleeves. They take up that much real estate on these recordings. The two are responsible for the bulk of the compositions here, either on their own or co-writing them together. Those co-writes, released on Cookbook, Vol. 2 and Smokin', are the highlights of this collection, as the pair engage in some melodic tussling on the electrifying "Jaws" and a slow tango on the sultry "Skillet." Davis opens up in a way he rarely did when working with Scott as he reached for some ineffable expression of joy or sexual longing or despair in his playing. Scott nudged him long throughout with chords and solos that encouraged or dared to push back on Davis. The middle ground between the two is taken up by equally fine players, especially Jerome Richardson who adds a nice timbral balance with his flute and occasional baritone sax. Everyone cooks, but it's Richardson who keeps the temperature steady and even.
---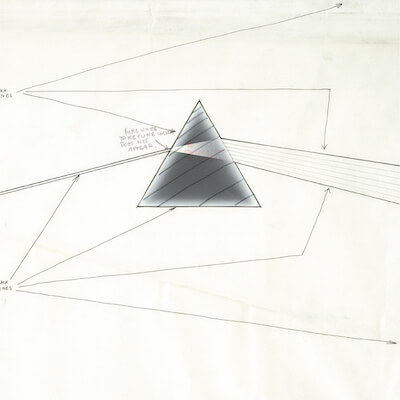 Pink Floyd: The Dark Side of the Moon (Live At Wembley 1974) (Pink Floyd)
Somewhere within the multi-disc boxed set celebrating the 50th anniversary of Pink Floyd's prog-pop masterpiece The Dark Side of the Moon is a live recording of the band performing the full album at London's Wembley Empire Pool in November 1974. Perhaps not wanting to squeeze even more money from fans who had previously sprung for the 30th anniversary edition of the record or one of the many reissues that have arrived in recent years, the group has graciously released a standalone version of the live set. It is, however, slightly incomplete as, due to the constraints of the format, the performances of "Money" and "Any Colour You Like" had to be edited down to fit every song on one LP. Truth be told, if I didn't know, I wouldn't have noticed anything amiss as the edits are clean and thoughtful, and don't detract from the flow and power of the full set. The pressing, cut by Stuart Hawkes, runs a tad quiet as there was a lot of music to still fit onto each copy, but the details of this well-recorded set are still clear. Listen for how backing vocalists Venetta Fields and Carlena Williams replicate the echo effect on the main vocals of "Us and Them," or Richard Wright's glorious synth solo on "Any Colour," or how well the instrumentalists stretch out on extended vamps throughout. It makes me yearn for a great visual document of this tour to be able to marvel at the musicians in action.
---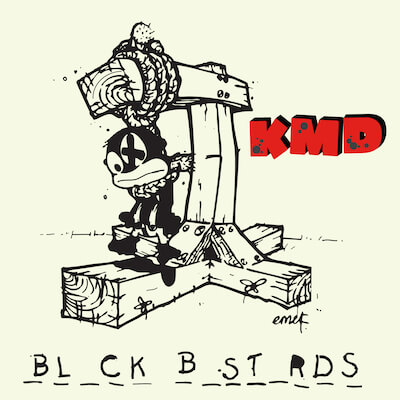 MF Doom: Operation: Doomsday / KMD: Black Bastards (Rhymesayers / Metal Face)
The legend of Daniel Dumile, known first as Zev Love X and most notably by his masked alter ego MF Doom, only continues to grow in the wake of the rapper's untimely passing in 2020. And rightfully so. He remains one of the most daring lyricists around with a deceptive flow that sneaks through his playful wordplay and copious pop culture references. His work as MF Doom has been rightfully lauded and continues to inspire new generations of underground rappers, but what is less talked about is Dumile's time as a member of KMD, a trio that released one brilliant album (1991's Mr. Hood) but was undone by the death of founding member and Zev Love X's brother DJ Subroc and the shelving of their followup LP Black Bastards by Elektra. That album wound up getting an official release in 2000 and, this year, is being celebrated with a 30th anniversary vinyl release on red wax. Black should have made KMD stars on the level of fellow New York rap groups like A Tribe Called Quest and Brand Nubian. Their productions had an elastic, jazzy snap and their rhymes bounce off of the music with a pugnacious spirit that went far beyond the goofball tone of Hood. After his brother's death, Dumile disappeared for a few years before emerging in the late '90s with a metal mask and a new persona, MF Doom. His first release under the name, Operation: Doomsday, also re-pressed this month, is a hard left turn. The music comes at more jagged angles and Doom's delivery is blunted and gruff. He had a clear vision of his future as Doom right from the jump, one that changed hip-hop immeasurably during his time on this planet.
---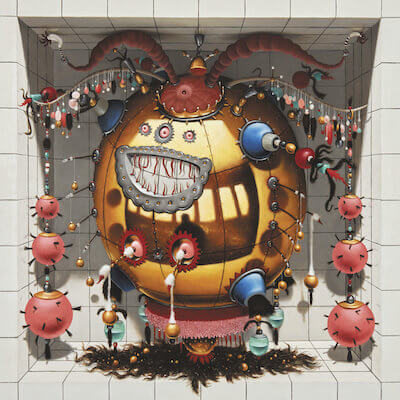 Orbital: Optical Delusion (London / Orbital Recordings)
The second album since Phil and Paul Hartnoll reunited for a second time is a somewhat typical affair. The brothers are still using their music to address societal ills like the destruction of the environment, social inequality and the inaction of our generally awful elected officials. But what lifts this material to another level is the various added hands the duo brought into these sessions. Sleaford Mods provides a punky snarl and throb to electro jam "Dirty Rat," while the early music group Mediaeval Baebes throws Orbital's synth arpeggios into a new dimension and producer The Little Pest squeezes two tracks through a funnel of warped hip-hop beats and techno glitz. Additionally, the Hartnolls remain creatively restless, dabbling in a touch of drum 'n' bass, ambient blooms and all manner of danceable joys.
---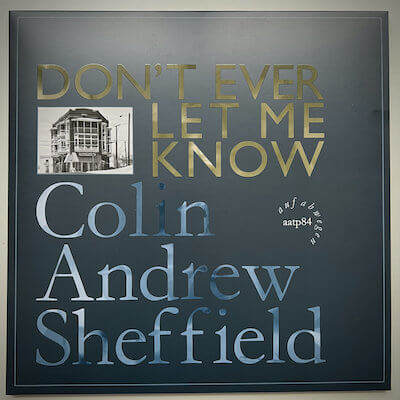 Colin Andrew Sheffield: Don't Ever Let Me Know (aufabwegen)
The dedication on the back of the latest album by Texas-based experimental artist Colin Andrew Sheffield is simple: "For my father." On the front and back cover of this new release are photos taken by the late Allen W. Sheffield — beautiful black and white portraits that don't so much evoke the sounds of this disorienting, inquisitive work as they keep the elder Sheffield's presence forefront on the mind of the listener. The album is, as Colin noted in his press release, "a kind of ode," using samples of sound and recordings that originated in El Paso, Texas, the birthplace of both men. Through his array of software and hardware, Sheffield turns those sounds into vast gulfs of sound, churning and burbling as it turns up debris from his unconscious mind. While reserving the right to change my tune, at present, my favorite of the two side-long compositions on this limited edition vinyl release is "Don't Ever Let Me Know (Bliss)," 23 minutes of flowing abstraction akin to being caught in a rainstorm of liquid mercury or sinking into a pool of cotton wool and soft metals.
---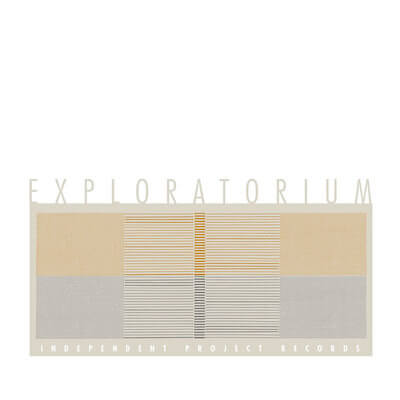 Exploratorium: Exploratorium (Independent Project)
My spirits always get a welcome lift when a package from Independent Project arrives on my doorstep. Not simply because of the wondrous music I'm about to enjoy but also due to the careful work that the label's founder Bruce Licher puts into the packaging of each release. The sleeves are often created using a letterpress and designed to somehow equally evoke the aesthetics of the past and some distant future. Really that evocation can be applied directly to Licher's music, particularly on this LP, a re-release of a limited CD-r of recordings he made in 1997. The three instrumentals on side A cut a clean path between the organic and the synthetic with long melodic drones and glacial guitar tones tapping into the sound of early Cocteau Twins and Black Tape For a Blue Girl. The flipside looks even further back into the world of early industrial music. Using an old Roland synth he stumbled upon in Arizona, Licher pulls repeating patterns into and out of focus for 26 minutes — a grim yet scintillating soundscape that should have been adapted into a horror movie soundtrack by now.
---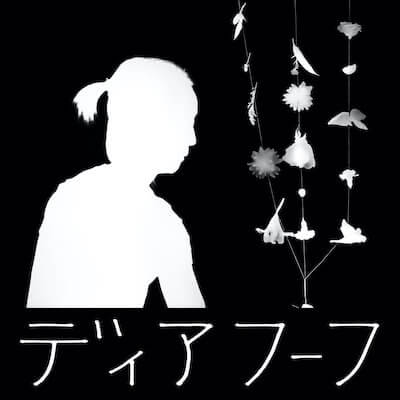 Deerhoof: Miracle-Level (Joyful Noise)
Indie rock quartet Deerhoof continue their unbroken streak of brilliance with their 18th studio effort Miracle-Level. An apt title as it is downright extraordinary that the group has maintained such greatness while not messing with the core formula much at all. The band remains two guitars, bass and drums, held firm to the ground by their tangled up compositions but still achieving liftoff via Satomi Matzusaki's effervescent vocals. The only shift in the Deerhoof protocol this time around is the decision to record all the songs in Japanese, Matzusaki's native language. As well, they took themselves to a proper studio for the first time rather than recording everything wherever all four members and their equipment would easily fit. The decision to work in Winnipeg's No Fun Club certainly does add some clarity between the individual instruments, resulting in a crisper sound, but also takes away a touch of the zeal that has been a hallmark of the group's recordings. Instead, the band members gave themselves room to mess around, swapping instruments on the closing ballad "Wedding, March, Flower" and closing out the first side of the LP with the swinging title track that puts guitarist Ed Rodriguez on drums and lets drummer Greg Saunier play a jaunty and insistent organ melody.
---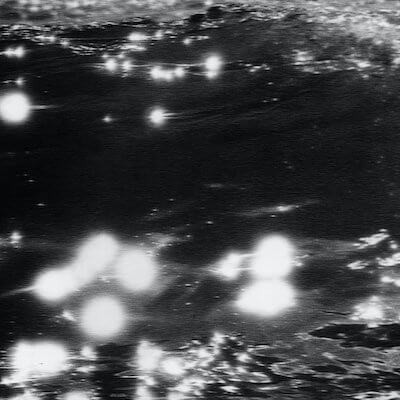 bondo: Print Selections (Quindi)
L.A.-based quartet bondo arrived at exactly the right time. As groups like Duster, Rex and Codeine find their way together again for tours and to make new music again, and the larger underground music community continues to absorb the impact of Spiderland, along comes a new band that tills the same creative soil and somehow manages to grow fresh greenery from it. bondo's debut full-length marries easily agitated drum work with sinuous guitar lines, and keeps the lyrical intrusions to a breathy minimum. For all the reference points to the work of the past, Print Selections is distinguished through its varied approaches to these angular tunes. On the second side of this LP, alone, they begin with a swaying calm, move into more mathematical compositions and near power pop sentiments and then close the whole affair out with an extended workout of syrupy dub rock.