Watch Dream Wife Perform at the Paste Party in Austin Presented by Ilegal Mezcal
Photo by Sophie Webster
Music
Features
Dream Wife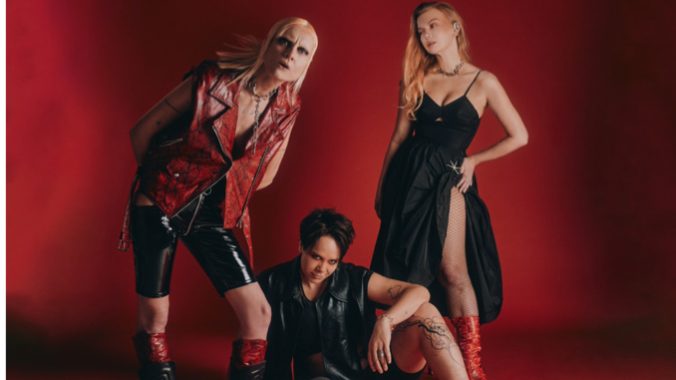 Paste's Miranda Wollen describes Dream Wife this way: "Think Sleater-Kinney meets Wet Leg meets new wave pop-punk, and then give it a smokey eye and a fuck-you (but maybe you can fuck me) smirk." The English trio just released their third studio album Social Lubrication and took us through it track-by-track.
But before the album was released, Rakel Mjöll, Alice Go and Bella Podpadec played the outdoor stage at the Paste Party in Austin, presented by Ilegal Mezcal, back in March. Watch the full set below, as well as a few standout videos:
You can watch all our Paste Sessions and concerts on our YouTube channel—and subscribe!