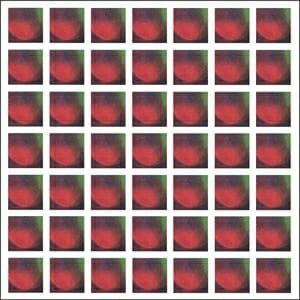 Scandinavian band refuses to be pigeonholed

This Swedish quartet's fourth album contains 10 concise but full-bodied pieces, half of them instrumental, the rest sung in Swedish by pianist/producer/bandleader Gustav Ejstes. What's most surprising about this set is its stylistic range, encompassing the lunar soundscapes of Sigur Rós ("Sätt Att Se"), the groove-based jazz of Weather Report ("Maleras Finest"), mutated bossa nova ("Det Tar Tid") and Eno-esque ambience ("Bandhagen"), all intercut with shredding rave-ups featuring guitarist Reine Fiske ("Fredag"), who ensures that 4 won't be consigned to background-music status. Unexpected references pop up throughout—for instance, the lysergic chug of Jimi Hendrix's "Are You Experienced?" in "Samtidigt 1," the organ vamp from CSNY's "Carry On" in "Ingenting Ar Sig Likt." I suspect there are plenty more playful fillips hidden just beneath the surface of this heady, virtuosic work.
Listen to tracks from Dungen's 4 on the band's MySpace.