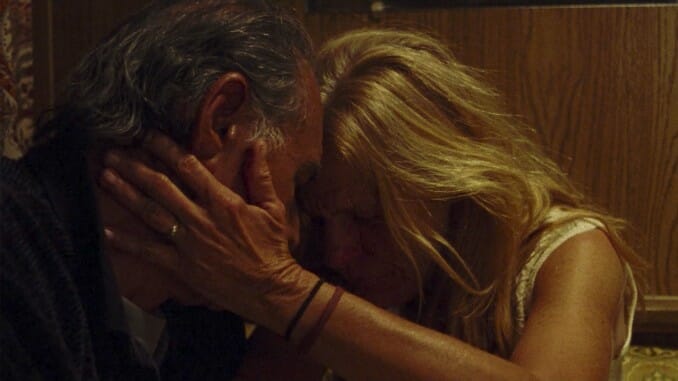 Showtime boasts one of the largest offerings of streaming movies of any premium cable channel with more than 500 movies available on demand. The channel not only has a massive library of films, but has a ton of exclusive movies that you just won't find anywhere else. We've gone through its extensive catalog and collected the best movies available now.
And Showtime's not just a cable add-on anymore: You can add a subscription to your Amazon, Hulu or PlayStation accounts or access it via Apple, Android or Roku devices via Showtime Anytime.
You can also check out our guides, some more updated than others, to what's on other platforms like Netflix, Amazon Prime, Hulu, Max and Redbox, as well as The Best Movies in Theaters. Visit the Paste Movie Guides for all our recommendations.
Here are the 25 best movies streaming on Showtime now:
---
1. The Florida Project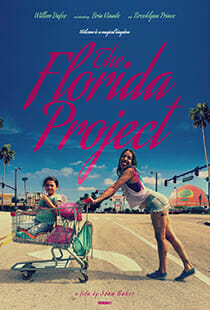 Year: 2017
Director: Sean Baker
Stars: Willem Dafoe, Bria Vinaite, Brooklyn Prince, Valeria Cotto, Christopher Rivera, Caleb Landry Jones
Rating: R


However useful a surreal approach to reframing paradise may be, Sean Baker's The Florida Project presents a more acute critique. Baker plunges his audience into his worlds through the lens of social realism, his camera on the same playing field as Moonee (Brooklynn Prince), her mother Halley (Bria Vinaite) and the manager of the motel they live in, Bobby (Willem Dafoe). The camera lives with the characters, watches them haul a bed-bug-infested mattress outside, or sit and eat pancakes by a small creek-ish ditch. Nothing climactic happens in these scenes, we just get to watch and not pass judgment—or pass judgment, whatever, it's up to us. Baker never interferes; the equality of these scenes under the eye of his camera makes his film's pointed ideas about survival and joy all the more striking. The film may be buoyed with a sense of humor and, occasionally, wonder, but Halley's life is framed by an internal struggle over whether humor and wonder can help her retain her autonomy at all in spite of her class status. The Florida Project is spattered with profound sadness, with moments of externalized, violent frustration at presumed helplessness, at practically being born into all this. To what degree you believe Baker to be condescending or patronizing or exploitative is up to you, but the film's bursts of light, its idea of what caregiving looks like when caregiving is a privilege, is handled with sensitivity. When the film switches from 35mm to digital in its final shots, Baker imbues his camera, now mobile, with freewheeling liberation: No matter what happens after The Florida Project ends, in those last moments, these kids are born to live. —Kyle Turner
---
2. 1917Year: 2019
Director: Sam Mendes
Stars: George McKay, Dean-Charles Chapman, Mark Strong, Andrew Scott, Richard Madden, Claire Duburcq, Colin Firth, Benedict Cumberbatch
Genre: Drama
Rating: R
Runtime: 110 minutes


One suspects that Sam Mendes' latest film might have made a bigger splash at the box office with slightly different timing. Like most cinematic sub-genres that have experienced robust popularity and saturation during a decade or two, the war movie benefits from "lying fallow." (Someday, the same will be true for superhero films, as well.) With Dunkirk, another artfully shot and presented war film—albeit a different World War—still "fresh" in movie-goers' minds, and another type of Wars movies dominating discussion, it seems unlikely many from those most sought-after demographics are going to say, "Hey, you know what I want to see? A film set during World War I!" No matter that both its director and cinematographer have Oscar statuettes, or that the latter is the Roger Deakins (no slight to Mendes—but just check out Deakins' resumé). Nonetheless, 1917 is one of the most technically challenging and visually satisfying movies of the year. The "continuous shot" approach, so often a gimmick in lesser films, is executed here with such deftness that it's fascinating to observe in and of itself—it's like watching a juggler or tightrope walker pull off a routine …for two straight hours. In this case, the approach meshes perfectly with the setting and story, pulling the viewer into the tension of trench warfare and the overall horror of a prolonged stay in a place where the enemy is always trying to kill you, while also achieving a certain character-centric intensity that may feel familiar to anyone who has logged many hours in videogames. (It may sound strange to praise a film in those terms, but "viewer immersion" is one quality to which all great art—from brows low to high—aspires.) As a result, if you give 1917 an inch of attention, it will drag you along for miles. —Michael Burgin
---
3. X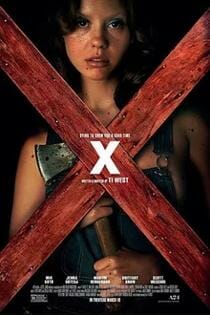 Release Date: March 18, 2022
Director: Ti West
Stars: Mia Goth, Jenna Ortega, Martin Henderson, Brittany Snow, Owen Campbell, Stephen Ure, Scott Mescudi
Rating: R
Runtime: 106 minutes


X is a remarkable and unexpected return to form for director Ti West, a decade removed from an earlier life as an "up and coming," would-be horror auteur who has primarily worked as a mercenary TV director for the last 10 years. To return in such a splashy way, via an A24 reenvisioning of the classic slasher film, intended as the first film of a new trilogy or even more, is about the most impressive resurrection we've seen in the horror genre in recent memory. X is a scintillating combination of the comfortably familiar and the grossly exotic, instantly recognizable in structure but deeper in theme, richness and satisfaction than almost all of its peers. How many attempts at throwback slasher stylings have we seen in the last five years? The answer would be "countless," but few scratch the surface of the tension, suspense or even pathos that X crams into any one of a dozen or more scenes. It's a film that unexpectedly makes us yearn alongside its characters, exposes us (graphically) to their vulnerabilities, and even establishes deeply sympathetic "villains," for reasons that steadily become clear as we realize this is just the first chapter of a broader story of horror films offering a wry commentary on how society is shaped by cinema. Featuring engrossing cinematography, excellent sound design and characters deeper than the broad archetypes they initially register as to an inured horror audience, X offers a modern meditation on the bloody savagery of Mario Bava or Lucio Fulci, making old hits feel fresh, timely and gross once again. In 2022, this film is quite a gift to the concept of slasher cinema. —Jim Vorel
---
4. Meek's Cutoff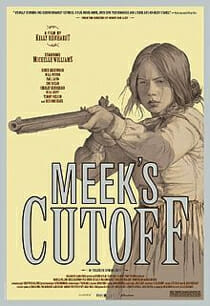 Year: 2011
Director: Kelly Reichardt


Leave it to Kelly Reichardt to reclaim the Western for women. Western movies tend to be seen as "guy" affairs, less so now in 2017 than in years past; they are manly products about manly men doing manly things and pondering manly ideas, though that's an oversimplified critique that erases the impact women have had on Westerns in front of and behind the camera. What Reichardt does in Meek's Cutoff is shunt the men to the side and confront the bullshit macho posturing that is such an integral component of the Western's grammar (the only man here worth his salt is Stephen Meek [Bruce Greenwood], and even he is kind of an incompetent, entitled scumbag). So it's up to Emily Tetherow, played by the great and luminous Michelle Williams, to challenge his self-appointed authority and take responsibility for the people in the caravan he has led so far astray from their path. Meek's Cutoff is a stark, minimalist film, which is to say it's a Kelly Reichardt film. The stripped-down, simmering austerity of her aesthetic pairs perfectly with the sensibilities of Western cinema. —Andy Crump
---
5. Everything Everywhere All At Once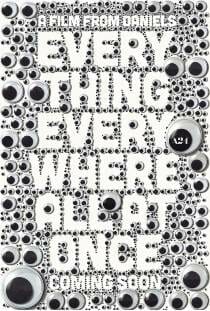 Release Date: March 25, 2022
Director: Daniel Kwan, Daniel Scheinert
Stars: Michelle Yeoh, Stephanie Hsu, Ke Huy Quan, James Hong, Jamie Lee Curtis, Jenny Slate, Harry Shum Jr.
Rating: R
Runtime: 146 minutes


Everything Everywhere All At Once follows Evelyn Wang (Michelle Yeoh), a jaded, middle-aged laundromat owner who may or may not be involved in some minor tax fraud. Her tedious, repetitive life is thrown into total pandemonium, however, when her husband, Waymond (Ke Huy Quan)—or at least a version of him—alerts her to the existence of the multiverse on the elevator ride to an IRS meeting. He then explains that a powerful villain named Jobu Tupaki is in the process of constructing a universe-destroying force that only Evelyn has the ability to stop. And so Evelyn reluctantly plunges headfirst into the multiverse. The facts: There are an infinite number of universes that exist simultaneously, containing just about anything you could possibly imagine. The rules: To acquire different skills, you must picture a universe in which you inhabit that skill, whether it be inhumanly strong pinky fingers or a mastery of knife-fighting. (If you can think it up, it exists.) What follows, then, are roughly 140 frenetic minutes filled to the brim with dense, complex science, colorful setpieces and scenes that feel like they've been pulled straight out of dreams far too abstract to describe. As you can probably gather, Everything is not dissimilar to its title—and a lot to wrap your head around. If all this sounds intimidating (which, let's be honest, how could it not?), rest assured that Everything is grounded by an effortlessly simple emotional throughline. Indeed, the film contains as much emotional maturity as it does cool concepts and ostentatious images (yes, including a giant butt plug and raccoon chef). At its core, it is a story about love and family, carried by the dazzling Yeoh in a subtle and unsentimental performance. Where Everything's emotional throughline is Evelyn's relationship with her family, its visual thread manifests as a series of hypnotic, vertiginous action sequences, choreographed like a ballet by Andy and Brian Le. As a bonus, these sequences recall Yeoh's iconic role in Ang Lee's wuxia film Crouching Tiger, Hidden Dragon. The directors do not shy away from the use of dizzying flashing lights, or rapidly shifting light sources that disorient the viewer. They also aren't afraid to implement over-the-top images, like a person's head exploding into confetti or a butt-naked man flying in slow-motion toward the camera. At the same time, movement between 'verses feels seamless through Paul Rogers' meticulous editing, as does the effortless fashion in which different aspect ratios melt into one another. If Everything Everywhere All at Once can be boiled down to one, simple question, it would be reflexive of its own title: Can you really have everything everywhere all at once? Whatever the characters' answers end up being (I'll let you discover that on your own), I am certain that the Daniels would say yes, of course you can.—Aurora Amidon
---
6. Uncut GemsYear: 2019
Directors: Josh Safdie, Benny Safdie
Stars: Adam Sandler, Julia Fox, Eric Bogosian
Rating: R


The proprietor of an exclusive shop in New York's diamond district, Howard Ratner (Adam Sandler) does well for himself and his family, though he can't help but gamble compulsively, owing his brother-in-law Aron (Eric Bogosian, malevolently slimy) a substantial amount. Still, Howard has other risks to balance—his payroll's comprised of Demany (Lakeith Stanfield), a finder of both clients and product, and Julia (Julia Fox, an unexpected beacon amidst the storm in her first feature role), a clerk with whom Howard's carrying on an affair, "keeping" her comfortable in his New York apartment. Except his wife's (Idina Menzel, pristinely jaded) obviously sick of his shit, and meanwhile he's got a special delivery coming from Africa: a black opal, the stone we got to know intimately in the film's first scene, which Howard estimates is worth millions. Then Demany happens to bring Kevin Garnett (as himself, keyed so completely into the Safdie brothers' tone) into the shop on the same day the opal arrives, inspiring a once-in-a-lifetime bet for Howard—the kind that'll square him with Aron and then some—as well as a host of new crap to get straight. It's all undoubtedly stressful—really relentlessly, achingly stressful—but the Safdies, on their sixth film, seem to thrive in anxiety, capturing the inertia of Howard's life, and of the innumerable lives colliding with his, in all of its full-bodied beauty. Just before a game, Howard reveals to Garnett his grand plan for a big payday, explaining that Garnett gets it, right? That guys like them are keyed into something greater, working on a higher wavelength than most—that this is how they win. He may be onto something, or he may be pulling everything out of his ass—regardless, we've always known Sandler's had it in him. This may be exactly what we had in mind. —Dom Sinacola
---
7. Lady BirdYear: 2017
Director: Greta Gerwig
Stars: Saoirse Ronan, Laurie Metcalf, Tracy Letts, Lucas Hedges, Beanie Feldstein, Timothee Chalamet
Rating: R


Before Christine "Lady Bird" McPherson (Saoirse Ronan)—Lady Bird is her given name, as in "[she] gave it to [her]self"—auditions for the school musical, she watches a young man belting the final notes to "Being Alive" from Stephen Sondheim's Company. A few moments before, while in a car with her mother, she lays her head on the window wistfully and says with a sigh, "I wish I could just live through something." Stuck in Sacramento, where she thinks there's nothing to be offered her while paying acute attention to everything her home does have to offer, Lady Bird—and the film, written and directed by Greta Gerwig, that shares her name—has ambivalence running through her veins. What a perfect match: Stephen Sondheim and Greta Gerwig. Few filmmakers are able to capture the same kind of ambiguity and mixed feelings that involve the refusal to make up one's mind: look to 35-year-old Bobby impulsively wanting to marry a friend, but never committing to any of his girlfriends, in Company; the "hemming and hawing" of Cinderella on the, ahem, steps of the palace; or Mrs. Lovett's cause for pause in telling Sweeney her real motives. Lady Bird isn't as high-concept as many of Sondheim's works, but there's a piercing truthfulness to the film, and arguably Gerwig's work in general, that makes its anxieties and tenderness reverberate in the viewer's heart with equal frequency. —Kyle Turner
---
8. The FabelmansRelease Date: November 25, 2022
Director: Steven Spielberg
Stars: Gabriel LaBelle, Michelle Williams, Paul Dano, Seth Rogen, Judd Hirsch, David Lynch
Rating: PG-13
Runtime: 151 minutes


Embodied by Sammy Fabelman (Gabriel LaBelle), Spielberg's story is one of sacrifice and selfishness—at least, that's how he tells it as a man in his mid-70s, wistfully looking back. Structured to simultaneously track his relationship with movies and his parents' relationship with each other, The Fabelmans' memoir flickers and jumps. Its drama is deeply intimate and the vignettes well-remembered. Whether Sammy is played by the young Mateo Zoryon Francis-DeFord (perhaps the biggest- and bluest-eyed child to have ever lived) and recreating The Greatest Show on Earth with toy trains, or by LaBelle, whose snide teenage edge makes the prodigy relatable, he has the same dissociation and intimacy to the events and people around him as a filmmaker does to his subjects. Even as a child, Sammy is both the main character of his life and the orchestrator of others'. Except for his parents. Mitzi (Michelle Williams) and Burt (Paul Dano), the pianist and the computer pioneer. Their separation would influence some of America's biggest blockbusters, but how they approached their own callings would dig even deeper under their first child's skin. Williams, often dressed in ethereal whites and always on the cusp of succumbing to the vapors, embodies artistry set aside for family—suppressed in a way that is slowly killing her. Mitzi's a flashing warning light as red as her fingernails and lips. Don't bottle up your needs, creative or romantic, or it'll lead to heartbreak. Dano stuffs his feelings just as deeply, burying them beneath Burt's professional achievements: Innovation and ambition dictating the life of his family, keeping the trivialities that make it worth living at arm's length. He's as serious as the short-sleeves and ties that NASA employees wore getting us to the Moon, but with enough geeky giddiness that it's easy to forgive him. At least he's doing what he loves. One of The Fabelmans' greatest pleasures is its devotion to the filmmaking process and its playful relationship to putting that process through the paces. Sammy, running off to his room after another hard day of growing up, finds the same beauty in his snapshots of the everyday as we do when Spielberg presents them to us throughout Sammy's life. A procession of delinquent shopping carts, blown through the intersection by a tornado. Sammy's tipsy mom dancing in the headlights, her translucent nightgown revealing her to her children, seated around the campsite's fire, as a woman. These are the images that make up a life, the touchstone sounds (rattling, misaligned wheels on asphalt) and shadows (the dark curves of leg beneath gauzy fabric) that linger over the decades. As Sammy discovers—-on his own and with conversations with his sister (Julia Butters), bully (Sam Rechner) and two scene-stealing old-timers of the industry (Judd Hirsch's great-uncle Boris and David Lynch's phenomenal John Ford)–observing your own life not just as someone living it, but as an artist intent on using it, is a lonely way to go. But sometimes you don't have a choice. There is a terrible cost to dedicating your life to something, an understanding that everything and everyone else is inherently bumped down on your list of priorities. Even in The Fabelmans' most meandering digressions, Spielberg is reckoning with the central contradiction of his medium. How can someone who sweats over his own memories, frame by frame, be at a remove from them? How can someone be anything but a perfectionist workaholic when they know they're shutting out their loved ones in favor of their craft? It'd be disrespectful to those left behind if you gave your art anything but your best shot. The Fabelmans makes the bargain look painful, self-centered and utterly joyful—a genius embracing his regrets and in so doing, reminding us of how lucky we are that we all pay some version of this price, for ourselves and for one another.–Jacob Oller
---
9. Red Rocket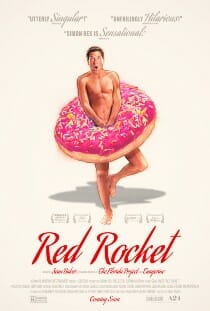 Release Date: December 10, 2021
Director: Sean Baker
Stars: Simon Rex, Bree Elrod, Suzanna Son, Brenda Deiss, Ethan Darbone, Judy Hill
Rating: R
Runtime: 128 minutes


A wave of early aughts nostalgia immediately saturates Red Rocket, Sean Baker's latest exploration of echt-Americana, by way of NSYNC's eternal hit "Bye Bye Bye," which blares as Mikey Saber (Simon Rex) disembarks a bus arriving in his Texas hometown. Unfortunately for Mikey, this wave is the same one that washes him up here. Having left his small Gulf Coast town to pursue adult film acting in Los Angeles 20 years prior, his return is essentially admitting defeat. But Mikey appears anything but embittered, a spring in his step as he walks through the desolate streets despite his precarious position. Portrayed with beguiling (though at times disagreeable) levity by Rex, Mikey is the center of Baker's most complex character study to date—all while maintaining the director's focus on power dynamics, American disillusionment and those on the margins of society (albeit with an added air of compelling moral ambiguity). With no means to secure honest work or cash unemployment checks as an out-of-state resident, Mikey falls back into his old gig of selling weed for local supplier Leondria (Judy Hill), who is equally baffled by his return. Nearly entrenched in a period of regression, Mikey becomes deeply enamored with a 17-year-old cashier at The Donut Hole named Strawberry (Suzanna Son)—pulling him out of his plan to rekindle his relationship with his wife, vying instead to utilize the young girl as his ticket back into the sex industry. While this description makes it easy to write Mikey off as an irredeemably slimy creep, Rex brings an impenetrable air of endearing himboism to the role that makes it absolutely impossible to hate Mikey—a performance indicative of Rex's indelible talent. The actor's vulnerability when it comes to revealing a shameless showbiz sensibility while bearing (fore)skin is inextricably tethered to Rex's own adult film past and integration into VJ-stardom and Scary Movie sequel stints. It imbues the film with the sort of docu-style realism Baker perpetually strives for, only this time choosing to depict an individual who straddles, crosses and distorts his own position of power. By way of candid humor, a magnetic performance from Rex and Baker's careful attention for authenticity, Red Rocket is a sympathetic profile of a porn star past his prime. In spite of his sleazy nature, Mikey Saber is an enchanting character whose pride (and relative privilege) shields him from the relative shambles of his surroundings, both on hyperlocal and national planes. Yet Mikey is hilarious and heartfelt by way of his shortcomings: Sometimes, disreputable people are the funniest, sweetest and sexiest ones out there—and isn't that just wonderful?—Natalia Keogan
---
10. Shutter IslandYear: 2010
Director: Martin Scorsese
Stars: Leonardo DiCaprio, Mark Ruffalo, Ben Kingsley
Rating: R


Martin Scorsese's adaptation of Dennis Lehane's pulp thriller is a brainy and compelling take on that most hoary of film genres: psychological horror. Equal parts parable and cautionary tale, Shutter Island is an expertly-paced thriller that feels far shorter and more exhilarating than its lengthy runtime suggests. Federal marshal Teddy Daniels (Leonardo DiCaprio dressed to the nines as a scenery-devouring g-man) is sent to the eponymous isle—a maximum security mental-ward-cum-penitentiary off the New England coast called Ashecliffe—to investigate a criminally insane prisoner's disappearance. It's quickly apparent that there's something amiss about this case, and a palpable sense of foreboding bleeds through Scorsese's gorgeous and ominous establishing shots: brick buildings loom against murky skies, the prisoners' screams echo through the facility's crumbling corridors, and Daniels, a WWII veteran, is haunted by vivid and surreal flashbacks to his dead wife and the liberation of the Dachau concentration camp. Scorsese's knack for getting his audiences emotionally invested in the ride fosters a near-voyeuristic thrill at seeing DiCaprio (ravenous for what might well be an Oscar nod) break down, so the fragments of his psyche can be sorted out along with the plot. Which is why Scorsese hasn't just crafted an admirable thriller—he's damn near made the genre his own.—Michael Saba
---
11. The Watermelon Woman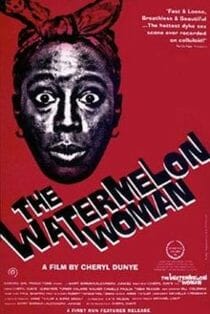 Year: 1996
Director: Cheryl Dunye
Stars: Cheryl Dunye, Guinevere Turner
Rating: R
Runtime: 84 minutes


There's something revolutionary about the idea of reclaiming and asserting one's history, and that's exactly what Cheryl Dunye set out to do with The Watermelon Woman, which she wrote, directed, edited and starred in. Known as the first feature film directed by a Black lesbian, the 1996 romantic comedy-drama tells a story hardly ever told. About a young Black lesbian (Dunye) who works at a video store during the day and wants to make a film about 1930s Black actresses who were forced to play mammies, sometimes uncredited, the film explores the diffculties in navigating archival sources that erase and ignore the legacies of Black queer women in Hollywood. The Watermelon Woman is a perfect example of Dunye's unique "Dunyementary" style, wherein she blends narrative and documentary techniques (with a major assist in this film from director of photography Zoë Leonard). It's a piece of queer cinematic history that deserves all of the praise. —Tre'vell Anderson
---
12. AftersunYear: 2022
Director: Charlotte Wells
Stars: Paul Mescal, Celia Rowlson-Hall, Sally Messham
Rating: R
Runtime: 101 minutes


Parents and children can develop a sixth sense about each other—or, at very least, they can attune some of their five basic senses to each other's wavelengths without even trying, and those sensitivities sometimes linger. Aftersun communicates its understanding of this connection right away. When Calum (Paul Mescal), a young father on vacation with his 11-year-old daughter Sophie (Francesca Corio), pauses before leaving her alone for a moment, even though he's out of her sight, she can hear his hesitation. She assures him it's fine to leave her. Calum's uncertainty makes sense. Gradually, the movie reveals the basics of their relationship: Sophie's parents are divorced, seemingly amicably, at least by this point. Sophie lives with her mother in Scotland. Calum lives in London, and doesn't see her as often as either of them might like. Now they are on end-of-summer holiday in Turkey, at a resort hotel, though Calum can't afford the all-inclusive passes that would get them unlimited food, drink or whatever else. The pair of them get along—though, as with the friendliness of the divorced co-parents, you get the sense that this may not have always been the case. The time, based on Sophie's "No Fear" baseball cap and the later-period Britpop that appears on the diegetic soundtrack ("Tender" by Blur; "Road Rage" by Catatonia), the very late '90s. Eventually, flashes of Sophie as an adult, played by Celia Rowlson-Hall, make it clear that she is remembering this trip, with the help of some home videos we see her taking at the time, and rewatching later. I hesitate to reveal even these minor details, not because Aftersun is full of twists and turns, but because writer/director Charlotte Wells lets this memoir-like movie unfold with such impossible loveliness—and then, as it goes on, with something ineffably anxious beneath the surface. The movie is mostly Sophie's her point of view, but sometimes Wells follows Calum away from his daughter's eyes. Are we seeing the truth of those moments, or Sophie's attempt to reconstruct them years later? Aftersun doesn't fuss around too much with underlining these ambiguities, though it does use some of its pop songs to comment directly on the action in ways that are at once rapturous and goofily literal, which may be the movie's way of keeping in touch with its inner tween. Yet Sophie can't live in that 11-year-old's memories forever. We see her turning them over in her head, and the movie itself pulls off a devastating flip, from low-key, observant idyll to something profoundly moving about the closeness and distance that can develop in families, sometimes at the same time. In its gentle, modest way, Aftersun might well break your heart.—Jesse Hassenger
---
13. Rosemary's BabyYear: 1968
Director: Roman Polanski
Stars: Mia Farrow, John Cassavetes, Ruth Gordon, Sidney Blackmer
Rating: R
Runtime: 136 minutes


The banality of evil isn't a concept new to the horror genre, but in Roman Polanski's troubled hands, that banality is an unadulterated expression of institutionalized horror, one so ingrained in our society it becomes practically organic. With Rosemary's Baby, the body of young Rosemary (Mia Farrow) is the institution through which Satan's malice gestates, a body over which everyone but Rosemary herself seems to have any control. At the mercy of her overbearing neighbors (played by a pitch-perfect Ruth Gordon and Sidney Blackmer), her Ur-Dudebro husband, Guy (John Cassavetes), and the doctor (Ralph Bellamy) recommended by her high society cadre of new friends, Rosemary is treated as if she's the last person who knows what's best for her and her fetus—a position she accepts as a matter of fact. She's only a woman, a homemaker at that, so such is her lot. The worse she feels and the more fraught her pregnancy becomes—as well as the recurring flashes of a ghastly dream she can't quite shake in which a ManBearPig mounts her, its glowing yellow eyes the talismans of her trauma—the clearer Rosemary begins to suspect she's an unwilling pawn in something cosmically insidious. She is, is the absurd truth: She is the mother of Satan's offspring, the victim of a coven's will to worship their Dark Lord much more fruitfully. More than the director's audacious Hollywood debut, not to mention the omen of what New Hollywood would be willing to do to tear down tradition, Rosemary's Baby is a landmark horror film because of how ordinary, how easy, it is for everyone else in Rosemary's life to crush a woman's spirit and take her life. The baby has "his father's eyes" it's said; what of the mother's does he have?—Dom Sinacola
---
14. The Disaster ArtistYear: 2017
Director: James Franco
Stars: James Franco, Dave Franco, Alison Brie, Ari Graynor, Josh Hutcherson, Jacki Weaver, Seth Rogen
Rating: R
Runtime: 104 minutes


To tackle the ineffable mystery of Tommy Wiseau's consciousness is to understand the mind of a crocodile, or of a shark, or of a space alien. I wouldn't even know where to start. Which is precisely what makes James Franco's portrayal of Wiseau in The Disaster Artist such an impressive and triumphant one. Franco has physically transformed into Wiseau in the same manner that usually draws praise for an actor such as Daniel Day Lewis: not necessarily via hair or makeup, but in a way that is more primal and intimate. Every odd little tic, every awkward laugh, each inexplicable grimace—the gestures all shine through as genuine to anyone who has seen The Room, or even an interview with Wiseau. The portrayal is a huge part of what makes The Disaster Artist so compelling and just plain fun. You could make a good argument that this is the greatest role of Franco's career. And even if The Disaster Artist reads like it's positioning for a shot at year-end honors and the largest possible audience, fans of The Room will ultimately get far more from the experience than the average multiplex dweller. It's a film to see with an audience familiar with what it's about to see, with people who can appreciate the dedication with which Franco and co. have recreated so many of the original film's woeful charm. —Jim Vorel
---
15. Boy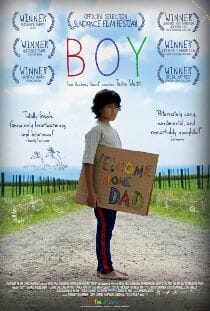 Year: 2010
Director: Taika Waititi
Stars: Taika Waititi, James Rolleston, Te Aho Aho Eketone-Whitu
Rating: R
Runtime: 88 minutes


At one point the highest-grossing New Zealand film at the country's box office, Taika Waititi's sophomore feature (after making his wobbly indie debut with Eagle vs Shark) gives us the writer/director's skills at sweet oddball comedy and wrenching pathos at their peak. Boy's search for identity and meaning gives star James Rolleston every available weapon to win us over, and the filmmaking's blend of tight comedy, realism in depicting a Maori community, and charmingly janky animation dress up its somber heart in flashy colors. A coming-of-age movie about papering over the hardships of life, only to find solace in those using the same techniques and styles, you'll probably love Boy as much as Boy loves Michael Jackson. —Jacob Oller
---
16. Good Time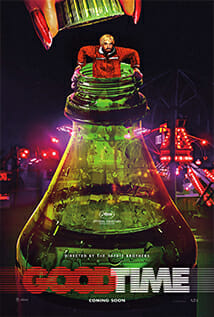 Year: 2017
Directors: Josh and Benny Safdie
Stars: Robert Pattinson, Benny Safdie, Jennifer Jason Leigh, Buddy Duress, Peter Verby, Barkhad Abdi, Taliah Webster
Rating: R


The hero of Good Time is one of the canniest individuals in recent cinema, which might seem like an odd thing to say about a scummy lowlife who screws up a bank heist in the film's opening reels. But don't underestimate Connie: Several of the people who cross his path make that mistake, and he gets the better of them every time. Connie is played by Robert Pattinson in a performance so locked-in from the first second that it shoots off an electric spark from the actor to the audience: Just sit back, he seems to be telling us. I've got this under control. The financially strapped character lives in Queens, unhappy that his mentally challenged brother Nick (Benny Safdie) is cooped up in a facility that, Connie believes, doesn't do enough to help him. Impulsively, Connie strong-arms Nick into helping him rob a bank. They make off with thousands of dollars, but what they don't realize is that they live in the real world, not a movie. A paint bomb goes off in their bag, staining the money and the criminals' clothes. Shaken and trying not to panic, Connie and Nick abandon their getaway car, quickly raising the suspicion of some nearby cops, who chase down Nick. Connie escapes, determined to get his brother out of jail—either through bail money or other means. As Connie, Pattinson is shockingly vital and present, unabashedly throwing himself into any situation. Following their star's lead, the filmmakers deliver a jet-fueled variation on their usual intricate exploration of New York's marginalized citizens. Good Time features no shootouts or car chases—there isn't a single explosion in the whole film. The Safdies and Pattinson don't need any of that. Like Connie, they thrive on their wits and endless inventiveness—the thrill comes in marveling at how far it can take them. —Tim Grierson
---
17. Pleasure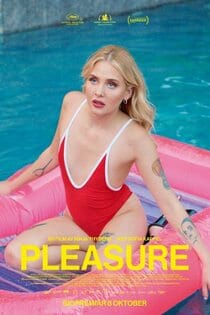 Release Date: May 13, 2022
Director: Ninja Thyberg
Stars: Sofia Kappel, Revike Reustle, Chris Cock, Evelyn Claire, Dana DeArmond, Kendra Spade, Mark Spiegler, John Strong, Lance Har, Aiden Starr, Aaron Thompson
Rating: NR
Runtime: 108 minutes


Swedish director Ninja Thyberg's Pleasure isn't afraid to delve into the behind-the-scenes reality of creating mass-marketed porn—all without pivoting into a long-winded metaphor or cautionary screed. As such, the writer/director's observations are unvarnished and exact, detailing the nuances of one of America's greatest cultural tenets while adhering to an admittedly familiar cinematic premise of a rising star in a tumultuous career. What's so original about the film, though, is its assertion that performing on a porn set isn't an idealized fantasy or a one-way ticket to self-abasement—it's simply work. And like all workplaces under capitalism, these workers are under-paid, under-valued and under-protected. Pleasure follows Bella Cherry (an astounding breakout performance from Sofia Kappel), a 19-year-old Swede who arrives in L.A. with the sole intention of becoming a porn star. But first, she has to gradually wade into the murky waters of the industry she's entering as a total outsider. It's vital to note the tremendous research and personal immersion that Thyberg undertook, making Pleasure a warts-and-all depiction of porn that still retains the humanity of all the players involved. While Kappel delivers an incredible debut performance, her co-stars are all actual porn performers, agents and industry workers. Much of their inclusion in the film is predicated on the real-life rapport forged with Thyberg during her foray into the adult film world. The filmmaker resided in a "model house," became a regular fixture on porn sets and developed genuine friendships with several actors as a result. While comparisons to Paul Verhoeven's Showgirls, Janicza Bravo's Zola, and even Tsai Ming-liang's The Wayward Cloud all hold water (particularly in regards to Verhoeven's cult classic NC-17 satire), it's safe to say that Pleasure has considerably more in common with Lizzie Borden's Working Girls. Both films radically demystify separate sects of the sex industry, focusing on the everyday existence of the average worker as opposed to relishing in sensationalism. Of course, if Pleasure preaches anything, it's that our preconceived notions of the industry aren't as black and white as we might like to believe.—Natalia Keogan
---
18. Marcel the Shell with Shoes On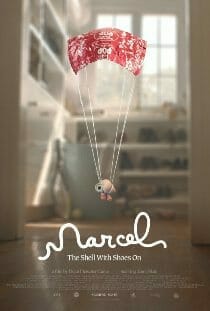 Release Date: June 24, 2022
Director: Dean Fleischer-Camp
Stars: Jenny Slate, Rosa Salazar, Thomas Mann, Isabella Rossellini
Rating: PG
Runtime: 89 minutes


Marcel the Shell with Shoes On gives us the opportunity for a delicate, whimsical and poignant escape that will make you feel stronger, taller and better for it on the other side. Who knew that a one-inch shell with shoes on would be our existential savior this summer? If you were poking around YouTube about a decade ago, you might have been witness to the viral introduction of Marcel the Shell with Shoes On. The tiny shell with insightful observations, and questions, about our everyday existence evolved into a trio of stop-motion animated shorts created by director Dean Fleischer-Camp and writer Jenny Slate (who also voices Marcel). It took more than a decade for the pair, along with co-writers Nick Paley and Elisabeth Holm, to come up with a broader story that would bring their bitty big thinker onto the big screen for a worthy continuation of his adventures. What they came up with connects loneliness, grief, hope and Lesley Stahl. No prior knowledge is necessary walking into Marcel the Shell with Shoes On, because the first act sets up the broader origin story for Marcel and their family, as well as recreates the heyday of their Internet notoriety into the film's overall story. Taking place in a lovely Airbnb rental home in Los Angeles, Marcel is a resourceful little shell who lives in the vast home with his aging Nona Connie (Isabella Rossellini). Marcel spends most days creating Rube Goldberg contraptions, out of everything from standing mixers to turntables, to navigate challenges like climbing stairs or shaking kumquats from outside trees for food. The rest of their time is spent watching out for Connie as she gardens and makes friends with insects who assist in her garden-box tending. As Connie's gotten more frail and forgetful in her old age, Marcel is the dutiful and gentle caretaker who cherishes her presence as his only existing family. Like the shorts, the canvas for Marcel the Shell with Shoes On is our real world, so Fleischer-Camp and cinematographer Bianca Cline are tasked with turning the mundane—a nice but regular old house—into a micro-playground filled with dappled light and ordinary obstacles meant to push Marcel's ingenuity. Coffee tables become ice rinks, plant boxes become communal gardens and washing-room window sills become contemplative nooks for self-reflection. Their macro lens reframes everything we take for granted and makes them charming spaces for Marcel to navigate—and for our eyes to discover with fresh perspective. Of course, the cynics and the naysayers may accuse Marcel the Shell with Shoes On of being too twee or not cinematic enough. That's ok. From the jump, a huge part of the film is allowing yourself to go to the tender places this movie intends to take you. This is an introspective journey that, if you let it, shatters the tiny boundaries of Marcel and Connie's shells, connecting us all to the wealth of shared experiences, feelings and wants that take up essential space inside every one of us. That we can learn to embrace those things, with such vulnerability and bravery, from an anthropomorphic mollusk proves the true power of cinema.—Tara Bennett
---
19. BacurauYear: 2020
Directors: Kleber Mendonça Filho, Juliano Dornelles
Starring: Bárbara Colen, Thomas Aquino, Silvero Pereira, Sônia Braga
Rating: NR
Runtime: 132 minutes


Brazilian directors Kleber Mendonça Filho and Juliano Dornelle's Bacurau begins with a woman named Teresa (Bárbara Colen) being driven down a winding mountain road with sweeping swathes of lush greenery below. Suddenly, a splintered wooden casket appears in the middle of the asphalt. After the driver swerves to avoid it, there is another one. And another. Soon, broken caskets litter the entire road. The cause of the coffin calamity is revealed when Teresa sees that an open-back truck transporting caskets has collided into the mountainside, killing its passengers. The scene is oddly pleasant, though, as opportunists have quickly begun selling off the least damaged goods to a line of passersby, both seeming giddy about the exchange. Death is pervasive in the film, but it is often funny, and coincidentally Teresa is on her way to a funeral. Her grandmother—the beloved matriarch of Bacurau, a small Brazilian village where she grew up—has died. The entire town mourns her death, oblivious to the fact that their little village is slowly, literally, being erased from the face of the earth. Here, what has seemed like a horror film morphs into a weird Western that incorporates psychoactive flora, a seemingly benign history museum, and even an apparition or two. That's not even counting the UFO. Bacurau is wildly creative, and its hilarious, Dadaist aura provides an uncanny comfort despite ample bloodshed. This is not to say that it's without heart-wrenching loss and tearful contemplation of a world on fire. It's clear that there is no space for moral ambiguity in this film. In reality, the Amazon is ablaze, rampant inequality festers and indigenous populations are displaced all for the net benefit of the ruling class. Bacurau is a long overdue neo-colonial revenge fantasy. —Natalia Keogan
---
20. A Ghost StoryYear: 2017
Director: David Lowery
Stars: Casey Affleck, Rooney Mara
Rating: R
Runtime: 92 minutes


Turns out the perfect opportunity for an existential dilemma is when you no longer exist. With a cheeky title like A Ghost Story, it's no surprise that David Lowery's movie isn't a typical tale of paranormal activity—but even that won't prepare you for the film's unpredictable, emotional odyssey through love, death, longing and time. It might even be one of the most epic sub-90-minute movies ever made. In it, Casey Affleck and Rooney Mara star as a couple, perhaps married, identified in the credits as C and M, respectively. They live in a simple, old house. He's attached to it, she wants to move. We get a sense of friction because of that conflict, but we're also offered genuine affection, especially when the two cuddle after a startling bang on C's piano wakes them in the middle of the night. Then, just as we're getting to know them via mumbled dialogue and C's songwriting, he dies unexpectedly in a car accident. In the aftermath, the movie takes its time to reveal its bold intentions. Writer/director Lowery is already comfortable with both indie projects (Ain't Them Body Saints) and high-profile Disney joints (2016's Pete's Dragon). Perhaps this success has given him the freedom to do a small, low-budget film and not worry about whether people will call it pretentious or boring. A Ghost Story's dialogue is quiet and sometimes hard to make out, takes are long and deliberate, and the cinematography is muted, not to mention in the out-of-favor (albeit still used) 1.37:1 Academy aspect ratio. With these elements, Lowery captures time in its vastness and loneliness—because it is, after all, the most dramatic difference between the living's and the dead's points of view, something that's taken for granted in most movies (pacing problems and flashbacks aside). C, of course, "wakes up" from death as a sheet-festooned ghost, for whom time becomes more and more significant as he lingers, and as the camera lingers along with him. A Ghost Story isn't a haunting so much as a witnessing. —Jeremy Mathews
---
21. Raiders of the Lost ArkYear: 1981
Director: Steven Spielberg
Stars: Harrison Ford, Karen Allen, Paul Freeman, Wolf Kahler, Ronald Lacey
Rating: PG
Runtime: 115 minutes
A near-perfect distillation of the excitement and fun of the radio and pulp serials of yesteryear, Raiders of the Lost Ark established Harrison Ford's wookie-free leading man credentials once and for all (with an assist from Blade Runner). The film also raises the question: Has anyone had a more impressive, more industry-transformative five-year run than Spielberg and Lucas did from 1977-1982? —Michael Burgin
---
22. Hit the RoadRelease Date: March 22, 2022
Director: Panah Panahi
Stars: Pantea Panahiha, Hasan Majuni, Rayan Sarlak, Amin Simiar
Rating: NR
Runtime: 93 minutes


The debut of writer/director Panah Panahi (yes, son of famed Iranian New Waver Jafar Panahi), Hit the Road is a sharp and endearing portrait of a family painted through a series of road trip conversations–often veiled, openly lying, or disguised by ballbusting humor. His ensemble includes a car karaoke queen mother (Pantea Panahiha), broken-legged father (Hasan Majuni), quiet driver son (Amin Simiar) and his scene-stealing fireball of a little brother (Rayan Sarlak). And a cute puppy, which means constant pee breaks. Together, they traverse the dry and rural roads fulfilling checkpoints for a mysterious quest that becomes clearer and clearer as they go. Panahi dwells on lived-in conversational rhythms as much as landscapes, both beautiful and affecting in their own ways. Sarlak's manic little squirt often pays his respects to the picturesque horizon, but every long and loving sparring match between family members contains just as much reverence. It's this adoration for closeness–and the confidence and trust in your cast to simply sit and shoot them rambling affectionate obscenities for long, long takes–that makes the film's bittersweetness work so well. When Sarlak's hilarious antics (he needs to get his contraband cell phone back because of all the people who constantly want to chat with him) and his parents' deadpanned one-liners give way to fears about loss and separation, familiar modes of connective chatter become coping mechanisms and then reverse course, sometimes in seconds. Panahiha is particularly potent at this, letting it all play on her face–while singing her heart out, no less. For his part, the incredible Sarlak gets a musical moment as show-stopping as Mads Mikkelsen's Another Round finale last year. It's a movie where anyone can be a punchline, but nobody's ever the butt of the joke. There's too much love at hand, and even a child's goofy babblings about the Batmobile can be transcendent moments of beauty. The road trip always has to have an end, but the excellent Hit the Road promises that the journey is as good as the people crammed in alongside you.–Jacob Oller
---
23. Confess, FletchYear: 2022
Directors: Greg Mottola
Stars: Jon Hamm, Roy Wood Jr., Kyle MacLachlan
Rating: R
Runtime: 98 minutes


The decades-long path to making another Fletch movie, littered with A-list stars and directors, ended in a movie with a barely-there theatrical release, and a quiet shuffle over to Showtime a month later—seemingly a classic case of misguided franchise-building anticlimax. But maybe the tossed-off release of Confess, Fletch makes sense, because the movie itself achieves such a perfect nonchalance, without slumping into the contemptuous indifference of Fletch Lives (the Chevy Chase sequel that's responsible for Fletch going into cinematic hibernation in the first place). It comes down to how well writer, director and underappreciated comic craftsman Greg Mottola uses Jon Hamm, an actor who previously had to confine his comic instincts to Saturday Night Live-and-adjacent guest appearances and certain Mad Men line readings. As shoe-averse reporter-turned-detective Irwin Fletcher, Hamm rarely breaks his deadpan, even when he's suspected of multiple murders. Is he a feckless wiseass, or a deceptively smooth operator? The movie is less about answering that question than getting on Fletch's wavelength—made all the easier by Mottola's unfussy, Soderberghian direction. At a time when so much great comedy has migrated over to television, it's an especially rare treat to catch a comic mystery looking like a real movie. Can we have half a dozen more of these, please?—Jesse Hassenger
---
24. A Love Song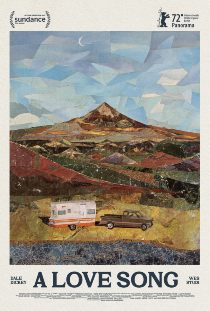 Release Date: July 29, 2022
Director: Max Walker-Silverman
Stars: Dale Dickey, Wes Studi, Michelle Wilson, Benja K. Thomas, John Way, Marty Grace Dennis
Rating: PG
Runtime: 81 minutes


One of my grandpas died right before the pandemic. My grandma met someone in the middle of it. Her new relationship wasn't well-liked in my family, but it made her giddy as a schoolgirl—finding another cowboy to look at livestock with, play cards with, to make dinner with. When I was little, she used to live in a trailer, driven out into the woods and bricked into the earth. I see a lot of her in writer/director Max Walker-Silverman's sublime debut, A Love Song, where a widow and widower find a teenage verve for each other—weathered but not beaten in the sun of the American west. Faye (Dale Dickey) lingers at one of several campsites surrounding a crawfish-filled lake, waiting for Lito (Wes Studi). She's not sure he'll arrive, but as we observe her daily routine—listening to birds, making coffee and catchin' crawdads as she spins the radio dial in search of another country tune—her uneasiness is couched in a kind of contentment. Walker-Silverman situates us the same way, with ogling environmental photography that takes pleasure in a rare flowery purple on dried brown dirt and Faye's tininess in relation to the lake, the mountains and the overwhelming dark (or starry splendor) of night. The location is spectacular but, conspicuously, never as enthralling as the actors. When they eventually meet up, top-level turns from Studi and Dickey combine for a contained masterclass, a relationship that's been nursing a low flame for decades. They're shy, affectionate and oh-so awkward—spurred by nervous attraction and lingering guilt surrounding their lost loved ones—with an honesty that makes the most of a sparse and quiet script. A Love Song's a brief and pretty little thing—less than 90 minutes—with the warm melancholy of revisiting a memory or, yes, an old jukebox love song. Walker-Silverman displays a keen eye, a deep heart and a sense of humor just silly enough to sour the saccharine. Dickey takes advantage of one of the best roles she's ever had to tap into something essential about loss, lonesomeness and resilience. Her performance is a gift, one given by someone who knows about simple pleasures and those that last—how both are important, and how they might not always be separate.—Jacob Oller
---
25. Midsommar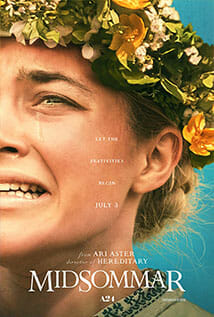 Year: 2019
Director: Ari Aster
Stars: Florence Pugh, Liv Mjönes, Jack Reynor
Rating: R
Runtime: 140 minutes


Christian (Jack Reynor) cannot give Dani (Florence Pugh) the emotional ballast she needs to survive. This was probably the case even before the family tragedy that occurs in Midsommar's literal cold open, in which flurries of snow limn the dissolution of Dani's family. We're dropped into her trauma, introduced to her only through her trauma and her need for support she can't get. This is all we know about her: She is traumatized, and her boyfriend is barely decent enough to hold her, to stay with her because of a begrudging obligation to her fragile psyche. His long, deep sighs when they talk on the phone mirror the moaning, retching gasps Pugh so often returns to in panic and pain. Her performance is visceral. Midsommar is visceral. There is viscera, just, everywhere. As in his debut, Hereditary, writer-director Ari Aster casts Midsommar as a conflagration of grief—as in Hereditary, people burst into flames in Midsommar's climactic moments—and no ounce of nuance will keep his characters from gasping, choking and hollering all the way to their bleakly inevitable ends. Moreso than in Hereditary, what one assumes will happen to our American 20-somethings does happen, prescribed both by decades of horror movie precedent and by the exigencies of Aster's ideas about how human beings process tragedy. Aster births his worlds in pain and loss; chances are it'll only get worse. One gets the sense watching Midsommar that Aster's got everything assembled rigorously, that he's the kind of guy who can't let anything go—from the meticulously thought-out belief system and ritual behind his fictional rural community, to the composition of each and every shot. Aster and his DP Pawel Pogorzelski find the soft menace inherent to their often beautiful setting, unafraid of just how ghastly and unnatural such brightly colored flora can appear—especially when melting or dilating, breathing to match Dani's huffs and the creaking, wailing goth-folk of The Haxan Cloak. Among Midsommar's most unsettling pleasures are its subtle digital effects, warping its reality ever so slightly (the pulsing of wood grain, the fish-eye lensing of a grinning person's eye sockets) so that once noticed, you'll want it to stop. Like a particularly bad trip, the film bristles with the subcutaneous need to escape, with the dread that one is trapped. In this community in the middle of nowhere, in this strange culture, in this life, in your body and its existential pain: Aster imprisons us so that when the release comes, it's as if one's insides are emptying cataclysmically. In the moment, it's an assault. It's astounding. —Dom Sinacola