Happy Birthday, Peter Gabriel! Listen to Genesis Perform Live in 1975
Photo by Evening Standard/Getty
Music
Features
Genesis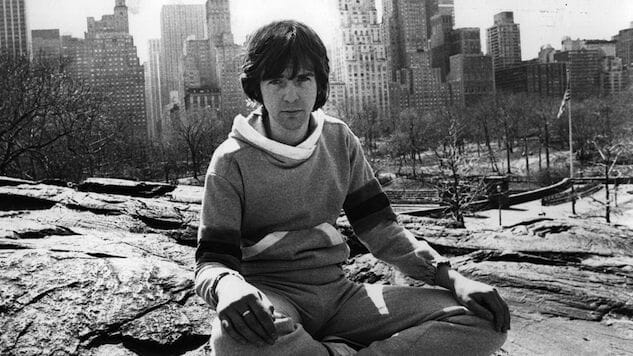 Peter Gabriel turned 70 years old today (Feb. 13). The accomplished English singer-songwriter and original frontman of prog-rockers Genesis left the famous group in 1975 to pursue a solo career, shocking fans and leaving the band's future uncertain. In 1975, Gabriel played his last tour with Genesis, and despite the rest of the band's awareness of Gabriel's eventual departure plans, fans were left in the dark.
On Jan. 24, 1975, Gabriel performed with Genesis at the Shrine Auditorium in Los Angeles, and the audio recorded from the show is rumored to be the last professional recording with Gabriel as their lead singer. The show was part of their Lamb Lies Down on Broadway tour, and just a few months later, drummer Phil Collins would take over lead vocal duties. The lineup from that Los Angeles show featured Gabriel (lead vocals), Collins (drums, vocals), Tony Banks (keyboards), Steve Hackett (guitar) and Mike Rutherford (bass, guitar, vocals). This show was recorded for the King Biscuit Flower Hour, and highlights include a fiery version of "Back In New York City" and their latest hit single "The Carpet Crawlers."
Paste included Genesis' Phil Collins on our list of best singing drummers of all-time, which you can revisit here.
Listen to Genesis perform live in 1975 below.