Gordi Announces Debut Album, Releases Beautiful New Song "Heaven I Know"
Images via Cameron Wittig, Jagjaguwar
Music
News
Gordi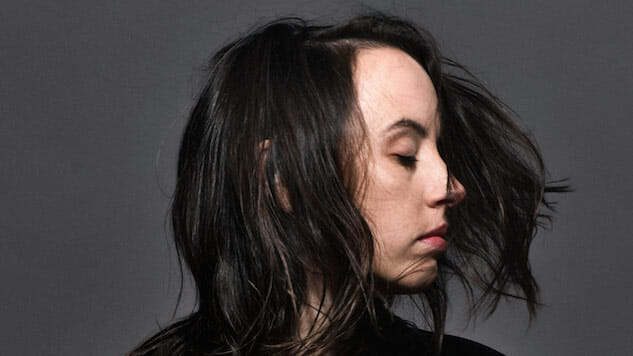 Australian-bred solo artist Gordi has announced her debut album, Reservoir, set to release on August 25 via Jagjaguwar Records. The announcement was also accompanied by the release of the album's lead single, "Heaven I Know," a ballad that has touches of an earlier Imogen Heap.
Gordi—real name Sophie Peyton—was featured as one of our Best of What's Next artists in 2016, and her first album is expected to be a pop treat. Co-produced by Tim Anderson (Solange, Banks), Ali Chant (Perfume Genius, PJ Harvey) and Alex Somers (Sigur Rós), Reservoir is, according to Gordi, "that thing you can't describe, that space that anxious people would probably live their life in." Gordi writes her music in "the reservoir," a place where her emotions can take hold and she can create her most honest art.
Though her career is just beginning, Gordi has already performed on American late-night TV with labelmate Bon Iver and earned praise for her sound. You can listen to her haunting acapella cover of Bon Iver's "00000 Million" here.
Gordi will surely be a force in alt-pop in due time, and you should get ahead of the curve. You can watch the "Heaven I Know" lyric video below (or stream the song here), find the Reservoir tracklist and album art further down, and preorder the album here.
Reservoir Tracklist:
01. Long Way
02. All The Light We Cannot See
03. On My Side
04. Bitter End
05. Heaven I Know
06. I'm Done (feat. S Carey)
07. Myriad
08. Aeon
09. Can We Work It Out
10. Better Than Then, Closer To Now
11. Something Like This
Reservoir Album Art: