Listen to the New Gorillaz Track, "Sorcererz," from Forthcoming Album The Now Now
Images via Gorillaz, Warner Bros. Records
Music
News
Gorillaz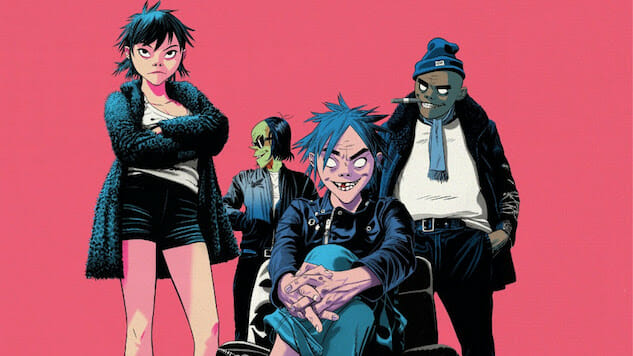 Gorillaz have shared another new track from their forthcoming seventh album The Now Now, which is out June 29 via Warner Bros. Records. "Sorcererz," released Thursday, follows the already-released singles "Humility" and "Lake Zurich." You can check out "Sorcererz" below and listen to the other two singles right here.
The Now Now follows the most successful virtual act in the world's (as heralded by The Guinness Book Of World Records) 2017 album, Humanz. The band also recently announced their first ever Demon Dayz Festival in the U.S., which is happening in L.A. on Oct. 20. Erykah Badu, The Internet and D.R.A.M. are featured on the lineup—more about that here. You can also explore The Now Now's tracklist and Gorillaz's tour dates right here.
Again, you can listen to "Sorcererz" and engage with its trippy accompanying lyric video below. Revisit our review of Humanz right here.