Listen to Grandaddy's First New Song of 2018, "Bison on the Plains"
The track was originally recorded for the band's last album, 2017's Last Place
Images via Dan Cronin, 30th Century Records
Music
News
Grandaddy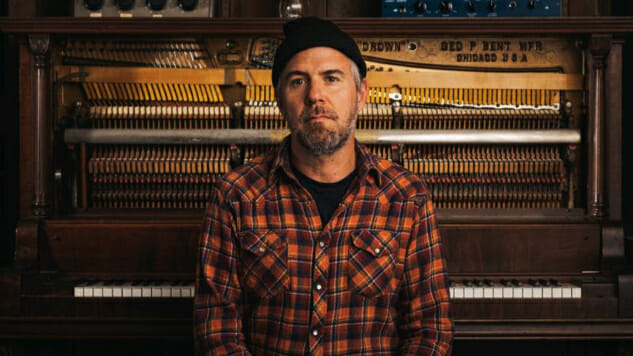 Grandaddy have shared "Bison on the Plains," their first new song since last year. The song was originally written during the sessions for the band's previous album, 2017's Last Place, out now through 30th Century Records.
Singer Jason Lytle said he tried to model "Bison" after the sound of "Drive," one of his favorite songs by The Cars, but couldn't get the sonics right, blaming his "pretentious" home studio set-up. He gave up on the song, but after a divorce and "purge" of his equipment, he found he had the proper headspace to finish the song the right way.
"It sounds as if the words are about the melodramatic lengths I go to … and methods I employ … to frame an image in a song," he said in a statement. "Like all of the noises, sound samples, buttons, keys, circuits, wires, strings, and gear it takes for someone like me to facilitate the lonely looking image of a solitary bison standing out on the open plains."
Listen to "Bison on the Plains" below or via your streamer of choice here.