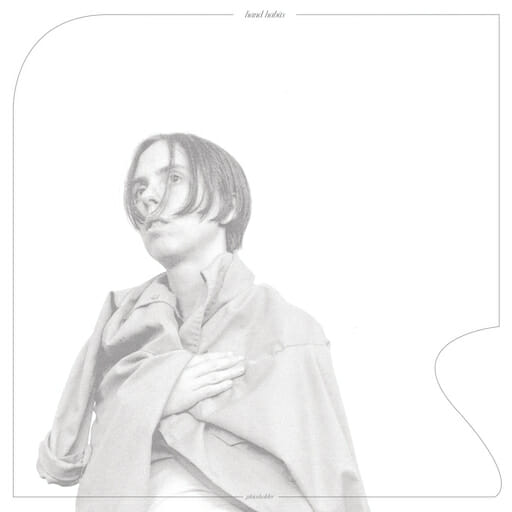 placeholder wishes people were on the same wavelength, but unfortunately, it's just never that simple. Hand Habits' second LP sees Meg Duffy illustrating the messiness of relationships—paralyzing emotions, romanticized memories, questions of forgiveness and everything in between. After their self-produced and self-recorded debut album Wildly Idle (Humble Before The Void), singer/songwriter and former Kevin Morby guitarist brought their second album to a studio with a group of collaborators—giving placeholder more sonic weight. The biggest weight bearers are Duffy's sweet harmonies and lyrical meditations on queer relationships and the deep human complexities that can make or break any type of relationship.
Duffy's electric guitar shrieks, bare acoustic guitar strums and stately piano give the record a familial countryside backdrop—the perfect light accompaniment to lyrics and vocals that feel like emotional boulders. Standout tracks include the dainty title track with its leisurely bassline, piercing piano and hushed vocals, each swelling towards the crushing, guitar-laden outro. Duffy sings about being used by someone, and you can't help but wish you could rush to console Duffy.
"can't calm down" is another highlight, marked with a brooding bass line as thoughts of self-doubt and hypotheticals begin to swirl. Duffy's lyrical prowess is perhaps the album's greatest strength. On the track, Duffy rehashes a tense moment, and you can feel it in your gut when they bookend the lyric, "And only if memory serves / How can you be certain of what was deserved?"
Even the less memorable tunes contain Duffy's enchanting vocals and emotions that make you want to curl up in a ball and sob uncontrollably—not just at the thought of your own misgivings, but because it's hard not to become invested in the heavy emotions that Duffy exudes. Towards the end of the album, Meg sings, "Now I know what lovers do," and though it's easy to want to shield yourself from emotional devastation, Duffy is mature enough to take things in stride and pick up something of value from each relationship. The album touches on the deeper intricacies of relationships beyond primal desire like guilt, forgiveness, communication and self-doubt. It's this type of nuance that's glaringly absent from so many records about that four letter word that makes the world go round.
"jessica" contains some of the album's most harrowing lines. Duffy sings, "Blame cannot be placed upon or hung beside a shadow you choose to ignore" and "I've seen the deepest part of you / But I can't act as though my voice can reach you now." Though cliches have their place and can certainly find a way into our hearts, Duffy reaches the soul of the listener in the best way possible—with thoughtful, poetic ruminations that strike just as much, or perhaps more truth than recycled platitudes. "yr heart [reprise]" also shows their metaphorical wit with lines like "Your heart beats hard / Like the pounding of the sparrow / On the window that faces the yard," and it also contains one of the most potent lines on the whole record (and there's hefty competition), "I can feel you push your fingers / Through the fabric of all my thoughts."
placeholder fills the emotional gaps that so many other relationship records leave untouched. Meg Duffy's humble, comforting vocals will help cushion the blow that will inevitably come with any relationship, and their poetic aptitude results in a record that's just as therapeutic and affecting on the written page as it is in sung form.