Imogen Heap Announces First U.S. Tour in Nine Years
Select shows will see Heap reunite with Guy Sigsworth to perform as Frou Frou for the first time since 2003
Photo by Fiona Garden
Music
News
Imogen Heap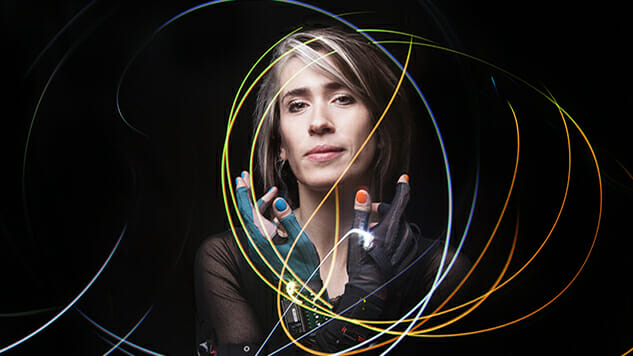 Imogen Heap has announced that she will be returning to the U.S. in 2019 as part of her Mycelia World Tour with a nine-show run that will be her first string of Stateside appearances since 2010.
The Mycelia World Tour will consist of concerts, talks and workshops to showcase the "Creative Passport," an "emergent blockchain technology" that Heap helped create through Mycelia, the research and development hub she founded. The technology "enables quick and easy direct payments to simplify and democratize collaboration from meaningful commercial partnerships to creativity," per a press release. The tour will find Heap speaking on this and other technologies, as well as leading coding workshops and performing with Guy Sigsworth as Frou Frou for the first time since 2003.
"For years now we've been complaining about the state of the music industry and how it has been held back by old ways of thinking, negatively impacting music makers," Heap said in a statement. "A major pain point being that we are the first to put in any of the work, and the last to see any financial reward or even payment."
Tickets go on sale Friday, Dec. 14, and can be purchased here. Find a full list of Heap's dates below.
Imogen Heap North America 2019 Tour Dates:
April
28 – Miami, Fla. @ Fillmore
May
03 – Washington, D.C. @ Lincoln
08 – New York, N.Y. @ Town Hall Theatre
14 – Chicago, Ill. @ The Vic Theatre
17 – Toronto, Ont. @ Queen Elizabeth Theatre
24 – Boston, Mass. @ Emerson Colonial Theatre
June
01 – Austin, Texas @ The Moody Theatre
05 – Seattle, Wash. @ The Moore Theatre
08 – San Francisco, Calif. @ The Masonic