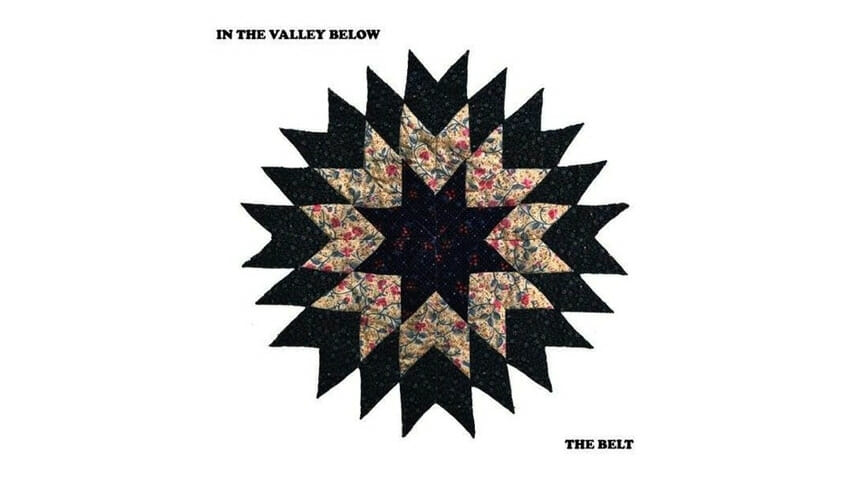 In the Valley Below's first full-length LP, The Belt, starts off catchy—like really, really catchy. When I first heard the lead single, "Peaches," it was seared into my brain for a solid month. The song's use of sultry guy-girl harmonies and brooding synthetic beats brings to mind the sensual vibe of The Kills mixed with the electro-pop prowess of Cold Cave. But while The Belt starts off promisingly enough, its perfectly placed drum machines and strategically arranged synths gradually devolve from ultra-cool to borderline sterile.
Fronted by guitarist Jeffrey Jacob, who hails from Memphis, Tenn., and keyboardist Angela Gail, who was raised in Muskegon, Mich., In the Valley Below started to generate some buzz after Bloc Party frontman Kele Okereke remixed the L.A.-based duo's earworm "Peaches." The remix, along with three other tracks that appear on The Belt, was released via the pair's Man Girl EP back in May. Press materials for The Belt tout that the album could "very well be the soundtrack to a David Lynch movie," which is a pretty lofty expectation for any record to live up to, let alone a debut. It's this quest for perfection that seems to lead the band astray. Both Jacob and Gail are talented vocalists, but the duo is at its best when their harmonies are allowed to get gritty. Unfortunately, the pair tends to opt for precision over imperfection.
It makes sense that "Peaches" opens up The Belt. Melodic and harmony-driven, it's guaranteed to get stuck in your head. The album's second track, "Neverminders," serves as the pair's latest single and is all fuzzy synth-pop with Jacob's vocals taking the lead on the chorus. Lyrically, "Neverminders" seems to be about some sort of dystopian scenario, with the pair talking about "escalators, negotiators and alligators coming for your crown." This dark theme permeates the bulk of the lyrics on The Belt, frequently clashing with the album's uber-polished production. The pair finds a balance on standout tracks like the hazy "Hymnal" and the pretty, meandering "Take Me Back."
With their quirky gothic-boho style and "are they or aren't they in a romantic relationship?" dynamic, In the Valley Below are on track to become a standout on the live L.A. electro-pop circuit. Unfortunately, The Belt just isn't quite there yet. The album offers up a sprinkling of college radio-ready singles, but the record as whole falls short of being cohesive. Fortunately, once the pair shake the urge to strive for polished synth perfection, the potential is there for something great.