Jay Som and Justus Proffit Share New Single, "Invisible Friends"
The track is off the duo's forthcoming collaborative EP Nothing's Changed
Photo by Kris Kirk
Music
News
Jay Som & Justus Proffit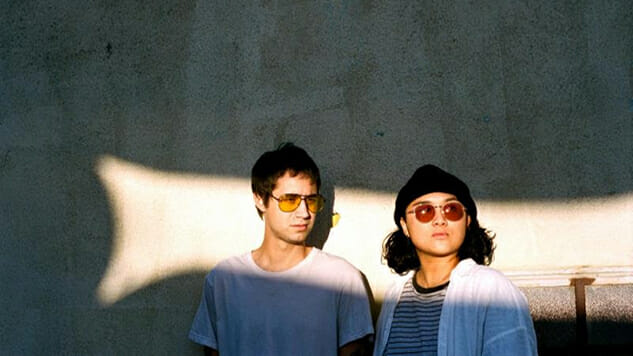 Jay Som and Justus Proffit have shared "Invisible Friends," a new song from their forthcoming collaborative EP Nothing's Changed, out Sept. 28 on Polyvinyl Records.
"Invisible Friends" is the second single from the project, following the title track's release in August. Where the title track was a buoyant, folk-ish jaunt that found the pair dipping their toes into distortion, "Invisible Friends" finds them basking in waves of fuzz and swanky bass grooves that sound like the good old days of arena rock. "Melina (Duterte, aka Jay Som) and I wanted this song to sound really big," Justus Proffit said in a statement. "This song is kind of Oasis inspired. Every two-count of the song, there is a note hit on the keyboard that was inspired by Len's 'Steal My Sunshine.' We generally just wanted a groovy '90s rock song."
The recording project came together after Duterte moved to L.A. following her 2017 album Everybody Works. There she found a kindred spirit in L.A.-based songwriter Justus Proffit. The two immediately hit it off, and their impromptu jam sessions soon snowballed into the forthcoming EP. The pair wrote and recorded one song per day, with Duterte tracking and mixing, Proffit handling lyrics and drums, and the both of them sharing vocal and guitar duties. The end result is Nothing's Changed. "It felt more like a school project than a recording project," Proffit said. "I think we both challenged each other with each song, forcing ourselves to either stick to an idea or move on, and accept mistakes," Duterte added.
The pair will be touring together for the remainder of the year—keep scrolling for those dates.
Listen to "Invisible Friends" below.
Jay Som and Justus Proffit Tour Dates: