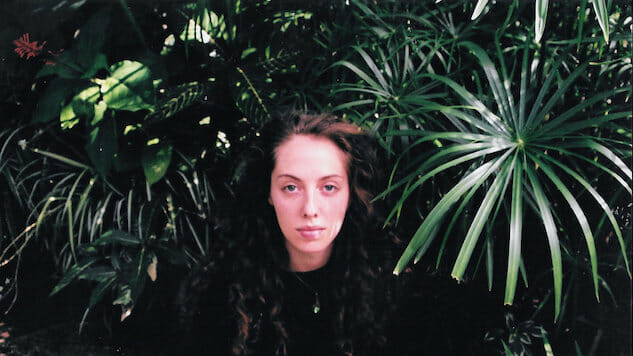 Daily Dose is your daily source for the song you absolutely, positively need to hear every day. Curated by the Paste Music Team.
A couple of years ago, when Canadian producer/artist Joanne Pollock was working on the material that would become her debut full-length Stranger, she found herself, as she puts it, "at one of the lowest points in my life," and decided to write the song "Carnival" to speak to that nadir.
"I didn't feel like I belonged anywhere," she continued. "I couldn't feel happy and because of this I felt there was something wrong with me. In order to make myself feel better, I shifted the blame from myself onto my city, and this song is a document of my struggle to determine whether I needed to change my surroundings or myself."
It's not the usual subject matter for a song, but it's something that so many of us can relate to: that feeling of rootlessness and despair that gets projected onto another person or place. So much of Pollock's electronic pop follows a similar tack, tapping into something universal through a prismatic yet personal lens.
Things have settled and changed for the better as Pollock now finds herself in Winnipeg, an enclave for artists with a similar striving and challenging spirit. This shift in perspective comes across with aplomb in this video for the track, which she calls "a visual manifestation of my current and past projects." The symbolism isn't subtle but each change in wardrobe, location and movement remains impressive and impactful. It's the product of an artist feeling more unbound and willing to tackle new ideas and projects. We can't wait to see where she goes from here.