Exclusive: Karl Denson Shares Powerful New "Change My Way" Video
Photo by Robbie Jeffers
Music
News
Karl Denson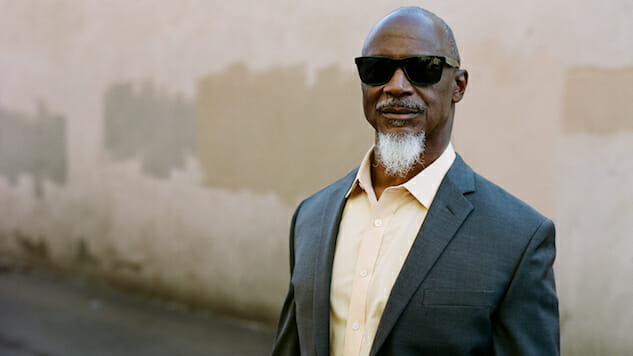 Singer and saxophonist Karl Denson has shared the video for his new song "Change My Way" exclusively at Paste. The track serves as the latest single from Denson's forthcoming album with his band Tiny Universe, titled Gnomes & Badgers, out March 8 on Seven Spheres Records.
Denson is an accomplished and renowned musical journeyman, having released six full-length albums of his own potent mix of funk, soul, jazz and blues, and served as the touring saxophone player for The Rolling Stones, who go on tour through the U.S. this summer.
"Change My Way"—co-written by New Orleans singer-songwriter Anders Osborne and co-produced by Austin musician/producer Adrian Quesada (Spanish Gold, Brownout)—comes right on time, as it tackles the political debate around immigration at our southern border. The video was made by acclaimed filmmaker T.G. Herrington, whose recent work includes a series of videos for Paul McCartney, the film Free State of Jones, and the new documentary A Tuba to Cuba.
"This album Gnomes & Badgers is about dialogue, a collection of songs about discussion and truth," Denson says. "Objectivity is the only necessary element. The song 'Change My Way' and its accompanying video is our first offering with a discussion about borders, boundaries, love and law."
"'Change My Way,' both as a song and as a music video, is a body of work seeking answers to some fundamental questions," says Herrington. "Where would America be without the benefit of color and diversity … of different races, faces, beliefs and creeds? What happened to "Love Thy Neighbor"? What happened to "Give me your tired … huddled masses yearning to be free"? Remember. We were them not too long ago."
Check out the "Change My Way" video below, along with a 2002 Karl Denson's Tiny Universe performance from the Paste archives, and keep scrolling for the band's full list of tour dates.
Karl Denson's Tiny Universe Tour Dates:
February
22 – Ardmore, Pa. @ The Ardmore Music Hall
23 – Ardmore, Pa. @ The Ardmore Music Hall
March
14 – West Hollywood, Calif. @ Troubadour
15 – San Diego, Calif. @ The Music Box
16 – San Francisco, Calif. @ The Independent
20 – Seattle, Wash. @ Nectar Lounge
21 – Seattle, Wash. @ Nectar Lounge
22 – Homer, Alaska @ Alice's Champagne Palace
23 – Homer, Alaska @ Alice's Champagne Palace
April
26 – New Orleans, La. @ The New Orleans Jazz & Heritage Festival
26 – New Orleans, La. @ Tipitina's
May
03 – New Orleans, La. @ The Orpheum Theater – R.E.S.P.E.K.T. A Special Tribute to the Queen of Soul
June
14 – Bethel, N.Y. @ Mountain Jam Festival
July
04 – Portland, Ore. @ Waterfront Blues Festival
05 – Portland, Ore. @ Waterfront Blues Festival
06 – Quincy, Calif. @ High Sierra Music Festival
07 – Quincy, Calif. @ High Sierra Music Festival
27 – Floyd, Va. @ FloydFest