Lambchop Announce Hip-Hop-Inspired LP FLOTUS, Share 18-Minute Single
Images via Merge Records, Jim Dyson/Getty
Music
News
Lambchop
Lambchop, the normally 10-person-plus Nashville collective lead by frontman Kurt Wagner, have announced their first new studio album since 2012's excellent Mr M.
It's titled FLOTUS, an acronym meaning "For Love Often Turns Us Still." According to Stereogum, the new album was partially inspired by the hip-hop Wagner's neighbors have been blasting for more than 20 years.
Wagner reportedly wrote the album using a vocal processor and drum machine, a sparse far cry from the lushly orchestrated, "Nashville sound" alt-country the band is known for.
According to Merge's website, album opener "In Care Of 8675309? shows the stubborn Lambchop of old while 18-minute closer "The Hustle" previews the direction the band could be headed in.
Perhaps as a palate cleanser towards this new direction, the band has shared the official audio of "The Hustle" as the album's first single. While it's stuttering-glitch beat is certainly new, the song is still mostly dressed in the familiar stately piano and oboe that make any Lambchop song sound wise and tragic.
Listen to "The Hustle" below and watch an official album trailer with snippets of more new music. The album's cover art and tracklist can be found beneath those. FLOTUS is out Nov. 4 and is available for pre-order here.
FLOTUS Cover Art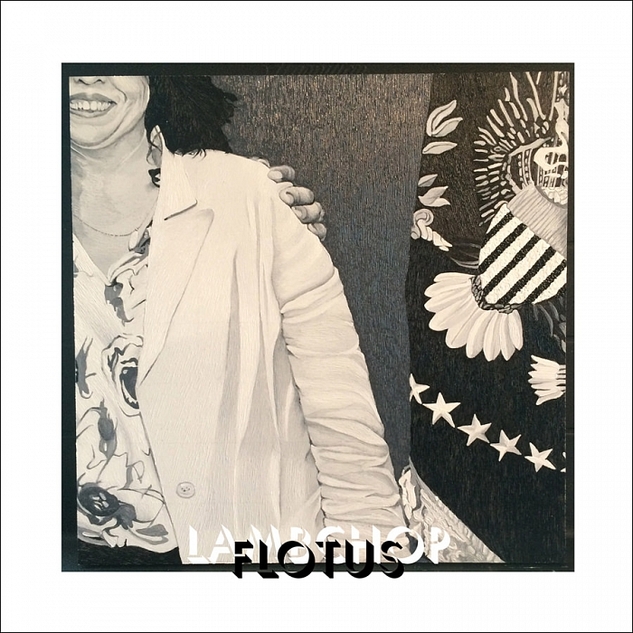 FLOTUS Tracklist
1. In Care Of 8675309
2. Directions To The Can
3. Flotus
4. JFK
5. Howe
6. Old Masters
7. Relatives #2
8. Harbor Country
9. Writer
10. NIV
11. The Hustle