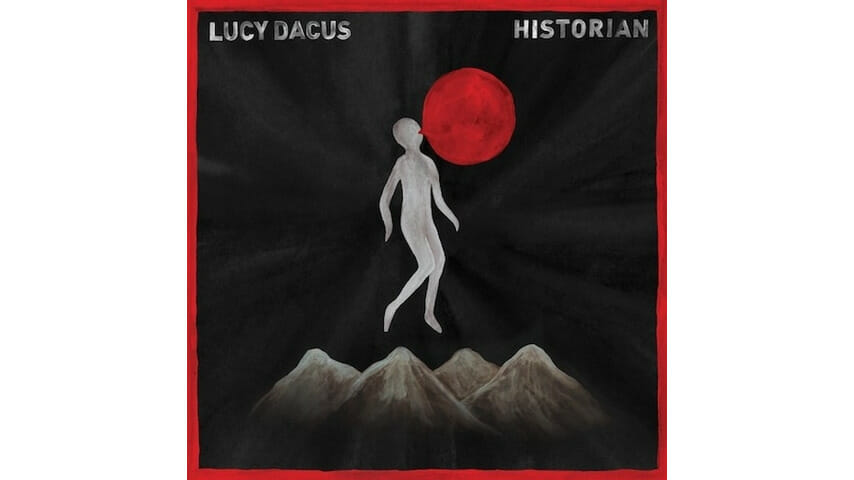 Lucy Dacus came on strong enough with No Burden, her 2016 debut, that Matador Records fought through a crowd of 20 other labels to sign her and re-release the album a scant seven months after it first came out. Her new LP eclipses No Burden in every way.
Historian is at once tightly focused and musically expansive, 10 new songs that sidestep any notion of a sophomore slump. While No Burden had its tentative moments, Dacus displays remarkable poise here. She never sounds less than supremely confident on lyrics that make the personal political, and vice versa, accompanied by musical arrangements that are sometimes downright majestic.
Opener "Night Shift," a scorching kissoff to an unworthy ex, starts quietly and builds slowly. Dacus sings softly at first, her dark, honeyed voice gaining momentum as the acoustic guitar picks up support from bass, drums and then, two-thirds of the way through, an overdriven electric guitar that punches through the facade of calm as Dacus lets her voice loose. "Addictions" is no less impactful: chiming guitar at the start rolls into a chugging riff on the refrain, punctuated by a huge brass fanfare that immediately retreats—and never exactly repeats. The genius of the song is the way Dacus steers it in unexpected directions, the horns circling her voice here and veering off on their own there in a way that makes the tune take flight. It's a talent she demonstrates throughout Historian.
It wasn't a secret that Dacus is a strong lyricist, but she's become subtler, too, with turns of phrase that gleam, and sometimes devastate: "I'm just calling 'cause I'm used to it/ And you'll pick up 'cause you're not a quitter," she sings on "Addictions." She's just as skilled at describing a scene as delivering one-liners: Dacus wrote "Yours and Mine" after participating in the 2017 Women's March, and she evokes the feeling of camaraderie and, simultaneously, the excitement and trepidation of standing on a precipice: "For those of you who told me I should stay indoors/ Take care of you and yours," she warns over a big, thumping beat and jangling guitar. "But me and mine…we've got a long way to go until we get home."
As often happens, the more straightforward songs on Historian are the ones that stand out at first: the bright melody and punchy riff on "Next of Kin," or the bittersweet strings that give way to bold guitar ringing through "Nonbeliever." But the less immediately grabby numbers exert a forceful gravity of their own, as when the murky "Timefighter" erupts into churning guitar breaks, or "Pillar of Truth" grows from a simple, spare song of mourning into a regal elegy capped with horns and showcasing the emotional resonance of Dacus's voice.
It's a rare artist who has a voice so compelling, and rarer still are the ones who learn so early on how to use it. At 23, Dacus has already made a career album with Historian, and she's really only just getting started.