Evoke Summer Camp Nostalgia with Maggie Rogers' "Dog Years" Video
Images via Debay Sounds LLC & Capitol Records/YouTube
Music
Video
Maggie Rogers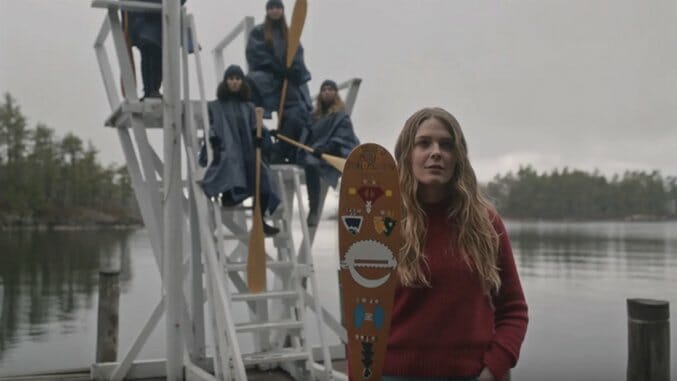 Internet sensation Maggie Rogers has shared the second installment in her trilogy of videos directed by Zia Anger. The first was her "Alaska" video, which you can (and should) watch here.
Filmed at Wohelo Camps in Maine, the visual treatment for "Dog Years" is a nostalgic tribute to "friends that weather the weather," Rogers noted in her Facebook announcement.
Relive fond summer camp memories with the video above, stream or download "Dog Years" here, and find Maggie Rogers' spring dates for her first-ever tour here.