Melkbelly Share Animated Video for New Single "LCR," Announce Forthcoming Album PITH
Images via Ariella Miller, Deborah Handler/Wax Nine/Carpark Records
Music
News
Melkbelly
Chicago rock group Melkbelly have announced their forthcoming LP, PITH, and released the first single from the album, "LCR," in tandem with an animated music video. The album will be released April 3 via Wax Nine/Carpark Records.
Melkbelly's previous release was 2017's Nothing Valley, behind which the band toured extensively. Their forthcoming release, PITH, found its roots in the mourning process of the band, who had lost someone close to them.
"We lost an incredible friend suddenly and nostalgia always acts as a helpful tool for me in navigating difficult times," says frontwoman Miranda Winters in a statement. "Revisiting emotionally challenging moments or significant social interactions helps shed light on confusing feelings for me. Lyrically, grief gave way to considering life."
The animated music video, directed by Qianwen Yu, depicts a blue car driving into the evening horizon—a fiery pink sky with a full moon guiding it. As the car continues driving amid the trees, it is interrupted by chaotic shapes darting across the screen. Eventually, it reaches a point that could be considered to be the world's edge.
"'LCR' is a type of noise-rock-pop music, so I used 'noise' texture woven fabric and digitally processed watercolor in the video," says director Qianwen Yu in a statement. "Just like the feeling of 'slick and sweetly' written in the lyrics, this animated video added some feminine elements."
You can watch the music video below, then check out the details of Pith and Melkbelly's spring tour dates. The album is available for preorder here.
Pith Album Art: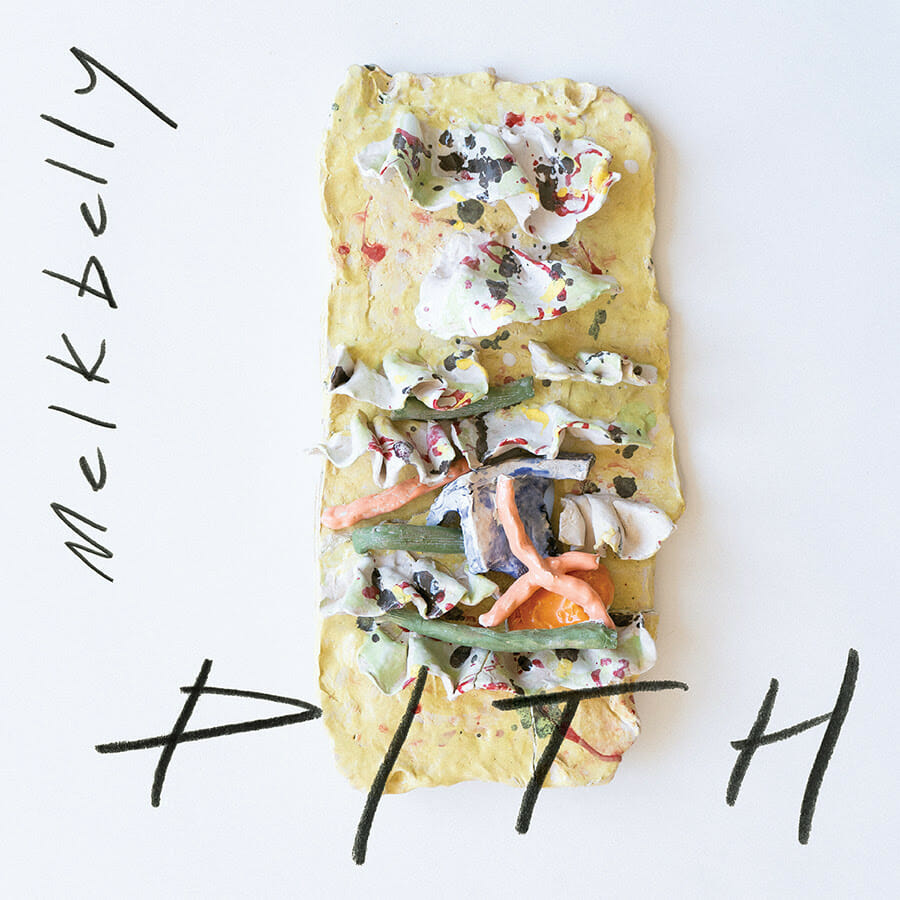 Pith Tracklist:
01.THC
02. Sickeningly Teeth
03. LCR
04. Little Bug
05. Humid Heart
06. Kissing Under Some Bats
07. Season Of The Goose
08. Mr. Coda
09. Stone Your Friends
10. Take H20
11. Flatness
Melkbelly Tour Dates:
April
04 – Chicago, Ill. @ Sleeping Village
22 – Toronto, Ont. @ The Baby G
23 – Montreal, Que. @ Bar Le Ritz
24 – Providence, R.I. @ Columbus Theatre
26 – Brooklyn, N.Y. @ Union Pool
29 – Washington, D.C. @ Comet Ping Pong
30 – Philadelphia, Pa. @ Boot & Saddle
May
01 – Pittsburgh, Pa. @ Mr. Roboto Project