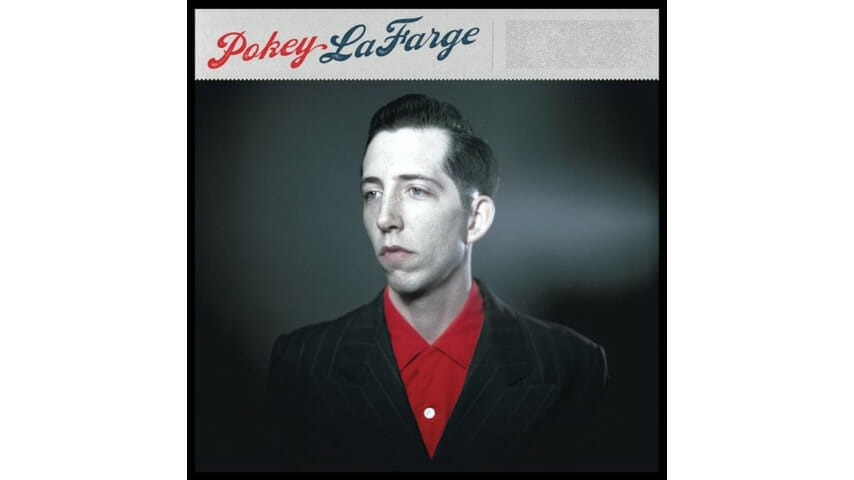 Singer/songwriter Pokey LaFarge can be as bluegrass as Bill Monroe, as country as Johnny Cash and as folk as Bob Dylan. In contemporary references, the nearly-30-year-old is as much of a traditionalist as the Carolina Chocolate Drops or Luke Winslow-King. And on his self-titled release—his debut on Jack White's Third Man Records—LaFarge blends these musical styles better than ever before.
While his last studio album, 2010's Middle of Everywhere, felt rushed at times and almost jittery, the new record mellows out over the course of its 12 still diverse tracks. LaFarge no longer tries to fit as many words as possible in one breath; instead he draws out descriptive stories in slower drawls. His blister-inducing fingerpicking has transformed into a strolling strum. And while LaFarge's nasally tenor has become somewhat of a trademark, he's found a singing voice like a good honey whiskey—bold and biting with a smooth finish.
The best tracks on Pokey LaFarge tell modern stories over top of traditional American sounds augmented by a fiddle, clarinet, muted trumpet and mouth harp. "Day After Day" is a perfectly old-timey ditty in which LaFarge sings about the droll of working an office job. Later, "Close The Door" offers harsh commentary on health care reform to the tune of a minor key barkeep sing-along. It's folk songs like the lovely "Let's Get Lost" and nostalgic "Home Away From Home" however, that showcase LaFarge's knack for capturing emotion. Consistent and authentic throughout, Pokey LaFarge is an essential new record for anyone who appreciates old sounds.