Watch the Trippy Video for Pottery's New Single "Take Your Time"
The band's debut LP is set for release on April 10
Image via Partisan Records & Royal Mountain Records/YouTube
Music
News
Pottery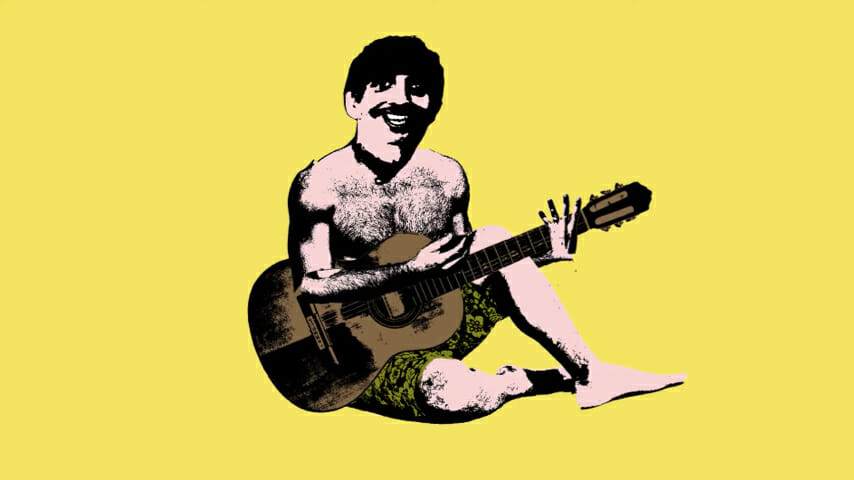 The post-punk band Pottery have released a video for their manic new single "Take Your Time." Described as "hyperactive Andy Gill-indebted dance-punk" in a press release, the track comes from Pottery's debut LP Welcome to Bobby's Motel, which will be available on April 10. Both song and visuals are appropriately trippy for the "alt-reality" band.
The album explores the kaleidoscopic, visceral world of a fictional character named Bobby. But who is "Bobby"? The band describe the character very colorfully, saying:
There's a piece of him in everyone, there to remind us that things are probably going to work out, maybe. And his motel? Well, the motel is life. It might not be clean, and the curtains might not shut all the way. The air conditioner might be broken, and the floors might be stained. But that's okay, because you don't go to Bobby's Motel for the glamour and a good night's sleep, the minibar, or the full-service sauna. You go to Bobby's Motel to feel, to escape, to remember, to distract. It's filthy and amazing and you dance, and you love it.
While that doesn't exactly clear things up, you can certainly glean the feel of the video and the album at large.
Watch the "Take Your Time" video (designed, illustrated and storyboarded/directed by Paul Jacobs) below, plus Pottery's 2019 Paste Studio session, and click here to revisit the details of Welcome to Bobby's Motel and see the band's tour dates.