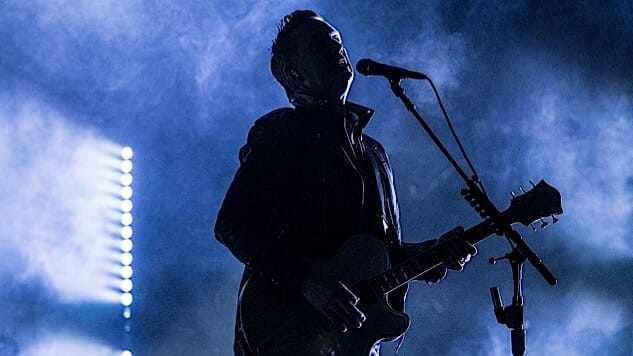 Queens of the Stone Age are getting ready to release their eighth album, Villains, on Friday, so they're making the promo rounds these days. On Tuesday, Josh Homme and Co. found themselves in Germany for an acoustic session at radio station WDR 1LIVE.
The band played stripped-back versions of songs spanning their career, including "I Sat By the Ocean" and "Kalopsia" (from 2013's Like Clockwork) and new songs "Fortress" and "Domesticated Animals," from Villains.
You can watch the entire performance here.
We've already heard a few singles from the new record, including 'The Way You Used to Do' and 'The Evil Has Landed.'
You can also check out our ranking of Josh Homme's 8 Best Songs here.