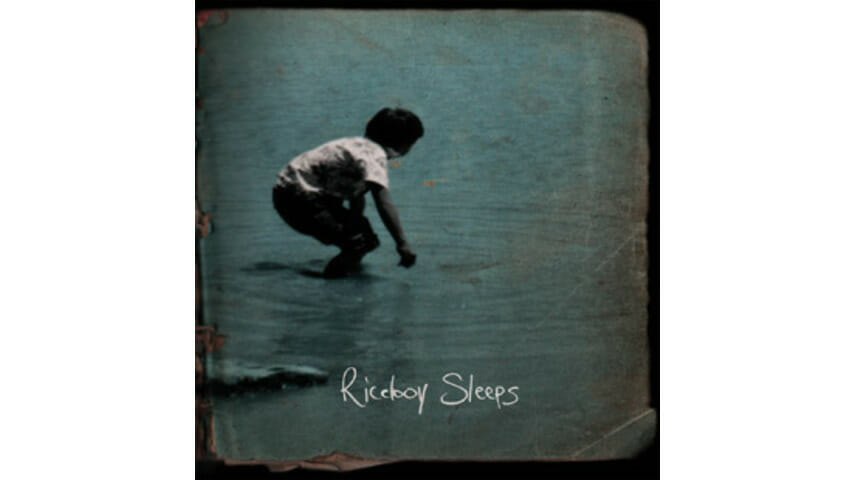 Sigur Rósvocalist skips beats and lyrics for more slow-burning instrumentation and sublime, dreamy sound
Jonsi Birgisson made his name as the high-pitched vocalist for Icelandic post-rock band Sigur Rós, but for the last few years has been cooking up a side project of art exhibitions with his partner Alex Somers under the name Riceboy Sleeps. Their debut album, released under the same name, reveals exquisite, carefully constructed instrumental tracks that are as gentle and mesmerizing as the duo's art.
Opening track "Happiness" debuted on the acclaimed Dark Was The Night compilation earlier this year, though it sounds more like a track off Soothing Spa Sounds Vol. 1, with waterfalls and nature sounds laid atop glittering, unobtrusive violins.
Where Sigur Ros drew minimalist lines, Riceboy Sleeps paints sweeping landscapes with fully fleshed out layers of sound, sans lyrics. Film-score comparisons are inevitable; "All The Big Trees," especially, has an awful lot in common with the melody threaded throughout The Diving Bell and the Butterfly. This is surely a result of Birgisson's and Somers' ventures into aesthetic art, and in fact, the two music videos posted on RiceboySleeps.com add a significant second dimension to their violins and choral echoes. The album flows seamlessly from one track to the next, from the lighter "Indian Summer," which floats by without any arresting change, to the dark "Boy 1904," which opens with a stunning barely-there choir and closes with chilling footsteps and a door slam. "Atlas Song" is more haunting, with a ghostly chorus of warbly young voices and a trapped-underwater feel.
Riceboy Sleeps is existential and yawning, the orchestrated Eternal Sunshine of the Spotless Mind. It's more than just the counterpoint to electronic instrumental buzz-bands like Ratatat and Animal Collective; it's 68 minutes of intricate tension-building and release, with a keen eye towards the redemptive powers of contemplation—and nature sounds.