We all know that great things can sometimes come in small packages. Whether to introduce a new artist, satisfy a creative urge between long-players or just offer something different, the EP was alive and well in 2011.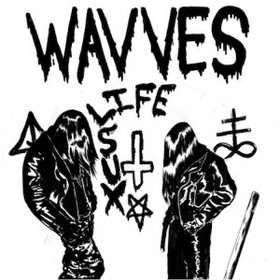 11. Wavves – Life Sux
The new Life Sux EP, the first Wavves release to bear the imprint of Williams' own Ghost Ramp label, couldn't be further removed from the Wavves of past infamy. It's what might've been a confident sophomore effort from a band that only really found its footing on third outing King of the Beach. Free of filler, and with the beneficial addition of cameos from Best Coast's Bethany Cosentino and Fucked Up's Damian Abraham, Life Sux is hands down Wavves' best statement.—Bryan C. Reed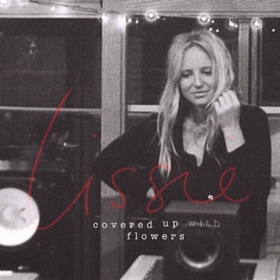 10. Lissie – Covered Up With Flowers
There's a reason why not one but two Lissie efforts—her takes on Kid Cudi's "Pursuit of Happiness" and Lady Gaga's "Bad Romance," both of which, thankfully, have found their way onto her Covered Up With Flowers EP—topped our list of the Best Cover Songs of 2010: Girl knows how to tackle a track that's not hers. Few artists can so expertly walk that fine line between making a cover song their own and doing the original justice, but on Flowers, Lissie toes it like a seasoned high-wire artist, delicately dishing out choices that are just unexpected enough to make you turn your head along with a few tracks so far within her wheelhouse you'll wonder why it took her so long to record them.—Bonnie Stiernberg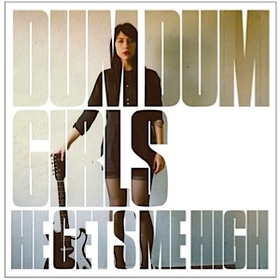 9. Dum Dum Girls – He Gets Me High
It's hard not to fall in love at first listen with the Dum Dum Girls' sexy clash of frail, melancholy innocence and sugar-sticky black-leather/red-lipstick rock 'n' roll. On this four-song EP, Dum Dums' mastermind Dee Dee (aka Kristin Gundred) has since assembled an all-girl band to amplify the music's already feminine vibrations, and reached out to Raveonette Sune Rose Wagner and songwriter Richard Gottehrer (of "I Want Candy" and "My Boyfriend's Back" fame) to co-produce. From the opening "Wipeout"-style tom runs of lead track "Wrong Feels Right," Dee Dee and her gals' lysergic-candy-dot teen-bliss vocals hang ten on a wave of static-addled surf pop, which they ride straight through the title track until it finally crests and collapses into the soft, hypnotic, whitewater-reverb foam of "Take Care of My Baby."—Steve LaBate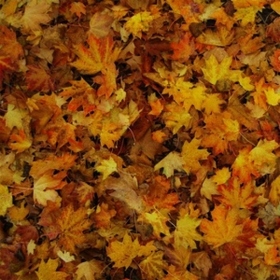 8. Childish Gambino – EP
"Freaks and Geeks" welcomed everyone to a world where Gambino Girls #cangetit and nerdy guys can rap along without feeling out of place. And "Not Going Back" is a perfect transition to Donald Glover's full-length Camp. In the song he claims, "It seems like they all want me to fail / But I'm not goin' back / Not goin' back, baby" and he means it.—Adam Vitcavage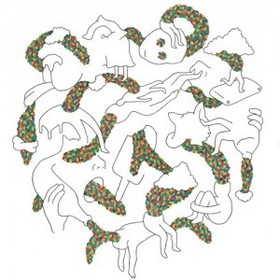 7. Reptar – Oblangle Fizz, Y'all
These Southern-fried electronic Afro-poppers are known for the sticky dance riots of their live shows. And now, thanks to producer Ben Allen (Animal Collective), who stumbled upon a Reptar show in Atlanta and booked studio time with the band the very next day, they've got an EP that whirs and palpitates like their signature sweat-on-the-walls gigs. —Rachel Bailey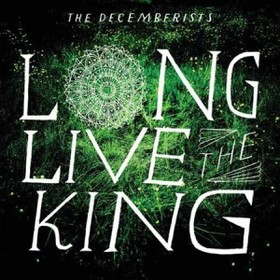 6. The Decemberists – Long Live the King
With The Decemberists, it's s safe bet that somewhere between the post-Brit-folk of Fairport Convention and Morrissey's darkness, leader Colin Meloy will emerge with a collection of impossibly literate tales that embrace death, consider love's perils and offer up a swirling pastiche of indie rock. Emotionally complex and lyrical seems the rule in a musicality that's straightforward as it can be. And Long Live The King, a six-song EP culled from songs recorded during the country-tinged The King Is Dead sessions, fits the template. Whether evoking the college radio swirl of The Waterboys and R.E.M., the gilded country rock stain of The Flying Burrito Brothers or the essence of ancient folk songs, The Decemberists find all roots fulfilling.—Holly Gleason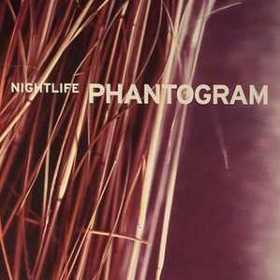 5. Phantogram – Nightlife
True to their namesake, electronic and self-proclaimed "street beat" duo Phantogram's latest EP is at its best when the pair embrace their penchant for layered complexity. Interlaced with vintage samples and drum machines, glossed over by gorgeously dark swells of synths, Nightlife is the brief follow-up to last year's Eyelid Movies. The New York duo has directed a good chunk of their talent into crafting the backdrops for their wispy vocals that, instead of dominating the EP, serve as a highlight to its production.—Carey Hodges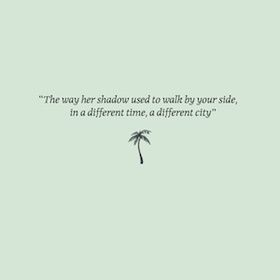 4. Jens Lekman – An Argument With Myself
Jens Lekman knows how to have fun. This EP's opening track comes off like a seriously goofy flight of lyrical fancy. But while the title track has a from-the-hip vibe—"fuck you, no you fuck you"—Lekman's dense construction of words and sounds begs for closer inspection; he's telling a story and he really wants you to pay attention. And An Argument With Myself is definitely worthy of a closer look. Although it only clocks in at 17 minutes, this five-song EP is a pleasantly jumbled affair that shows Lekman's lyrical facility continues to improve, while his stylistic palette continues to broaden.—Jason Ferguson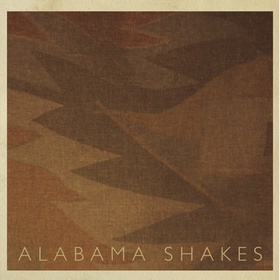 3. Alabama Shakes – Alabama Shakes
They're certainly new to the scene, but give the Alabama Shakes EP a listen or two, and you'll be convinced that Howard, Johnson, Heath Fogg and Zac Cockrell have been doing this for years—decades even. At some point, God decided to take the voices of Janis Joplin, Robert Plant and Tina Turner and roll them all up into the body of Brittany Howard. She also happens to front a band that sounds like it just sprouted fully formed from the clay of Muscle Shoals.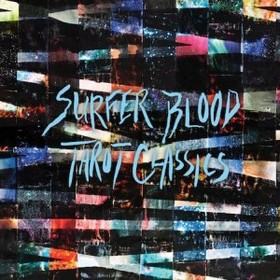 2. Surfer Blood – Tarot Classics
Tarot Classics, Surfer Blood's new palette-cleansing EP, finds the Florida-based indie-rock quartet in a winsome state of flux. Recent Warner Bros. signees, transplanted from their original label, the uber-indie Kanine Records, these tuneful critical darlings toss off four future setlist showstoppers with the ease of veterans twice their age. But Surfer Blood aren't simply re-hashing their past successes here, toe-dipping their oeuvre into slightly more romantic waters with the horns and cello that, respectively, pepper the singalong-y "Miranda" and the slightly melancholic "Voyager Reprise."—Ryan Reed


1. Typhoon – A New Kind of House
Music critics throw around adjectives like "orchestral" and "expansive" all the time these days. But here's a band that actually deserves such labels. Portland's Typhoon is an indie rock geek's dream: a dynamic 12-piece with a seemingly unending reservoir of energy, emotive vocals, arpeggiated guitars, horns, multiple drum kits, strings—there are so many sonic details crammed into the five tracks on A New Kind of House, the band's second official release, that you might need two pairs of headphones to properly connect the dots.—Ryan Reed