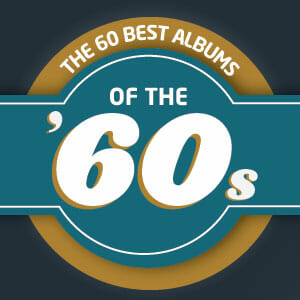 If music as we know it today is our universe, the 1960s are the Big Bang. Of course, nothing exists in a vacuum, and many of the groundbreaking artists who rose to prominence in the decade borrowed heavily from the artists who came before them, but looking back, there's no denying the '60s were some sort of scary, beautiful explosion of sound.
All of a sudden, there were screaming girls, weeping and tearing their clothes off as they watched their teen idols perform. Black kids and white kids started listening to the same records—a tiny sliver of common ground for future generations to build upon as the battle for equality raged on. As the Vietnam War escalated and a nation tuned in, turned on and dropped out, the protest song became an important part of American life. In other words, the '60s produced some of the greatest records of all time, but beyond that, it's the decade taught us what music could—and should—truly be.
As with our previous decades lists, we polled our staff, interns and writers and whittled it down to our 60 favorite albums. However, we've barely scratched the surface; to avoid making this just a list of Beatles and Bob Dylan records, we've limited it to three albums per artist—which means some incredible works like Rubber Soul, The White Album and Bringing It All Back Home, while highly recommended by us, had to get bumped this time around. Be sure to sound off on your favorites in the comments section below.
60. Booker T. & the M.G.'s, Green Onions (1962)
In the summer of 1962, a 17-year-old organ player named Booker T. Jones was messing around at Stax, where he, guitarist Steve Cropper, upright bassist Lewie Steinberg and drummer Al Jackson Jr. served as session musicians. When Stax president Jim Stewart hit the "record" button and released the instrumental "Green Onions," one of the first multi-racial bands was born—as well as the studio's first #1 single. The full album Green Onions would set the template for that sweet Stax soul sound.—Josh Jackson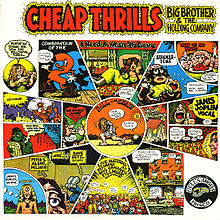 59. Big Brother and the Holding Company, Cheap Thrills (1968)
Capturing the spirit of San Francisco's musical and cultural shifts, Robert Crumb's iconic cover contributed almost as much to the album's success as singer Janis Joplin's iconic voice. Recorded and released during America's infamous spring and summer of 1968 (the murders of Martin Luther King Jr. and Robert Kennedy, Chicago's violent Democratic Convention, Vietnam's Tet Offensive), Joplin's rasp explosively melded with the band's psychedelic vibrations and often overlooked guitar prowess. Joplin had already wowed the Monterey Pop Festival with her performance of Big Mama Thornton's "Ball and Chain" a year earlier. A live version of that and cuts like "Piece of My Heart" would shoot Joplin into stardom and, sadly, martyrdom when she died just two years later of a heroin overdose.—Tim Basham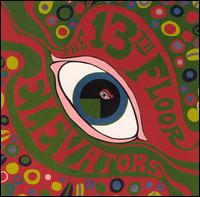 58. 13th Floor Elevators, The Psychedelic Sounds of the 13th Floor Elevators (1966)
It's hard to think of any one record that has influenced an entire genre as much as the 13th Floor Elevators' seminal debut influenced psych rock. Since its release in 1966, countless bands have tried to imitate the album's sound, and every psych-oriented group from The Jesus and Mary Chain to The Black Angels are in some way indebted to The Elevators and their visionary frontman Roky Erickson. Though they would continue to record and tour following the release of The Psychedelic Sounds…, nothing they did came remotely close to having the impact and ferocious psychedelic energy of their debut and its incendiary single and leadoff track, "You're Gonna Miss Me."—Ryan Bort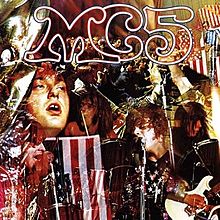 57. MC5, Kick Out the Jams (1969)
It might not have been until 1977 when punk rock became somewhat of a household name, but its foundation was set in 1969 with the Motor City Five's roaring arrival, Kick Out the Jams. The album was recorded live, appropriately enough at Detroit's Grande Ballroom, but as the band's later studio albums would prove, it was the only way to capture the restless amp-crankers. The band, who was also notoriously political with their association with the White Panther party, kicks the album off with a speech from crowd riler and "spiritual adviser" Brother J.C. Crawford. The album doesn't lose pace from there, launching into the jarring "Ramblin' Rose" before the unmistakable intro to the album's title track: "Kick out the jams, motherfucker!"—Tyler Kane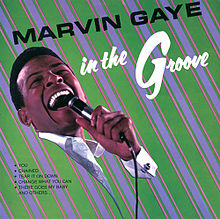 56. Marvin Gaye, I Heard It Through The Grapevine (1968)
Marvin Gaye—on the brink of his socially conscious breakthrough What's Going On—closed out the '60s with this collection that obviously sought new places. His '70s, more overtly soulful rhythm & blues was foreshadowed here by "Heard It Through the Grapevine," the steamy song of "finding out" that's become one of Motown's defining moments. Current Brill Building pop classics "There Goes My Baby" and "Some Kind of Wonderful" are balanced with emerging writers Ashford & Simpson and Stevie Wonder, whose "Tear It Down" and "Lovin' You Is Sweeter" suggest an increasing awareness and sexual grounding. Old-school soul feels good… and nobody does it like Marvin Gaye.—Holly Gleason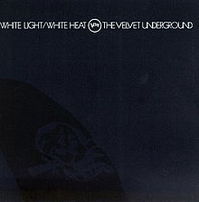 55. The Velvet Underground, White Light/White Heat (1968)
The Velvet Underground only released four albums (the post-Reed material is strictly for Willie Alexander completionists and the Doug Yule Defense Squad) and each one gets legitimate "best of all time" buzz from its partisans. My vote flops between the first two depending on my mood, but if we're judging solely on the primordial chaos and destruction inherent in the truest rock 'n' roll, White Light / White Heat is clearly number one. Rawer than the Stooges and almost as much of a "fuck you" as Metal Machine Music, the Velvets' second album drenched Lou Reed's grimy tales of chemicals and aberrant sex in torrents of noise and feedback, treading the line between songs and pure noise. From the most perfect guitar solo ever in "I Heard Her Call My Name" to the epic cultural touchstone of "Sister Ray", White Light / White Heat is every bit the equal of The Velvet Underground & Nico.—Garrett Martin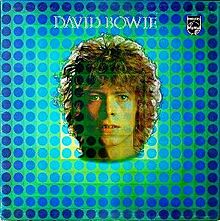 54. David Bowie, Space Oddity (1969)
David Bowie's 1969 album, Space Oddity, would be the record that transitioned him from his early music to the '70s Bowie who established the essence of glam rock. Bowie's folk-rock sound at this time provided a humble platform for his unmistakable vocals, and his commentary about the politics and climate of the era are apparent. Displaying his maturation as a musician and visionary, this album is a staple in the musical history of the '60s.—Nicole Oran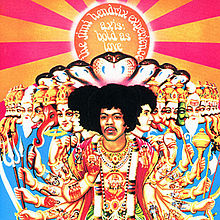 53. The Jimi Hendrix Experience, Axis: Bold as Love (1967)
On the heels of his stunning Are You Experienced?, the psychedelic guitarist of mind-bending talent returned with an album more grounded in his own writing. Still progressive and going where no other player would, he explored mystical, melodic turns on "Little Wing," "Castles Made of Sand" and the title track. Yes, the brazen full-tiltery of "Purple Haze" and "Foxy Lady" was acknowledged in "Up From The Skies," but this was a deeper journey from the inside out. If Experienced was a rock masterpiece, Axis was a cosmic player seeing how far the music—grounded in soul, tethered with progressive jazz—could go.—Holly Gleason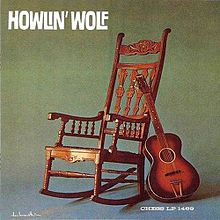 52. Howlin' Wolf, Howlin' Wolf (1962)
We all know the blues are sad, but sometimes they can be downright sexy, and on his 1962 self-titled effort (often referred to as the Rocking Chair Album because of its artwork) for Chess Records, Howlin' Wolf growls his way through some of Willie Dixon's naughtiest compositions, including "Spoonful" and "Back Door Man," as well as staples like "Wang Dang Doodle" and "Little Red Rooster."—Bonnie Stiernberg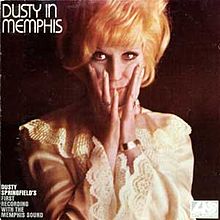 51. Dusty Springfield, Dusty in Memphis (1969)
For her 1969 magnum opus, the English soul queen hopped across the pond, recording in Memphis with producers Jerry Wexler, Tom Dowd and Arif Mardin and singing tracks penned by heavyweights like Randy Newman ("I Don't Want to Hear It Anymore" and "Just One Smile") and Carole King ("So Much Love" and "Don't Forget About Me"). The album's crown jewel, however, is the classic "Son of a Preacher Man"—a landmark moment for blue-eyed soul.—Bonnie Stiernberg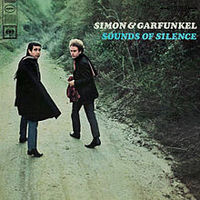 50. Simon & Garfunkel, Sounds of Silence (1966)
Sounds of Silence is not, by any means, a victory of melody or lyricism. There is very little complexity or lofty metaphor use at play here, but it's a winning album because despite the simplicity (sometimes overly so), the earnestness is impossible to ignore. It's easy to picture a field full of long-haired hippies smoking and swaying their limbs just to feel the basic joy in movement. It's all about basics here, but with unexpected textural twists: happy strumming guitar melodies and gorgeous harmonies juxtaposed with sad-bastard, forget-it-all lyrics. That's what turns an otherwise run-of-the-mill folk album into a classic.—Patty Miranda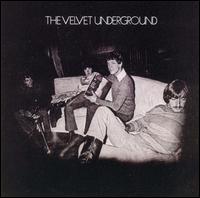 49. The Velvet Underground, The Velvet Underground (1969)
The Velvet Underground's third effort is their first to feature Doug Yule. In addition to playing bass, Yule handles lead vocals on "Candy Says," the album's opening ode to Candy Darling (who would later famously become a subject of Lou Reed's "Walk on the Wild Side"). The album marks a departure for the art rockers as they began to shift from their experimental Warhol years into calmer, mellower—but no less outstanding—sonic territory.—Bonnie Stiernberg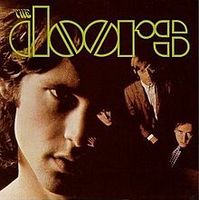 48. The Doors, The Doors (1967)
The Doors' 1967 self-titled debut catapulted the Los Angeles four-piece from house band at the Whiskey A Go-Go into the national spotlight. Though their rapid ascension can be attributed to the success of singles "Light My Fire" and "Break On Through (To The Other Side)," the album is full of gems from start to finish, culminating with "The End," a chilling 11-minute, 43-second Oedipal examination that was as much a performance piece as it was a song. Morrison and The Doors would grow beards and foray into more blues-based material in the '70s, but The Doors will always be the album they are most remembered for.—Ryan Bort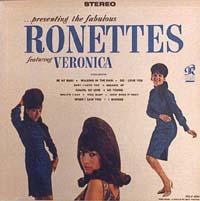 47. The Ronettes, Presenting the Fabulous Ronettes Featuring Veronica (1964)
Writing for Esquire a decade ago, Scott Raab called The Ronettes' "Be My Baby" "the pure love-burst chamber of a young heart torn and twisted." Why stop there? A decade later, the song has taken on prophetic new meaning; without it, it's impossible to imagine Best Coast or Vivian Girls. But the beauty of The Ronettes is that they exist out of time, untarnished by a bloody-handed history that dates back to the early '70s, when Ronnie Spector divorced psychotic husband/producer Phil. Heard on its own merits, Presenting the Fabulous Ronettes Featuring Veronica is a wonder of transmogrified, dreamy R&B. Singing in three-part harmony, these big-haired gals proved that serenading is a team sport.—MT Richards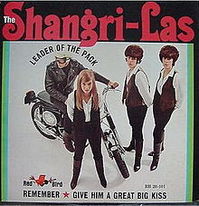 46. The Shangri-Las, Leader of the Pack (1965)
Leader of the Pack never performed as well on the charts as the singles it spawned. But its titular song stands today as an immortal girl-group pop hit, a nuanced juxtaposition of little-girl sweetness and adult tragedy. An archetypal "splatter platter," "Leader of The Pack" was just one of many teenage tragedy sides the Shangri-Las would cut, making them something of icons in macabre sub-genre. It's important to remember that early rock 'n' roll was perceived as kid stuff, a new sound marketed specifically at the newly defined "teen-ager" demographic. The vocal quartet of Mary and Betty Weiss and Marge and Mary Anne Ganser imbued the lush, saccharine girl-group sound with a creeping darkness. Turns out there's something lasting in that mix. Blondie covered their "Out In The Streets" early in their career. Garage god Greg Cartwright, of Reigning Sound and The Oblivians, backed Mary Weiss on her 2007 comeback album Dangerous Game. The Dum Dum Girls' Spector-pop revision even nods to the Shangri-Las' "The Dum Dum Ditty" in its very name. Over the past four decades, pop has alternately embraced the melodrama and immediacy of adolescent emotions and reacted against it, trying to validate rock 'n' roll as serious art. The Shangri-Las managed to do both.—Bryan C. Reed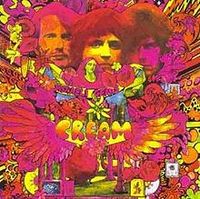 45. Cream, Disraeli Gears (1967)
One of the first supergroups, Cream—composed of Jack Bruce, Ginger Baker and Eric Clapton—moved from blues to psychedelic rock with their second album Disraeli Gears, even though the blues of Albert King and Robert Johnson can still be felt under the wah-wah pedal. Cream delivers a distinctly late-'60s psych sound on Disraeli Gears, as seen in songs like "Sunshine of Your Love," yet they went on to become influential in the forming of metal, prog and jam bands. It took Disraeli Gears 26 years to go platinum in the U.S., but that only goes to prove the importance it continues to have over the decades.—Ross Bonaime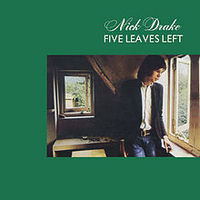 44. Nick Drake, Five Leaves Left (1969)
Nick Drake was only 21 when he released his debut album Five Leaves Left. Two albums and five years later, Drake had passed on, leaving the world absent of his melancholy lyrics and unique voice. While Drake only needed a guitar to have an impact, Five Leaves Left gives him a string arrangement on many tracks, like "Way to Blue" and "Day is Done," making his songs transcendent. Drake wasn't here for long, but Five Leaves Left shows the beginning of a short career filled with music that is astoundingly gorgeous.—Ross Bonaime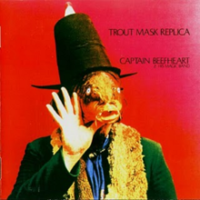 43. Captain Beefheart, Trout Mask Replica (1969)
Not only the most challenging and polarizing album on this list, but quite possibly ever recorded, Captain Beefheart and his Magic Band's 1969 relic, Trout Mask Replica, still remains ahead of its time over four decades after its initial release. But, speaking from personal experience, it's an album that will likely break you down and bitch-slap you repeatedly before it blows your mind. Holed up in the studio with producer/longtime buddy Frank Zappa and his gang of musical freaks, Beefheart and company recorded a batshit-crazy 28-track behemoth—one which sprawls from free-jazz noise to bluesy wailing to hypnotic avant-garde doodling, with Beefheart obtrusively moaning his acid-hippie poetry (occasionally in time) over the whole sprawling mess. The first time you hear it, you're likely disgusted, grasping for dear life to Bill Harkleroad and Jeff Cotton's wild slide-guitar lines, squeezing out every ounce of rhythm from John French's cacophonous drum kit. But after three or four listens, the insanity starts to click, and before you know it, your notions of pop music have been irrevocably altered, for better or worse (but probably better).—Ryan Reed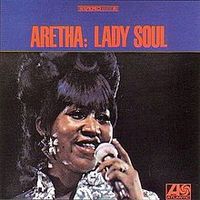 42. Aretha Franklin, Lady Soul (1968)
All of Lady Soul is brilliant, from the girl-power sing-along of "Chain of Fools" to her outshining Carole King (sorry, everyone, but come on now) on "(You Make Me Feel) Like A Natural Woman" to the soaring groove of "Since You've Been Gone (Sweet Sweet Baby)," but to understand the true power of the album, and perhaps Aretha Franklin as a singer in general, it's all in the closing track. "Ain't No Way," her plea for intimacy from the man she loves, backed by piano and a smoldering sax riff, is stunning—at times gentle, at times frustrated, into the unforgettable outro. She makes it honest. It feels like a love song. Love songs don't always feel that way these days, and this isn't anyone's fault, but it takes a singer with the dynamism and grace of an Aretha to remind us that love is powerful and a good love song is supposed to make you feel that same ache. If "Ain't No Way" were a person, it would be that person you want to just slow-dance with in your living room at four in the morning and drape your arm around as you both fall asleep. I'm not even mad a whole generation of music listeners probably only know the song because Amber Riley sang it on Glee. Just so long as they know.—Lindsay Eanet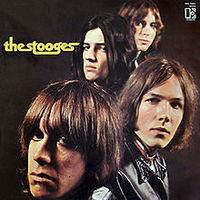 41. The Stooges, The Stooges (1969)
Although the cards weren't necessarily stacked in their favor (their own label, Elektra, didn't necessarily believe in them), the only thing that was quiet about The Stooges' 1969 debut was its impact on the Billboard Charts. The band's self-titled effort introduced the spastic, howling Iggy Pop behind a studio-tamed backing band. Although the album doesn't quite capture the band's bombastic live show, it does showcase their unique (and oddly meticulous) take on songwriting, best showcased in the sludgy "I Wanna Be Your Dog."—Tyler Kane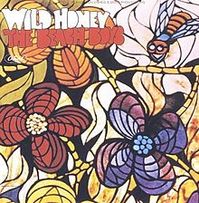 40. The Beach Boys, Wild Honey (1967)
Brian Wilson slacked his reigns on Beach Boys' Wild Honey's recording process, thus lending to the more natural, flowing feel of the pop record. Heavy on theremin and teenage romanticism, it's surprising Honey wasn't packed with radio hits. It's more of a quiet, unpretentious gem, less slathered in sunscreen than previous releases, more soaked in its namesake.—Beca Grimm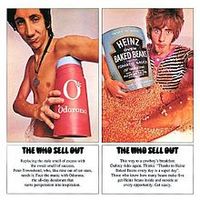 39. The Who, The Who Sell Out (1967)
This 1967 concept album challenged the idea of rock 'n' roll converging with commercial success and profit. It displayed the undeniable ironic personality of the band, but most of all contributed a solid collection into the iconic band's repertoire. The record stands out particularly for featuring vocals from not only lead singer Roger Daltrey, but also John Entwistle and Pete Townshend. The message and music of The Who Sell Out is no less relevant today.—Nicole Oran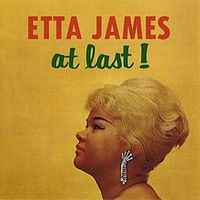 38. Etta James, At Last! (1961)
Etta James was one of those rare singers who absolutely defied genre. Soul, blues, jazz, pop—put it in front of her, and she could sing it, breaking your heart on one track by sounding gritty, raw and broken before putting a big, stupid grin on your face on the next song with vocals that were smooth and pristine. Nowhere is that more apparent than on her 1961 full-length debut, At Last!. Some of the tracks are the absolute essence of heartbreak; the vocals on "A Sunday Kind of Love" are so silky smooth that it's easy to get caught up slow-dancing to it and overlook the fact that it's actually a sad track. James can't seem to find the kind of love she's singing so beautifully about, and she's "on a road that leads to nowhere," but she sounds excellent along the way. On "All I Could Do Was Cry," Etta kicks herself for sitting idly by and watching her love walk down the aisle with someone else. As the background vocals almost tease her with echoes of "cry, cry, cry," she absolutely wails, heartbroken and perhaps a little angry at herself over what might have been. It's not all gloom and doom though. With "At Last," she delivers arguably one of the most iconic songs of all time, and her performance embodies joy, romance and triumph. It's like listening to a smile, and no matter how many cheesy romantic comedies it soundtracks, that never gets old.—Bonnie Stiernberg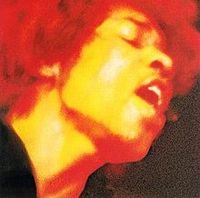 37. The Jimi Hendrix Experience, Electric Ladyland (1968)
If any student of modern guitar hasn't worn out a copy of Jimi Hendrix's classic Electric Ladyland, they're not treating their education with respect. From the sonic experiments featured on opener "…And the Gods Made Love" to the lazy, impressive guitar fills on "Have You Ever Been (To Electric Ladyland)" to the wah-wah soaked intro of closer "Voodoo Child (Slight Return)," Hendrix solidified the handbook for how the instrument should be played. The album would be the last for Hendrix's The Jimi Hendrix Experience before starting Band of Gypsys.—Tyler Kane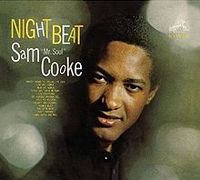 36. Sam Cooke, Night Beat (1963)
Sam Cooke died an embattled icon. The man's specter loomed so large over the Civil Rights movement that it took a gunshot to the chest to prove he was mortal. And yet Night Beat was more a footnote than a chart-busting opus: it's far slighter in nature than Ain't That Good News, the album that promised "A Change Is Gonna Come." But peel away the pomp and circumstance and you'll hear Night Beat for what it is—an airtight pop record, sold with a sincerity that makes time for the lordly gospel of "Nobody Knows the Trouble I've Seen," but lets arch humor creep in on "Get Yourself Another Fool."—MT Richards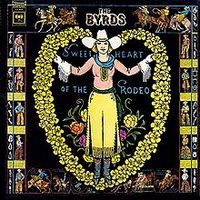 35. The Byrds, Sweetheart of the Rodeo (1968)
Considered the definitive moment when hippie rock met country, Sweetheart of the Rodeo marked Chris Hillman's buddy Gram Parsons joining the band that defined folk-rock with "Turn! Turn! Turn!" and Dylan's "Mr. Tambourine Man." Suddenly aligned with a hardcore right-wing genre, stereotypes were shattered—not with Clarence White's electric guitar, but pools of Jay Dee Maness and Lloyd Green's plangent steel. Songs from bluegrass stalwarts The Louvin Brothers ("The Christian Life"), hard folkie Woody Guthrie ("Pretty Boy Floyd") and emerging superstar Merle Haggard ("Life in Prison") sat comfortably beside Dylan ("You Ain't Goin' Nowhere") and Tom Hardin ("You've Got A Reputation") as simpatico companions, making the synthesis seamless. Parsons' enduring "Hickory Wind," a wistful song of time spent growing up, embodies what's to come, stands out along with his "100 Years From Now." Considered a failure when it was released, the visionary adaptation of country & western with California rock and pop paved the way for The Eagles, Linda Ronstadt, Poco and Emmylou Harris.—Holly Gleason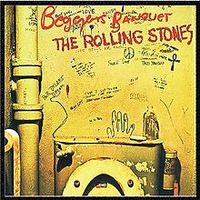 34. The Rolling Stones, Beggars Banquet (1968)
While many of their contemporaries were foraying into psychedelia, the Stones went in the opposite direction with 1968's Beggars Banquet, delving deeper into their roots to write one of their bluesiest records to date. The album marks the end of "early" Stones, and kicks off what is widely considered one of the best stretches in rock history, as the band released Beggars Banquet, Let It Bleed, Sticky Fingers and Exile on Main Street in a span of just four years. In other words, this was The Rolling Stones entering their prime. Choice cuts include "Sympathy for the Devil," "Street Fighting Man," "Jigsaw Puzzle" and "Salt of the Earth."—Ryan Bort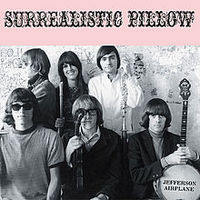 33. Jefferson Airplane, Surrealistic Pillow (1967)
While there remains some mystery surrounding Jerry Garcia of the Grateful Dead's involvement with Jefferson Airplane's folk-psychedelic classic Surrealistic Pillow, it's certain that the album remains a premier example of the concise blends of the bohemian 1960s. Spawning two major hits, the powerful "Somebody to Love" and the ever-trippy "White Rabbit," the album was a flagship for the counterculture movement filled with an influx of traditional pop and hallucinatory vibrations. Marty Balin and Grace Slick's harmonization remains one of the first important guy/gal pairings that has influenced countless bands through the decades.—Adam Vitcavage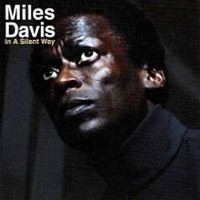 32. Miles Davis, In a Silent Way (1969)
Polarizing is just one word out of many (some much more colorful) that jazz enthusiasts would use to describe Miles Davis' 1969 foray into electric jazz, In A Silent Way. Though a far cry from his seminal Kind of Blue, it's still just as transportive: two different means to the same end. Davis has a way of using his solos like sentences to express a certain thought or feeling, and here, Davis' solos delineate a newness of vision that his previous material didn't. The social and political climate of the late 1960s had huge influences on many artists of the time, and Davis' takeaway was incorporating some more rock 'n' roll sounds while still staying true to his jazz roots, a line he expertly toes on In A Silent Way.—Patty Miranda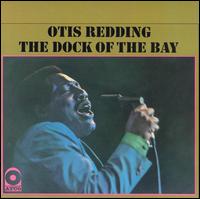 31. Otis Redding, The Dock of the Bay (1968)
What should have been a beautiful turning point in Otis Redding's career became a bittersweet ending when, two days after recording The Dock of the Bay's title track, Redding died in an unexplained plane crash. The song was more folksy Dylan than soul, and it was a glimpse of a more thoughtful, less formula-driven side of Redding, reflective of the sea change going on within him due to the political climate of the late '60s. The same youthful drive runs through most of the songs, especially evident on "Tramp," Redding's duet with Carla Thomas. Even the ballads never sacrifice energy for emotion. Of all Redding's posthumous releases, this one is the most revelatory of the direction his career could have taken.—Patty Miranda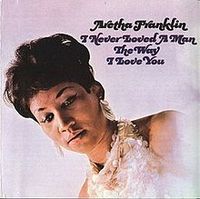 30. Aretha Franklin, I Never Loved A Man The Way I Love You (1967)
Her subsequent LP was titled Aretha Arrives, but it was actually this release that ushered the Queen of Soul into the mainstream. Along with now-classic hits like the title track, she delivered outstanding covers of songs that, on paper, shouldn't be touched, like "Drown in My Own Tears" and Sam Cooke's "A Change is Gonna Come"—and she more than did them justice. The strongest cover of all, of course, is her legendary take on Otis Redding's "Respect," which she truly made her own, turning it into perhaps the female empowerment anthem and wowing us with unparalleled vocals. Yes, this is the album where Aretha arrives.—Bonnie Stiernberg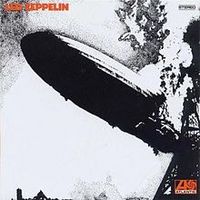 29. Led Zeppelin, Led Zeppelin (1969)
Led Zeppelin weren't exactly treading new ground when Jimmy Page formed the group in 1968, bringing them together to release their self-titled debut a year later. It would be years before the band finally stepped out of their borderline-derivative blues-meets-rock fusion. On Led Zeppelin, however, the group found themselves on the right side of that fine line, creating a refreshing take on the genre they heavily drew from while finding themselves as a supergroup worth taking seriously. Robert Plant, John Paul Jones, John Bonham and Page laid down the groundwork for a storied decade to come, with legendary originals ("Good Times Bad Times," "Dazed and Confused") and heavy covers ("You Shook Me," "I Can't Quit You Baby").—Max Blau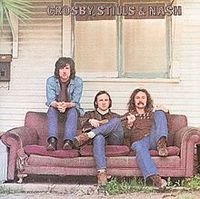 28. Crosby, Stills & Nash, Crosby Stills & Nash (1969)
The self-titled debut album from this supergroup made up of former members of The Byrds, Buffalo Springfield and The Hollies starts with the flooring and intricate harmonies on "Suite: Judy Blue Eyes" and doesn't let up. While their musicianship—blending the rootsy sounds of blues, jazz, country and folk—was undeniable, Crosby, Stills & Nash's legacy is also heavily politically vibrant. Later albums would include responses to police brutality during peaceful protests, but their involvement with activism stems from "Long Time Gone"—a response to the assassination of Robert F. Kennedy. The reflection of their bold viewpoints begins on this friendly pop-medley album that became a cornerstone and a launching point for many musicians' activism.— Adam Vitcavage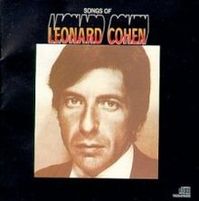 27. Leonard Cohen, Songs of Leonard Cohen (1967)
After finding it impossible to make a living north of the border, a young Leonard Cohen joined a long list of Canadian expatriates that included Joni Mitchell, Neil Young and Gordon Lightfoot who migrated to America during the mid-'60s in pursuit of a career in folk music. Unconvinced of his singing ability and with only a modest ambition to eke out a living as a songwriter in Nashville, it's safe to assume that few people who first heard Cohen's deep baritone voice intone his way through 'Suzanne," "Stranger Song" or "Sisters of Mercy" when Songs of Leonard Cohen first came out in 1967 could have predicted the Montreal singer's artistic longevity. The power of each of these songs has endured, and no matter how many classic anthems such as "Hallelujah" or "Dance Me To The End Of Love" that Cohen has written in the ensuing years, he's never sounded better than he does here.—Doug Heselgrave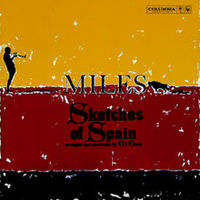 26. Miles Davis, Sketches of Spain (1960)
Evocative, meditative, wildly romantic and essential to the unspoken places of desire, Sketches is Miles Davis' most contemplative—and to some controversial— records of his career. Having worked with Gil Evans on the Birth of the Cool, as well as the orchestral Porgy & Bess and Miles Ahead, the pair came together for their most ambitious orchestral collaboration: an exploration of flamenco where Davis' trumpet sets tone and deepens emotional reservoirs over the five musical pieces. Following up Kind of Blue, Spain was a myriad of soundscapes—building from the almost classical "Concierto de Aranjuez (Adagio)" to the incandescent passion of "Solea," a woman's recounting of Christ's walk to crucifixion. Impacting from the core, with its shifting tension and release, rising epiphanies and startling solos, Sketches conjures feelings from deep, deep sources.—Holly Gleason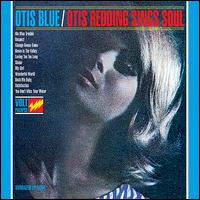 25. Otis Redding, Otis Blue (1965)
A common trope in talking about the music of the '60s, particularly rock 'n' roll, soul and R&B, is this idea of finding fame through covering and recontextualization (and, in some cases and camps, flat-out cultural theft). The Beatles began as a cover band; pretty much everyone from Stevie Wonder to Peter, Paul and Mary brought their own takes on "Blowin' In The Wind." Otis Redding's career was just emerging when, one weekend in July 1965, he recorded the better part of a mostly covers album called Otis Blue and made a slew of established blues and soul tunes by greats like Sam Cooke, The Temptations, The Rolling Stones and B.B. King feel fresh and urgent and otherworldly once again. Backed by an all-star cast including producer/keyboardist Isaac Hayes and the recently departed Donald "Duck" Dunn on bass, Redding recorded bold, electric reworkings of "(I Can't Get No) Satisfaction" and B.B. King's "Rock Me Baby," two of the most memorable tunes of his career ("Respect" and "Shake") and a version of "A Change Is Gonna Come" that—and this is probably heresy—may just be better than Cooke's original. If anyone asks you for a working definition of "soul," point them in the direction of this album.—Lindsay Eanet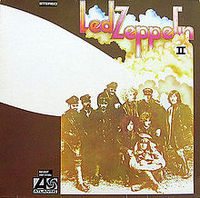 24. Led Zeppelin, Led Zeppelin II (1969)
Let's all pause for a second and reflect one of the most astounding facts in rock history: The first four Led Zeppelin albums were released over a period of three years. Led Zeppelin II is the pioneering quartet's most hastily assembled work, written and recorded largely on tour (occasionally the result of extended in-concert improvisation), laid down on the cheap with breakneck speed at various studios in both Britain and the U.S. The band's sophomore opus takes the psychedelic blues-rock template of their debut and amplifies it, cranking frontman Robert Plant's mystique and raw sexuality to 11. And the album never sounds like a patchwork, partly due to guitarist Jimmy Page's groundbreaking production, and also due to the band's well-rehearsed power and finesse. And for every voodoo-blues riff anthem like "Whole Lotta Love" and "Heartbreaker," there's a tasteful reinvention like the groovy, harmony-filled "What Is And What Should Never Be" or the folky-turned-heavy "Ramble On."—Ryan Reed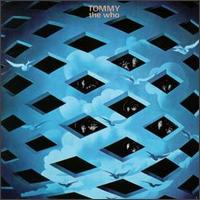 23. The Who, Tommy (1969)
On 1967's excellent The Who Sell Out, guitarist-composer Pete Townshend attempted his first "concept album," a fake radio broadcast which blended original acid-rock tracks with brief, silly commercial jingle interludes. The "concept," of course, was just cutesy fluff—nobody was likely prepared for the band's sprawling 1969 rock opera, Tommy, which (in slightly confusing fashion) chronicles the rise of a "deaf, dumb and blind," pinball-playing, child-abuse victim who finds fame and a (literal) cult following after being "cured" by a smashed mirror. Or something. While Tommy's borderline-silly narrative nearly ODs on hippie-fried Summer of Love excess, the music is simply majestic, from psych-pop gems like "Amazing Journey" and "The Acid Queen" to classic rock anthems like "I'm Free," "We're Not Gonna Take It," and the legendary "Pinball Wizard."—Ryan Reed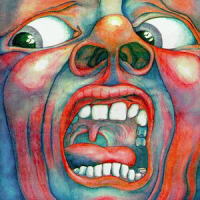 22. King Crimson, In the Court of the Crimson King (1969)
Although it's tried ever since, progressive music has never been as heavy-hitting as the opener of King Crimson's debut album, "21st Century Schizoid Man. The song, which was dressed up with over-distorted guitars, finger-flying note runs and radio-filtered hooks, brought a new focus to rock music by leaning on jazz and classical influence over the English love of blues music. The result was a highly influential album that will be referenced by progressive acts for years to come.—Tyler Kane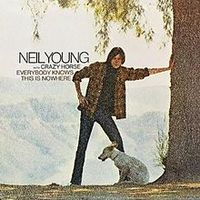 21. Neil Young, Everybody Knows This is Nowhere (1969)
After the commercial success of the singer/songwriterly Neil Young, the iconoclastic rocker tore down everything he'd built with the fractious Everybody Knows This Is Nowhere. Built on long jams, jarring guitars and a sense of looseness that bordered on sloppy, there were few records as thrilling as the churning build of the 9:27 "Down By The River" or the ebb and flow of the 10:06 "Cowgirl In The Sand." Crazy Horse was kerosene to Young's spark, and Danny Whitten (guitar), Ralph Molina (drums) and Billy Talbott (bass) created a churning foundation for the songwriter to work against. From the opening blasts of "Cinnamon Girl," it was obvious Young wanted to blaze; even on the more expected "The Losing End (When You're On)," there was a brio that spoke to this newfound raucousness.—Holly Gleason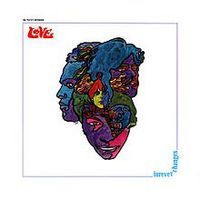 20. Love, Forever Changes (1967)
One of the best albums of the 1960s was by one of the decade's most difficult bands to Google. On Forever Changes, their psych-folk masterpiece, the beauty of Love was in the sonic details, from the lonesome mariachi horns on "Alone Again Or" to the cyclical strumming on "The Daily Planet" to Arthur Lee's voice soaring above it all, the cosmic poet, the prophet. It was Lee, as an African-American musician, defying racially-constructed expectations of what he was supposed to contribute to rock, who widened the psychedelic and folk-rock tents to include more people, more influences, more of everything good. Just this past week, Forever Changes was added to the Library of Congress' National Recording Registry, and it's about damn time.—Lindsay Eanet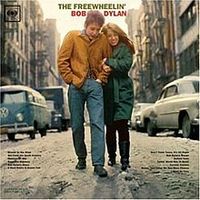 19. Bob Dylan, The Freewheelin' Bob Dylan (1963)
Bob Dylan's second album, Freewheelin' came out in 1963 right at the beginning of his career. Even though he's gone on to write literally thousands of great songs since then, nothing has ever surpassed the sincerity and passion the 21- year-old musician poured into every track on the record. With songs like "Blowin' in the Wind," "Girl From North Country," "Masters of War," and "Don't Think Twice, It's All Right" that are still in Dylan's set list nearly half a century later, 'Freewheelin' is an album whose music will outlive everyone who's reading this.—Doug Heselgrave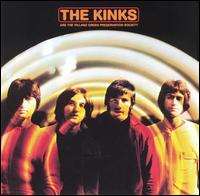 18. The Kinks, The Kinks Are The Village Green Preservation Society (1968)
1968's The Village Green Preservation Society is widely considered The Kinks' magnum opus, and with good reason. Though Ray Davies' utterly unique brand of nostalgic songwriting is markedly British, the songs on The Village Green Preservation Society couldn't have a more universal appeal, providing the perfect soundtrack to gazing into the wild blue yonder and contemplating lofty thoughts. As author Sherman Alexie recently Tweeted: "On the airplane, listening to The Kinks makes you feel okay about crazy turbulence." Containing classics such as "Big Sky," "Johnny Thunder" and "Animal Farm," it's a safe bet that Mr. Alexie had Village Green cued up on his iPod when he came this realization.—Ryan Bort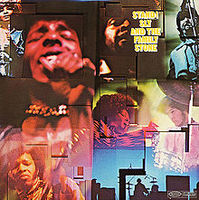 17. Sly & the Family Stone, Stand! (1969)
Years before Sly Stone's drug addiction and enigmatic persona fully materialized, he was changing the way people viewed soul and pop music from a musical, cultural and racial standpoint. Stand! catapulted Sly & the Family Stone into mainstream success, combining ample doses of lyrical consciousness and infectious pop songwriting into one cohesive record. Before transitioning into psych-soul pioneers on their subsequent record, There's A Riot Goin' On, the group achieved a near-perfect balance of both sides of their career—refining their earlier work ("Stand!," "Everyday People") while hinting at the experimentation to follow ("Don't Call Me Nigger, Whitey," "Sex Machine").—Max Blau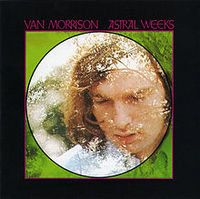 16. Van Morrison, Astral Weeks (1968)
The fact that Astral Weeks was only Van Morrison's second solo album, one arriving on the heels of his breakout and best-known single "Brown-Eyed Girl," made this record unpredictably brilliant. Combining elements of pop, jazz, folk and blues, the Irish singer/songwriter created an impressionistic collection of songs that greatly departed from his past work. More importantly, Morrison poured his entire heart—the good, the bad and the ugly—into these songs the way few would do before or after Astral Weeks. It's the kind of emotional outcry that can't be fully described, but is simply felt within moments of putting this record on. Between the exuberant seven opening minutes of "Astral Weeks" and the slow-and-steady fade of "Slim Slow Slider," Morrison invites listeners to feel the full range of human emotions through his vivid stream-of-consciousness approach.—Max Blau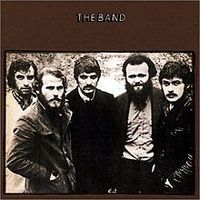 15. The Band, The Band (1969)
By the time The Band released their self-titled follow-up, they were fairly well-established and even had some detractors in the upper echelons of rock criticism. In one particularly notable instance, the Dean of rock critics, Robert Christgau, expected to hate The Band based on his dislike of Music From Big Pink, but went on to suggest it was better than Abbey Road. Nowadays, even and especially in the wake of the recent passing of Levon Helm, nothing about The Band's greatness shocks us, and for many fans, choosing between this album and Music From Big Pink is like choosing a favorite child. Here, the group showcases its knack for telling stories and, through lyrics and pure power, inspiring empathy in listeners, whether it be for the poor family farmer ("King Harvest (Has Surely Come)") or the enemy of enemies, the Confederate soldier ("The Night They Drove Old Dixie Down.").—Lindsay Eanet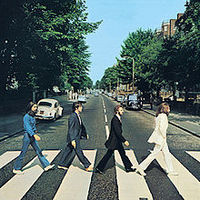 14. The Beatles, Abbey Road (1969)
It's the last thing the Fab Four ever recorded (though Let It Be would be released after the fact), but listen to Abbey Road and there isn't the slightest sonic indication that you're hearing The Beatles falling apart at the seams. Despite whatever band turmoil was going on during the recording sessions, it's arguably their most balanced record, with Lennon and McCartney each contributing songs in their distinct styles and George Harrison penning two of his finest tracks ("Here Comes The Sun" and the brilliant "Something"). Even Ringo has his moment in the sun with "Octopus' Garden" and contributes his only drum solo in the group's history on "The End." It's packed to the gills with classic tracks like "Come Together" and "Oh! Darling," but there's a wonderful cohesiveness to Abbey Road—it feels like a unit rather than merely a collection of strong tracks. Exhibit A: side two's epic, 16-minute medley, which blends together song fragments to create an album kicker greater than the sum of its parts.—Bonnie Stiernberg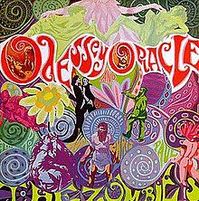 13. The Zombies, Odessey and Oracle (1968)
The Zombies may be one of the most revered groups to master pop melody. Odessey and Oracle is the Hope Diamond of their catalog. And holy Mellotron, Batman! This album is stuffed with the then-pioneering keyboard, aiding the overall blissed-out vibe. The record pushed British psychedelia into a new pretty pop territory with celebrated classics like "This Will Be Our Year" and—from a time before crooning "who's your daddy?" was all kinds of creepy—"Time of the Season." Shockingly, the record never made much of an impression in the band's homeland; however, the lasting impression left in the States still resounds in the most harmonic way.—Beca Grimm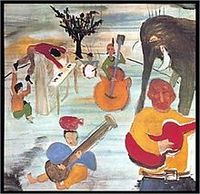 12. The Band, Music from Big Pink (1968)
The Band's debut album was one of those rare records that wowed just about everyone. Just a year after The Beatles pushed boundaries with Sgt. Pepper's Lonely Hearts Club Band, the traveling, backup band introduced roots and country back into rock 'n' roll. The structure of each song (and the entire album) does not emphasize one specific musician beyond their given role. Robbie Roberston's guitar shared time alongside Garth Hudson's organ work, each just as important as the other. Even the lead vocals alternate from song to song, not allowing any of the three voices (Richard Manuel, Rick Danko and Levon Helm) to have more claim over "the voice of the band." Musicians rarely find perfection, but The Band found it in Music from Big Pink.—Clint Alwahab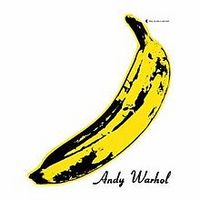 11. The Velvet Underground & Nico, The Velvet Underground & Nico (1967)
Listening to The Velvet Underground's The Velvet Underground & Nico is like playing eyewitness to a highway robbery. Lou Reed never wanted to share creative control with some moody German model, but Andy Warhol's almighty lasso led to Nico's inclusion regardless. The tension and new energy affected the sound for the better, making everything a little darker, druggier and weirder. Their art-punk scooped up massive doses of glam, goth and sludgy noise. To call this record groundbreaking should be a punishable understatement. It's the audio definition of "cool."—Beca Grimm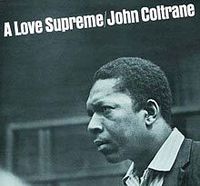 10. John Coltrane, A Love Supreme (1965)
Jazz has a supernatural presence when crafted correctly. Through all its agitation—the off-kilter drum fills, furious horn solos, and rolling bass lines—there's an underlying heartbeat centering the rhythm when it almost falters. Released in 1965, John Coltrane's A Love Supreme was certainly celestial. With its cascading percussion and pervasive wind instruments, Supreme felt like a humid summer day: there's the pleasant morning breeze that awakens you ("Part I: Acknowledgement") and the swanky afternoon strut down the block ("Part II: Resolution"). Then there's the tumultuous storm which cools the horizon ("Part IV: Psalm"). A Love Supreme was a shining example of cohesion, with Coltrane at the helm.—Marcus J. Moore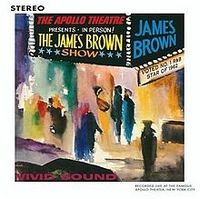 9. James Brown, Live at the Apollo (1963)
On October 24, 1962, James Brown recorded his performance at the Apollo Theater despite his record label's opposition. King Records didn't think that this kind of live recording, one without any new material, would sell well. Brown ended up fronting the recording costs—which not only went on to earn commercial success, but ultimately become one of the most essential live albums respective to an artist's catalog. At that time, he had developed a reputation as a transcendent showman, but it wasn't until this record that he, along with The Famous Flames, shared that energy with a wider audience. From slow, soul-stirring ballads like "Try Me" to the frenetic double-time of "Night Train," James Brown Live at The Apollo, 1962 captures the Godfather of Soul in all his glory.—Max Blau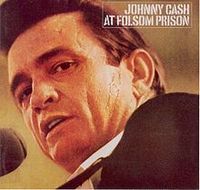 8. Johnny Cash, At Folsom Prison (1968)
The Man in Black was also no stranger to pinstripes as he'd been arrested twice in 1965—for smuggling Dexedrine capsules across the Mexican border and trespassing in Starkville, Miss., to pick flowers. But his interest in prisons dated back to 1953, when he saw Crane Wilbur's drama Inside the Walls of Folsom Prison. His 1955 hit "Folsom Prison Blues" resulted in invitations from inmates around the country to come play their prisons, something he did fairly regularly early in his career. But it wasn't until 1968, when drug abuse had led to career struggles that the singer approached Columbia Records with the idea for a live album from a penitentiary. He played two 24-song sets at Folsom with Carl Perkins, the Tennessee Three and his future wife June Carter, whittling the album down to 16 tracks. The venue is a perfect fit for a man who'd struggled with his own demons and could sing about them honestly without losing sight of his own redemption.—Josh Jackson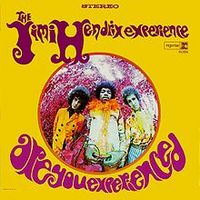 7. The Jimi Hendrix Experience, Are You Experienced? (1967)
As his all-too-brief recording career bloomed and wilted, sonic virtuoso Jimi Hendrix grew into his role as a recording studio visionary, helping change perceptions of what a rock song could sound like. He perfected his blend of psychedelic songwriting and wizard-like electric guitar flourishes on 1967's Axis: Bold as Love, but on Are You Experienced?, his debut album with The Experience (drummer Mitch Mitchell, bassist Noel Redding), he harnessed the sound of a raw, thrilling power trio at the peak of its power. "Foxy Lady" has one of the downright nastiest riffs ever recorded, and "Fire" is the most appropriately titled song in rock history.—Ryan Reed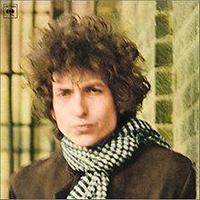 6. Bob Dylan, Blonde on Blonde (1966)
After going electric and releasing two records full of raving existentialism and subversive societal commentary in Bringing It All Back Home and Highway 61 Revisited, Dylan took a broader, more tender approach to his 1966 double album Blonde on Blonde. Though still rife with surreal imagery, the album tackles more love-centric themes with songs such as "Visions of Johanna," "I Want You" and "Absolutely Sweet Marie." This was also Dylan's first album recording with Robbie Robertson of The Band, and with John Wesley Harding and Nashville Skyline to follow, Blonde on Blonde would signal Dylan's transition into more laid-back, country-inspired material.—Ryan Bort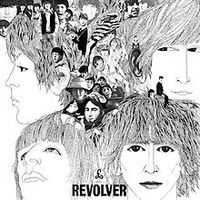 5. The Beatles, Revolver (1966)
Picking "the greatest" Beatles album is like a mother picking her favorite child: You know you really shouldn't, and saying "They're all equal" is an appropriate response, even if you secretly know the truth. The band's 1966 masterpiece, Revolver, is my secret favorite child—it's The Fab Four's most melodically beautiful album, and the headphone-worthy details drift by like soothing psychedelic clouds, even at its grittiest (the reversed guitars on George Harrison's biting "Taxman," Paul McCartney's mind-numbing bass runs on the underrated "And Your Bird Can Sing"). There's pure ear-candy fluff ("Yellow Submarine"), haunting balladry (McCartney's masterful "Eleanor Rigby"), and trailblazing experimentation (Lennon's droning, LSD binge "Tomorrow Never Knows"), and somehow it all hangs together perfectly—sort of like the greatest album ever made.—Ryan Reed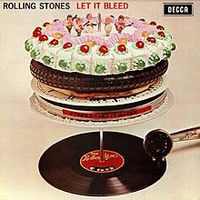 4. The Rolling Stones, Let It Bleed (1969)
The Rolling Stones released Let It Bleed on Dec. 5, 1969. One day later, one murder and three accidental deaths occurred at the Altamont Speedway Free Festival. While it's likely that the proximity of the two dates was coincidental, the end of the hippie era came right after The Rolling Stones released an album that spoke to the tumultuous times surrounding the present day. "Gimme Shelter" infamously opens their album, warning about the violence and crime lurking just around the bend. Keith Richards wrote some of his finest riffs on Let It Bleed, filling out their songs alongside Mick Jagger's darker lyrics on war, drugs and loneliness. Ultimately, as with many Stones albums, the tales of redemption and glimmers of hope reign supreme. Let It Bleed closes with "You Can't Always Get What You Want," wrapping up the last great album released in the '60s. In closing out a volatile decade, it offers reassurance and hope in the simplest of messages—complete with a celestial choir to bring it all on home.—Max Blau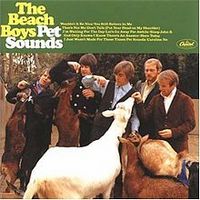 3. The Beach Boys, Pet Sounds (1966)
Up until 1966, it was hard to think of anything else than waves, surfboards and summer heat when referencing The Beach Boys. But all of that changed with the release of Pet Sounds, an initially unsuccessful album for the group that is now its most beloved. The album's recording started shortly after chief Beach Boys songwriter Brian Wilson—who battled with depression, anxiety and other mental issues while on tour with the group—left the road in 1965 to focus on studio recording. With this new studio-centered dedication, The Beach Boys' 11th album features not only some of the most beautiful, impressive arrangement of the 1960s, but of all time. Part of it was the spirit of creative one-upping between Wilson and The Beatles that started with the release of Rubber Soul, which Wilson countered with the lush, heartfelt 13-track Pet Sounds. Wilson paired with Tony Asher for most of the tracks, which include unforgettable classics like "Wouldn't It Be Nice," "I'm Waiting for the Day" and Paul McCartney's favorite track of all time, "God Only Knows."—Tyler Kane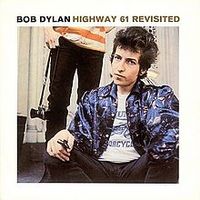 2. Bob Dylan, Highway 61 Revisited (1965)
Highway 61, much like the thoroughfare that stretches from Dylan's native Minnesota and follows the Mississippi down to New Orleans from which it takes its name, represents a certain musical journey. While Highway 61 is the route the delta blues took to travel north, Highway 61 is Bob Dylan's path to the stratosphere. It's the logical next step after Bringing It All Back Home, expanding upon the electric sounds he played with on that record. But—more importantly—it's Dylan in top form, perhaps the first time he truly successfully paired his unparalleled lyricism (see dynamite lines like "dropping a barbell, he points to the sky, saying 'the sun's not yellow, it's chicken'" off of "Tombstone Blues") with that rock 'n' roll music the kids were getting into. The result is some of ol' Robert Zimmerman's finest material, including the title track, "Desolation Row," "It Takes A Lot To Laugh, It Takes A Train to Cry," and of course, his masterpiece, "Like A Rolling Stone." So, "how does it feel"? Pretty damn good.—Bonnie Stiernberg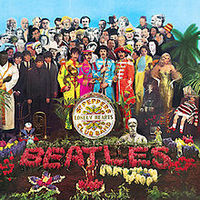 1. The Beatles, Sgt. Pepper's Lonely Hearts Club Band (1967)
In a decade defined by sweeping cultural paradigm shifts, The Beatles' music helped the world's youths make sense of the changing times around them. The Fab Four's golden years took place from approximately 1965-1969, during which they transformed themselves and continually progressed on the grandest of scales. As John Lennon, Paul McCartney, George Harrison and Ringo Starr went from delightful hand-holding mop-tops to psychedelic luminaries, they offered a way for the world to understand the complex and radical changing of the guard. While it could be said that The Rolling Stones were the purest rockers, The Beach Boys were the more innovative group or that Dylan was the lyrical visionary of his era, no other band had defined their generation like The Beatles. For all intents and purposes, the arguments made for 'the best album of the 1960's' and 'the greatest Beatles album' are one in the same. Cases could be made for Rubber Soul, Revolver, The Beatles (White Album) or Abbey Road to claim this spot. No record, however, quite encapsulates The Beatles and what they represented the way that Sgt. Pepper's Lonely Hearts Club Band does. Falling in the middle of their fruitful, mid-'60s run, The Beatles continued Revolver's experimental production techniques, sprinkled in lyrics that ranged from everyday life to drug usage, and combined genres including infectious pop, traditional Indian music and straightforward rock 'n' roll. Like the album's iconic artwork, the group's music offers a brilliant and spontaneous sonic hodgepodge, cohesively sewn together and perfectly soundtracking the ever-changing times of the 1960s.—Max Blau