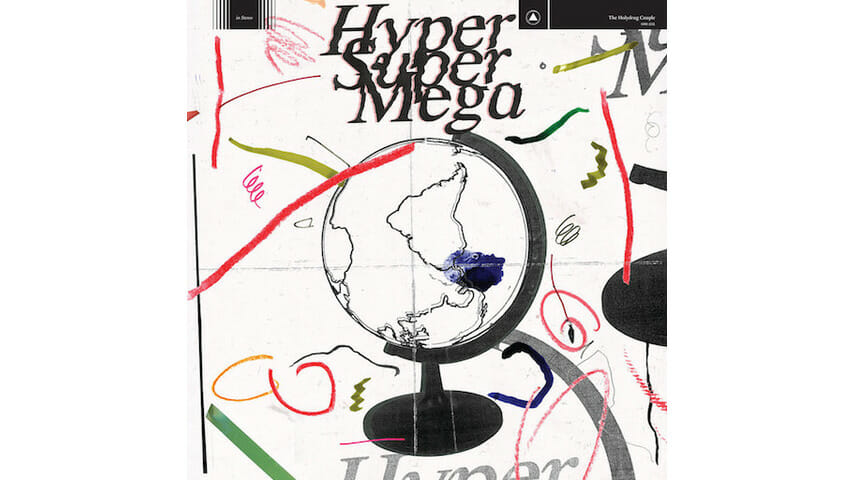 The new album by The Holydrug Couple, the decade-old musical project of Chilean musicians Ives Sepúlveda Minho and Manuel Parra, addresses the constant distractions of the world, whether they be technological, cultural or economical. According to a press release, the band was wandering with a sense of haphazardness, so instead they turned the loud world that caused their mental burnout into their inspiration.
Songs like "Waterfalls" and "I'll Only Say This" unite modern electro-pop with classic psych-pop and contain lyrics that point to a human race that's often void of any meaningful connection. On "I'll Only Say This," lead vocalist Sepúlveda laments a world that's addicted to technology ("Resting on a bed made of screens / Anywhere that you can find it") and full of self-important people that think they know everything.
The harmonious pop vocals of the title track are reminiscent of Jagwar Ma's Gabriel Winterfield, the twisting distortion and joyful, animated vocals of "Waterfalls" harken back to Primal Scream's Screamadelica, while the lush psych of "Chevalier" has rumblings of Innerspeaker era Tame Impala. The album's strongest chorus appears on "I'll Only Say This," which explodes with such beautiful, rhapsodic melodies and Sepúlveda's detectable vocal conviction.
The record's swirling layers of guitars, bass, vocals, percussion and synths are very dense, which works to both their advantage and disadvantage. The title track bursts with diverse, bright sounds, but "Ikebana Telephone Line" feels claustrophobic with its vocals overshadowed. As for the record's instrumental interludes, "Lucifer's Coat" charms with its clash of Medieval keys and electro beats, but the sci-fi flick vibe of "Western Shade" feels misplaced, as epic as it sounds.
The words that make up the album title point to both the album's vibrancy and dark underbelly. On one hand, those flashy words reflect the album's rapid paintball fire of colors and on the other hand, those words are indicative of the record's lyrics that reflect an exhaustion from uber capitalism and unrelenting sensory overload.
They might have used a lot of bells and whistles to get the distorted, feverish electronic-psych sound of Hyper Super Mega, but they manage to retain and evoke so much humanity—and perhaps that's this record's greatest strength. They don't use a wide palette of sounds and effects as a crutch—rather they use it as a vehicle for transcendence and as an high-spirited expression of society's rife conundrums.
Listen to The Holydrug Couple's 2015 Daytrotter session below: