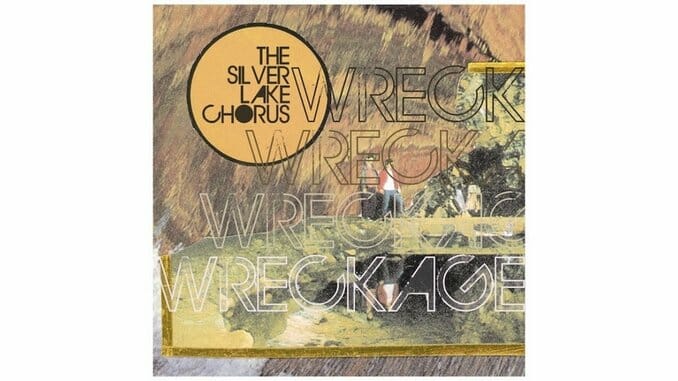 It seems that by default experimentation should be synonymous with indie music, as artists strive to find novel ways at approaching the sonic medium for listeners to enjoy. So it should seem as no surprise that it was only a matter of time before someone thought to arrange indie tunes into full choral arrangements to cast a new light onto previously released tracks. Such is the goal of The Silver Lake Chorus, a 25-piece ensemble choir that reworks indie music to great effect.
What TSLC does best is deliver the unexpected. Indie fans are always anxious to hear the next great thing, and TSLC have appeared to carve their way into a specific niche audience with a taste for the blending of classical choral techniques and creations from the minds of modern artists. With deeply rooted harmonies and varied voices, TSLC offers original songs that rightfully require more than one listen for the sole purpose of catching all they have to offer.
With Wreckage, TLSC offer a varied sampling of tracks that handily represent today's indie world, with songwriting duties being handled by the likes of Justin Vernon, A.C. Newman, Aimee Mann, Sia, The Bird and the Bee, Tegan and Sara and Of Montreal.
Highlights from the album include Justin Vernon's "From The Snow Tipped Hills" and A.C. Newman's "Wreckage," both of which slowly build to form wholly crafted tunes that feel large and cinematic. "From the Snow Tipped Hills" opens on a quiet note and remains a cappella throughout. However, the intricate layers of voices present make the absence of instrumentation welcomed. "Wreckage" highlights the ability of the group to blend into a unified whole, with several voices occupying the forefront of attention as the song progresses.
It is through the undeniable unity TSLC possesses that they earn their appeal. A clear absence of ego may be heard in the finished product, and the joyous amalgamation of such diverse voices make Wreckage worth multiple listens.