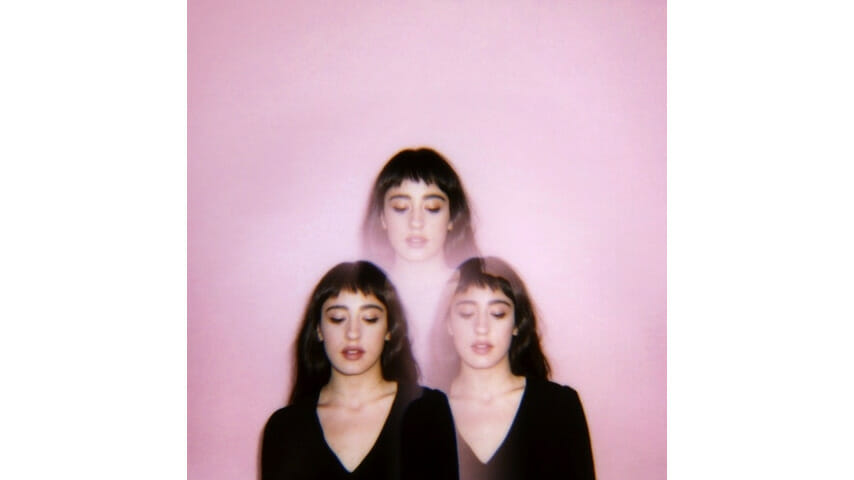 Brooklyn-based Detroit native Victoria Reed seriously impressed me with her debut release Chariot. With a Stevie Nicks knack for songwriting and a folksy pop sound, the album bleeds authenticity – something rare in an industry full of ghostwriters and autotune.
Reed cites the supernatural as a huge influence in her life; she chose to drop out of college after a well-timed tarot reading predicted The Death Card as her present, and The Chariot in her future. Of course, to gain some insight, I consulted my personal tarot expert, writer Gabriela Lorraine, on the matter. "The Chariot," she says, "is inspired movement and action forward; I like to think of the chariot as like your soul propelling you forward. Move towards what's in your highest favor, because you have it in you to really get it done right now." Okay cool brb – getting a tarot reading.
Of course, after the witchy vibes infiltrated my listening, I started to fall in total love with this girl. Though she's since ditched the tarot out of fear of drawing a card that makes her question her life all over again (makes sense, honestly), the sense of trust she places in the universe and her future is totally reflected in her music.
Reed's artistic range is highlighted on the album, going from a Mac Demarco-esque sulk on title track, "Chariot," to a smooth Joy Williams drone on "Moonsong." It seems that Reed is just an expert on capturing the bittersweet nature of love. "Peculiar Things" recalls the feeling of being truly understood by someone, to the point where they're the only thing that comforts you when you're "all tripped out on what happens when we die," while "Love You" is an old school Dylan-style confession of love.
The highlight of the album is the sweet, upbeat number, "Love Once Was Had" which bears a sweet melodic resemblance to the 2011 Death Cab for Cutie track, "Codes and Keys." Reed slides into the chorus as a nostalgic lover, wishingly crooning "and if you were all I had / well I would not be so sad." She touches on a Chris Martin style in this track, with her billowing melodies dreaming of wonderful days past and hopeful days future. The bouncing piano and cheery harmonies make this could-be-melancholy track something that could blissfully roll during the credits of an indie teen romance film.
Reed, at times, enters an Swiftian zone of country-inspired love songs, and I'm here for it. "All My Power" feels like it should flow right into the tracklist of Taylor Swift's Red – a beautiful homage to someone Reed longingly admires. "Because all my power / is given to you / and you're just perfect havin' / nothin' to do with it," she reminisces. The song is melodically gorgeous, combining electric guitar and piano with dreamy folk vocals singing "and when I get real low / well I might write a song for you." She then enters an earlier Swift style on the most country feeling of the tracks, "Nothing To Lose." Reed comments on the idea of taking a leap of faith, preaching "the only hope we've got is these bones that we're in" with a heavy stream of violins stringing along her steady harmony.
Reed's album, Chariot, is available today. I would also suggest you stalk your way to the official music video for "Make It Easy.". Keep your eyes on this girl, folks.