Listen To Waxahatchee's Acoustic Cover of Caroline Polachek's "So Hot You're Hurting My Feelings"
Photo by Molly Matalon
Music
News
Waxahatchee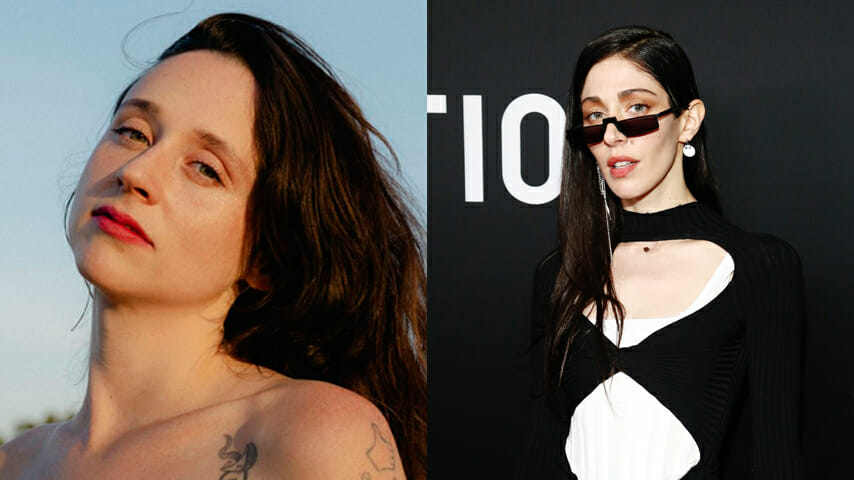 Katie Crutchfield has been one of our absolute favorites to watch live from the comfort of our beds on Instagram over the last few days. In her most recent live stream, featuring Kevin Morby, Crutchfield attempted to sing one of last year's absolute best pop songs, Caroline Polachek's "So Hot You're Hurting My Feelings." Polachek is known for her classically trained baroque voice (like, actually baroque), so we forgive Crutchfield for not quite making it through the whole song.
Luckily, she had recorded a version of it for a SiriusXM session, which they shared this morning. Crutchfield reinterprets Polachek's The Police-influenced '80s track as a pining folk song that wouldn't be remiss on an Emmylou Harris album. She draws out Polachek's punchy delivery into warm, cooing slurs, with the only percussion coming from taps on her guitar.
Crutchfield just put out her latest album, Saint Cloud, last Friday, which has already become a favorite. Caroline Polachek's debut solo album, Pang, came out last October. Polachek recently quarantined herself after suspecting she'd come down with COVID-19, struggling with it for over a week and documenting it through Twitter. Polachek has since recovered.
You can check out the cover below.