Watch the Moving Teaser Trailer for the Forthcoming Whitney Houston Documentary
Photo courtesy of The Estate of Whitney E. Houston
Music
News
Whitney Houston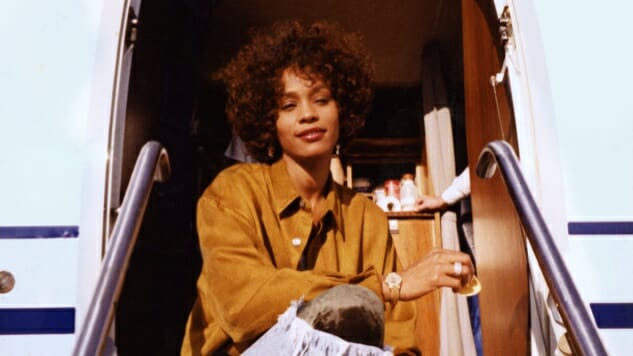 A new documentary surrounding the life of the incomparable Whitney Houston is coming to theaters this July. Whitney, directed by Oscar-winning filmmaker Kevin Macdonald (The Last King of Scotland), follows the life, career and tragic death of the illustrious singer, seen through the lens of those closest to her.
The teaser trailer for the forthcoming documentary, released on Friday, reveals the artist through never-before-seen footage of her home life. The preview features concert footage of the artist, as well as montage images of Houston's childhood and personal struggles. Houston's mother, Cissy (a talented singer in her own right), comes on to speak about the talent her daughter possessed at a very young age.
"You have three places to sing from: heart, mind, guts," Houston's mother says. "She learned them all."
The teaser also reveals a darker side to the artist, who died at the age of 48 due to drug-related circumstances. The trailer showcases the artist at her most intimate self as she reveals to the camera, "People think it's so damn easy. And it's not."
The documentary aims to paint an "unflinching portrait" of the artist by shedding new light on overlooked portions of Houston's life. The documentary interviews friends and family members who knew the artist on a personal level, including Houston's mother and her ex-husband Bobby Brown.
While past documentaries on the artist have been released, Whitney is the first documentary to be sanctioned by the Houston family estate. The film's director, Macdonald, spoke to Rolling Stone about what it took to make the movie and the process of working with Houston's family:
I approached Whitney's life like a mystery story; why did someone with so much raw talent and beauty self-destruct so publicly and painfully? I was lucky enough to have the support of Pat Houston and the Whitney Houston estate in this quest. They entrusted me with the 'keys to the vault' while giving me complete freedom to follow the story wherever it went. At heart, Whitney is an intimate family story that reveals a new side to a woman that even her most die-hard fans never knew.
Whitney will have its world premiere at the 2018 Cannes Film Festival (out of competition) before its theatrical release on July 6.
Watch the documentary's first teaser trailer below.