Exclusive: Jon Lajoie Shares New Wolfie's Just Fine Track "Save the World," off Forthcoming EP Perfection Nevada
Images courtesy of the artist
Music
News
Wolfie's Just Fine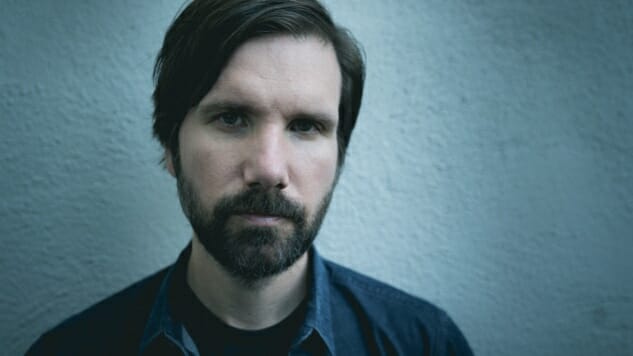 Jon Lajoie has gotten millions of laughs with his YouTube comedy songs like "Show Me Your Genitals," and as lovable stoner Taco on FX's The League. But he's since shifted gears and is now ready to save the world via his "terribly unfunny" music venture, Wolfie's Just Fine.
In May, the Canadian comic, actor and musician announced his second project as Wolfie's Just Fine, Perfection Nevada, out on June 22, and Paste can exclusively debut the forthcoming EP's opening track today, "Save the World."
Lajoie released his first album as Wolfie's Just Fine, I Remembered but Then I Forgot, in 2016. The 10-song album was the first time the singer-songwriter had gotten honest and vulnerable with his music and lyrics on a big stage.
"It was all fairly quick and I sort of needed to sort of vomit all that stuff out, to even get a sense of what kind of music that I wanted to make and from what my actual voice is in this world of doing things," he says.
Despite its Tremors-referencing title, Perfection Nevada takes Lajoie from a toe tip into the waters of serious music to a chest-deep wade. The second single from his six-song EP, "Save the World" wrestles with his strict Pentecostal upbringing and unconscious drive to redeem humanity.
"Save the World" features a haunting two-part harmony and bold, echoing instrumentation. The opening vocalizations are akin to church hymnals. Its chorus opens to Lajoie's falsetto and a big, open room of steady drum beats and string melodies.
Though "Save the World" is the first track on the EP, it was the last song that Lajoie had written. "I kind of walked away from that session going, 'There's something here and there's something pretty honest about it in the simplicity of those words, 'save the world,''" he says.
Perfection Nevada was produced by Bright Eyes multi-instrumentalist Mike Mogis. "I hate to say that we didn't really have to work hard," says Lajoie. "But it's one of those things where my demos were fairly developed and outlined, and I was like 'Alright, let's see what happens here.' It was just this beautiful collaboration … we had this two-man band for two and a half weeks and I miss it."
As for actually saving the world, who knows if it's possible. The idea of it, however, is something that Lajoie uses to motivate himself in his music.
Listen to "Save the World" exclusively via Paste below and further down, catch the video for "Break My Back," the lead single from Perfection Nevada. While you're at it, revisit our 2016 talk with Lajoie right here.