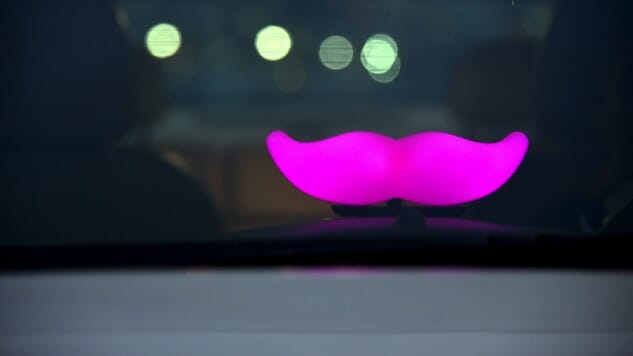 This story comes from Indiana, land of Vice President Mike Pence, where a Lyft driver kicked two men out of his car when they had the audacity to give each other a peck on the lips. According to the Indianapolis Star, the incident took place at Butler University, where two college students jumped in a Lyft for what started out as an ordinary ride. Then things turned, per The Star:
That is, until they kissed.
At a stoplight on the corner of Meridian and Westfield, around 5 p.m. on May 5, the driver ordered the gay college couple out of his car.
"We basically pecked, nothing out of the ordinary," said Martella, who's going into his sophomore year at Butler. "He looked in his rear view mirror. He was yelling. We were stunned. We didn't know the reason for it. He said, 'I'm going to end your ride. I can't have that in my car. I don't have that here.' … I was really upset. It was a big reaction for such a small display of affection between two guys."
Ben Martella and Alec Jansen complained, of course, and at first Lyft would only refund their money and say that they took "the appropriate and necessary actions." What these actions might be was unclear, and their vagueness came despite the fact that both Lyft and Uber have specific anti-discrimination policies designed to prevent this kind of thing. Finally, when the story went public and the media got involved, real action was taken:
Martella described his communication with the company as "very impersonal. It's all been half-way responses to the answer I was looking for."
After being contacted by IndyStar, a Lyft spokesperson issued a three-sentence statement saying the company has a "strict anti-discrimination policy" and that the driver was "deactivated." That means he is prevented from using the service, the spokesperson said.
Indiana has no statewide law protecting civil rights on the basis of sexual orientation, but Indianapolis does have a city ordinance that includes the category, and it applies to "public accommodations." There are some questions as to whether Lyft counts as a public accommodation, or whether the fact that the driver was an independent contractor complicates things. As of now, neither Martella or Jansen have pursued legal action.