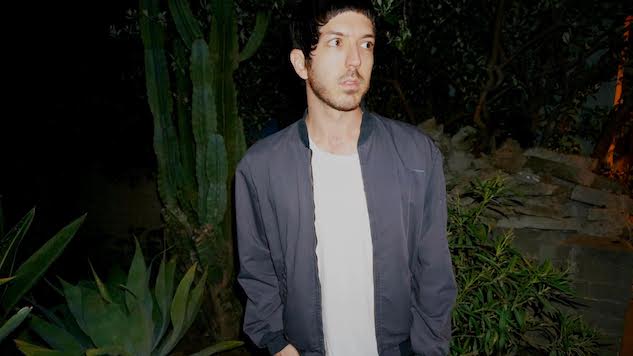 After leaving his Brooklyn-based pop duo Ex Cops, Brian Harding headed to upstate New York, where he wrote and recorded in a cottage in the woods of Tivoli. Then relocating to Los Angeles, Harding linked up with producer Andrew Miller (Dum Dum Girls), and Blond Ambition was born. As heard on new tracks like "Stupid Boy / Girl," Blond Ambition shows a new side of Harding. His light vocals are now combined with sounds inspired by 70s funk and reggae. Blond Ambition's debut LP, Slow All Over, will be out on May 19.
Paste spoke with Harding about biker shorts, style versus fashion and Trump as style inspiration.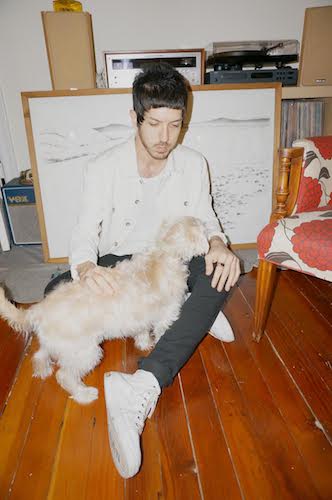 Paste: When did you first paying more attention to style or fashion?
Harding: Ever since I can remember. I religiously wore cowboy boots starting around two. By four, I was pretty much completely dressed like Michael Jackson.
Paste: Do you feel that you dress more for yourself or for others?
Harding: I mostly just try not to embarrass my parents.
Paste: Do you dress any differently on stage than you do in your day-to-day life?
Harding: Yes. Pavement is the only band I wanna see in shitty outfits. I love soundcheck clothes, but if I wear them for a show it feels like I've skipped five showers and am wearing grease rags. You wanna lift it up a little, but always keep it comfy. I like neat minimalism with a personal touch. I remember seeing Elliott Smith and he was dressed like any bartender but he had this insanely cool black leather wristband. It deified him for me at 19.
Paste: What is your biggest style inspiration?
Harding: Trump. The day he was elected I lost a lot of fucks I used to give. Nihilistic aesthetic decisions make more sense now.
Paste: In your opinion, what movie, TV show, music video, etc. had the best or most iconic style?
Harding: That's a tough one, but I just watched that Woody Allen movie Celebrity last night and everything looked really great. Oh, yeah, Romeo and Juliet… everything in that movie is totally perfect. I spent a semester trying to cop that Gucci (or was it Prada?) Hawaiian shirt on a Target budget. I didn't even know about vintage!
Paste: What's the biggest fashion mistake you've ever made?
Harding: Are you making fun of my biker shorts I wore everyday in the 4th grade?
Paste: In general, how do you approach the visuals that you use with your music, such as music videos or album art?
Harding: My subconscious has a rule book and it usually governs all decisions. Inner brand awareness would be a gross 2017 term for it. It's like when I DJ—all the music has to have this one kind of sound. I know it when I hear it. Album art or music videos or whatever is like that, too, and you can obsess and obsess and then you realize the coolest album cover is literally a banana.
Paste: Why do you think music and fashion are so intertwined?
Harding: They're both about altering your current reality and making you feel cooler than you really are. That is not to say achieving both those things is easy.
Paste: What's something you've never been bold enough to wear?
Harding: I mean, you're talking to a guy who wore backwards overalls in the 6th grade, so. I pretty much floss what I floss.
Paste: Why do you think fashion is important?
Harding: I don't. I think style is important. Anyone with money can experience fashion. You can't buy style.