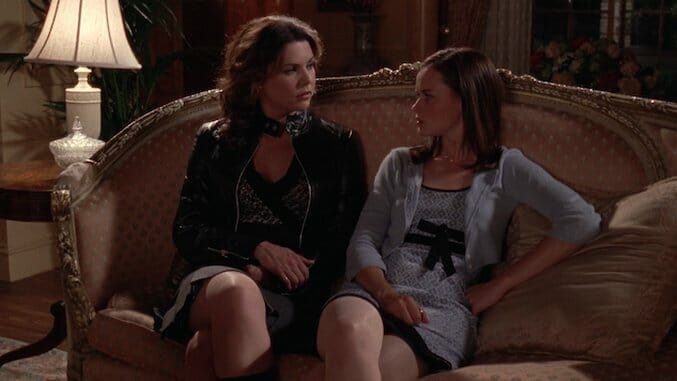 Thanks to the Netflix reboot, available November 25, Stars Hollow and its cast of characters have returned to the silver streaming screen. Running for seven seasons, Gilmore Girls, with Loreli and Rory at its center, defined the 2000s unpredictable and eclectic style. Dripping with East Coast sensibility, the show was known for its quick-witted repartee, whether at a Renaissance Fair themed wedding or down at the Dragonfly Inn.
While Loreli and Rory have the same name, their individual style characterized who they were as mother and daughter. Never one to shy from hot pink, leopard print and studs, Loreli dressed with a certain earth-mother, rock 'n' roller panache while Rory kept her look more classically inclined after years of donning the Chilton uniform.
With a huge cast and memorable cameos, featuring every favored Gilmore look was impossible. Who can forget Miss Patty's signature moo moos or Kirk's penchant for wrinkled hand-me-downs? Listed below are just a few of our favorite Luke's Diner-friendly duds.
1. Lady in Red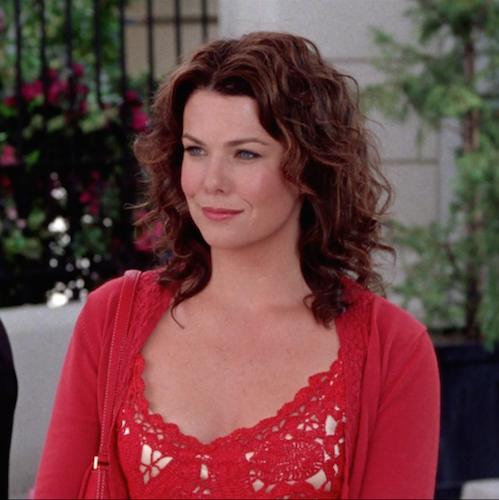 With piercing blue eyes and a mouth filled to the brim with sarcastic quips, Loreli is not one to fade into the background. At Rory's long-awaited high school graduation, a red dress stuns with lace cutouts and its bold hue.
Be a show-stopper at any event with the Love Triangle High Neck Pencil Dress via ASOS.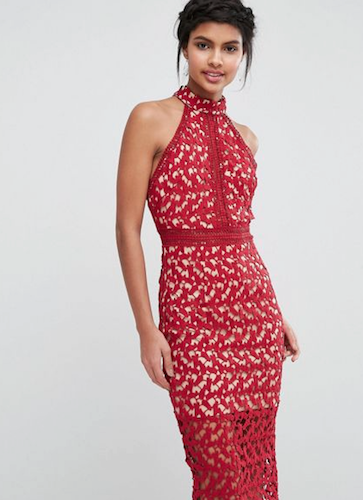 2. Fairy Princess Prom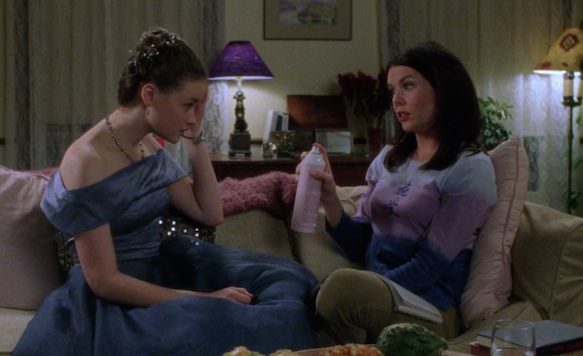 A nose buried in books does not negate attendance to a high school dance. Rory was a vision in blue and the sweet accessory atop her crown was perfectly affixed. The early 2000s were all about the ethereal vibe and with a swath of blush, Rory executed this style just so.
Be princess for a day with the Thistle Flower Crown via Free People.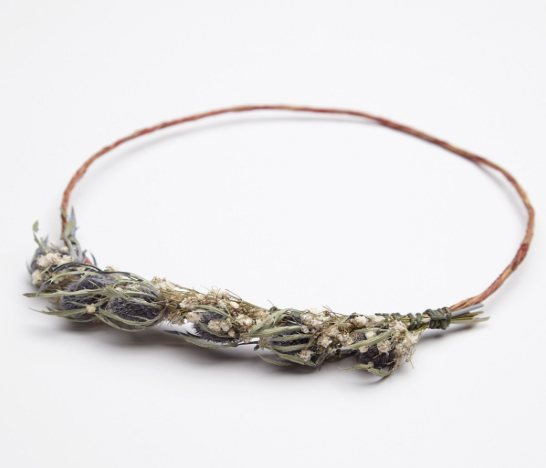 3. Prim & Proper Kim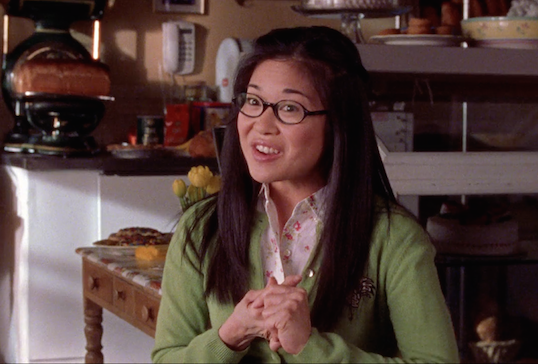 Lane Kim was the best friend anyone could ask for, and though she rocked the bookish nerd style on the outside, she was all punk princess on the inside. Her knack for ironed button downs and cardigans was prepster to the max and contrasted the rocker babe she kept under wraps.
Be ready to hit the books with this Pajama Shirt from J. Crew.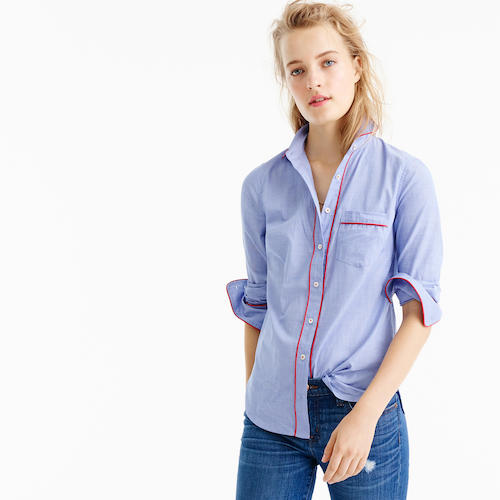 4. A Man and his Flannel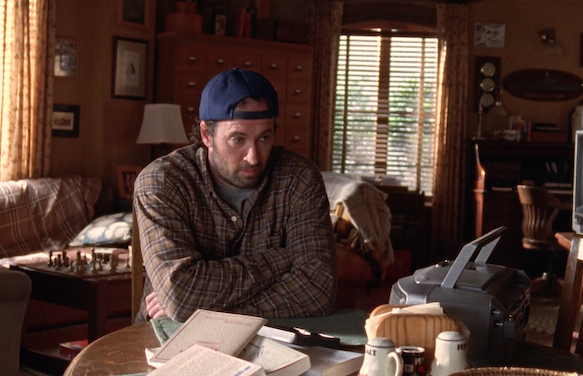 Before the term lumbersexual had merged into being, Luke Danes was it. His unofficial uniform from beginning to end was the worn-in plaid flannel, blue or black baseball cap and the occasional leather jacket. As consistent as his cup of joe, Luke and his flannel shirts are sure to be right where we left him.
Get the Luke look with one of Eddie's Favorite Flannel via Eddie Bauer.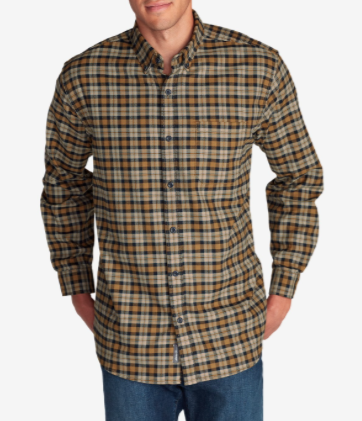 5. Power Blazer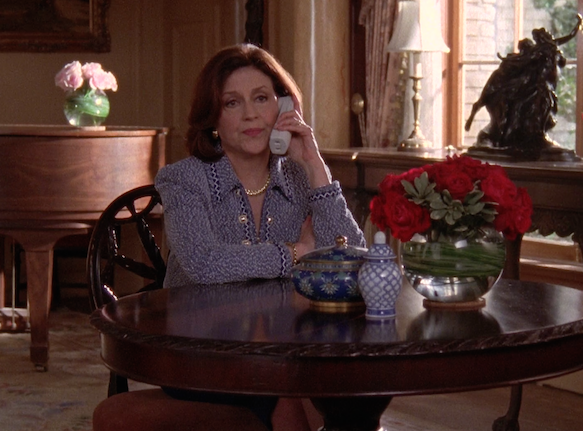 Not one to be crossed with, Emily Gilmore is upper echelon, high class personified. Never without a blazer or matching pantsuit, her hair perfectly coiffed and a cocktail in hand, the ultimate Matriarch only unraveled a few times during the course of the show and even in her disarray was as glamorous as ever in a silk robe à la Mrs. Robinson.
Be calm and collected for your next DAR meeting in the Bee's Sneeze Flower Brocade Tuxedo Blazer via Wolf & Badger.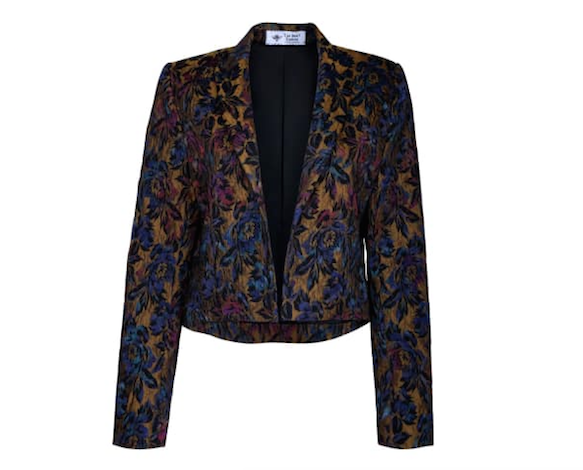 6. Little Black Cocktail Dress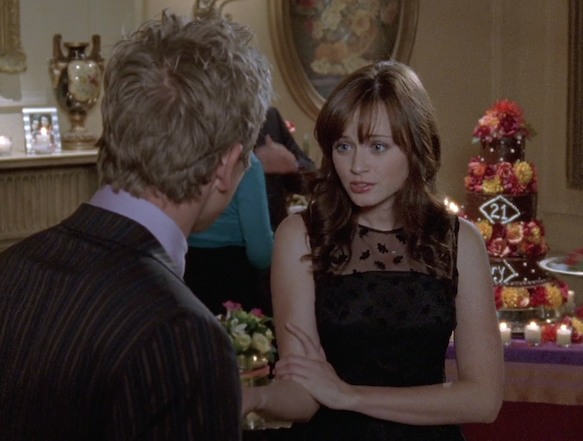 When at a party where your grandmother creates a signature cocktail named after you, the dress code clearly calls for a little black cocktail dress. With peekaboo lace and a swingy hemline, Rory gracefully eases into her 21st year and was quite the envy, even without Logan by her side.
Call it a coming out party in this Black Lace Collar Dress via Miss Selfridge.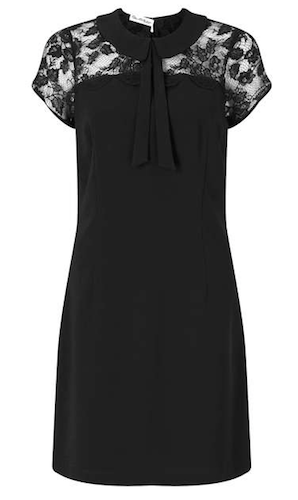 7. Shrug it Up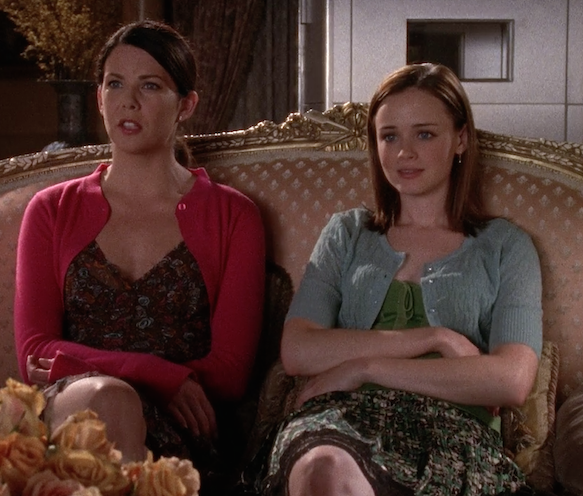 Similar to hankerchief tops and asymmetrical hemlines, the early 2000s had a love affair with the shrunken sweater, otherwise known as the shrug. With just enough fabric to cover your shoulders, the shrug while seemingly impractical was the perfect coverlet for those cap-sleeved tops and spaghetti string dresses.
Break out a blast from the past with this Ribbed Shrug Sweater Jacket via White House Black Market.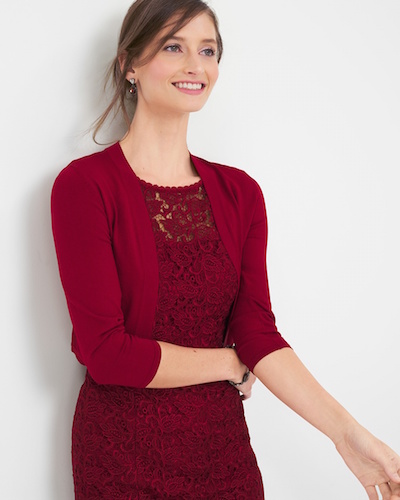 8. Shearling for Two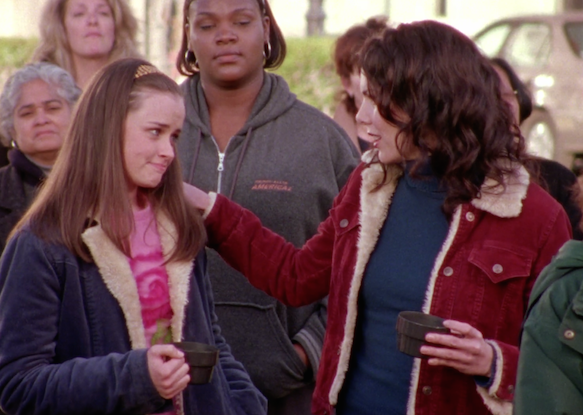 One item both Loreli and Rory could agree on were shearling-lined coats. Another perfectly 2000s wardrobe choice, shearling was in full effect and the perfect jacket to cozy up in during the Stars Hollow winter festivities and basket bidding contest: A-Tisket, A-Tasket.
A match made in heaven: warm up in the denim and shearling Leo Jacket via Paige Denim.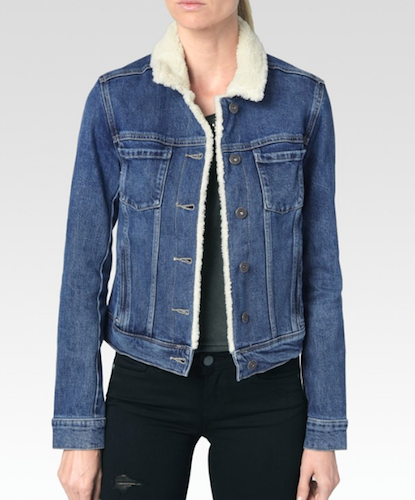 9. Collegiate Cardi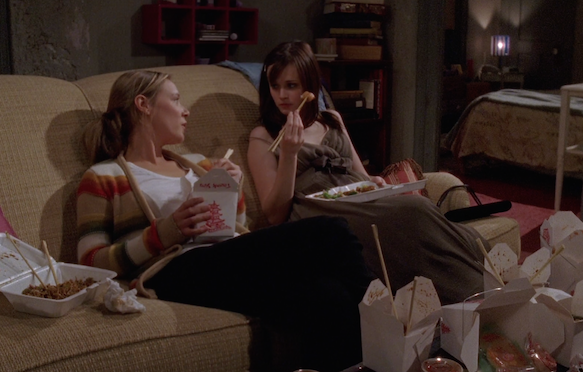 Practically the definition of frenemy, Paris ultimately turned out to be one of the good ones. With her bossy demeanor and know it all bluntness, Paris had a no nonsense style and we would expect nothing less from this alpha female in the making.
When the occasion calls for girl-night comfort and Chinese takeout, grab this Rainbow with the Flow Striped Cardigan via ModCloth.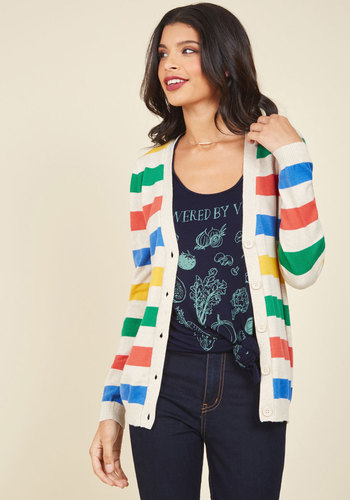 10. Patterns Galore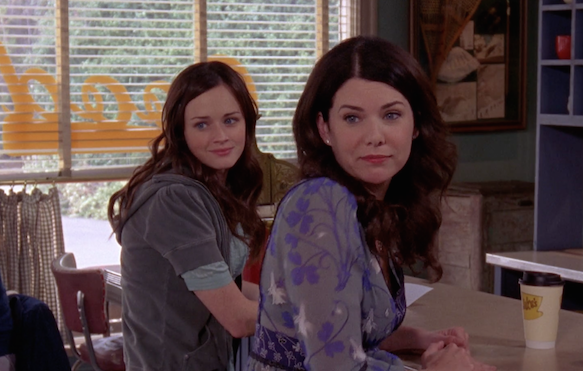 When looking back over the series, one style secret rises to the top. Loreli's proclivity for larger than life patterns as unique as her banter and charm truly mirror the inner workings of our favorite Gilmore. Add a bell sleeve, a pink lip and relaxed waves to truly channel the Loreli vibe.
Try a boho tunic to tap into Loreli's softer side like the Ecote Namirah Patterned Bell-Sleeved Tunic Top via Urban Outfitters.