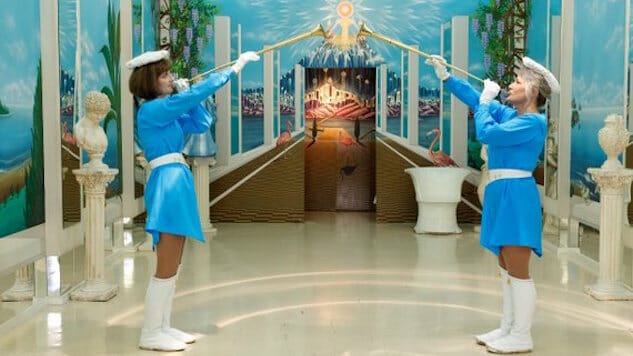 Communities and style go hand in hand, they always have. From varying neighborhoods in a single city to particular sports, clubs and music genres (especially music genres), style makes communities stand out, or fit in. Some communities, of course, are more focused on their style than others, and some rock it without even knowing it. That brings us to the best dressed cults. While we're sure they're more focused on their beliefs than their closets, their looks form a movement all their own. From the sparkling style of Unarius to the flower child vibes of The Source Family, these three cults bring it.
1. Unarius Academy of Science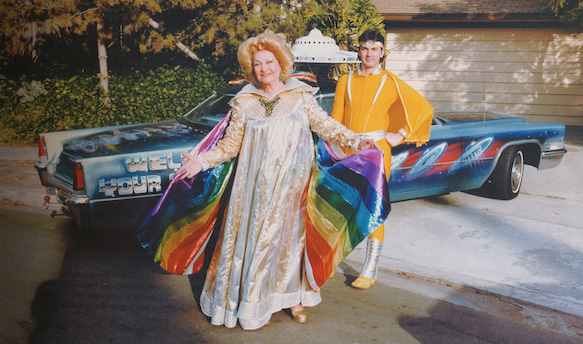 Photo via Unarius Academy of Science
When it comes to cults, Unarius archangel Ruth Norman, aka Uriel, absolutely takes the cake for best dressed. Essentially, Norman and her followers reside in sunny California and thrive on color instead of any type of harm. Your casual, zany UFO cult, Unarius members are simply waiting on their Space Brothers. And, since the mid-1950s, they've been doing so in style. Drenched in starburst colors and twinkling auras, think Star Trek fantasy meets Rainbow Bright princess. Norman's planetary-themed dresses, showstopping capes and diamond-encrusted crowns are certainly out of this world, but Unarius' style doesn't stop there. The group produces movies to relive their past lives, and these aren't lacking in that special sparkle either. Hoping for face paint and glitter? Yes, there's plenty of it.
2. The Source Family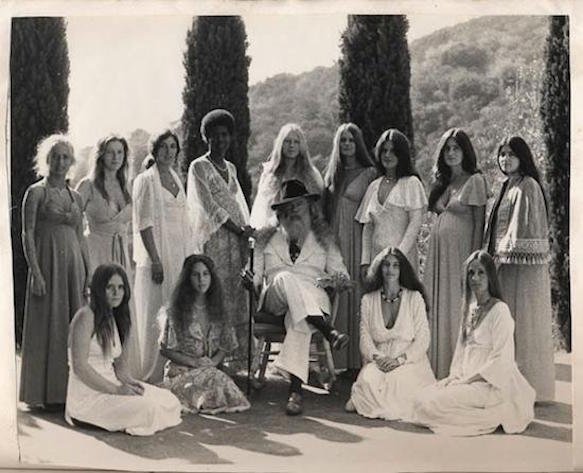 Photo via The Source Family
You can't talk about cult style without talking about The Source Family. Led by the majestic, bearded Father Yod, The Source Family was a damn fine looking "spiritual collective" that lived communally in LA, made music and owned vegetarian restaurants. Like, yeah, we probably would've joined, especially because of their killer style. The epitome of the flower child, The Source Family were pros when it came to free flowing fabrics and all shades of white. Long dresses, equally as long hair and a whole lot of ruffles, The Source Family embodied '70s style utopia.
3. The Process Church of the Final Judgment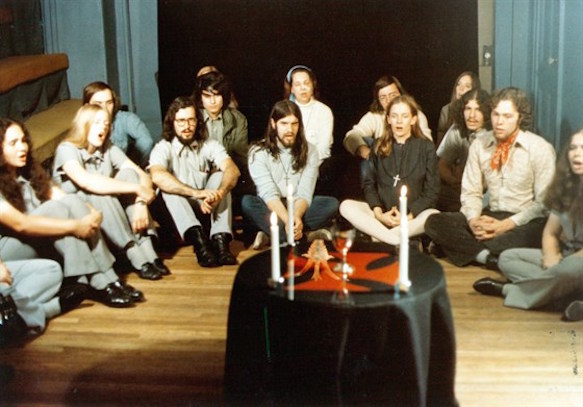 Photo via The Process Church of the Final Judgement
Shifting from acoustic lullabies to, eh, darker vibes, The Process Church of the Final Judgment brought punk rock style to the cult realm. Open any of their closets, and you're sure to expect a perfect plethora of black and red. Similarly to their style counterparts, The Source Family, The Process Church of the Final Judgement flourished in the 1960s and 70s and had developed as a splinter group of Scientology. Let's not forget they're originally headquartered in London, explaining that English style similar to The Clash and Sex Pistols. In their shoulder-length hair and witchy capes, The Process Church of the Final Judgement most definitely makes the top three, in all their groovy button ups and trousers.