Thanksgiving is a time for just that, giving thanks. It's also where we enjoy family, friends, football and lots of food. If you're concerned about what to wear, since we all go back for seconds, thirds and fourths, we have come up with a guide for the most stylish Thanksgiving pants (extra space included).
Thanksgiving pants are actually a thing, they even have their own definition in Urban Dictionary and should be added into our fashion definition rolodex. So in anticipation of a full day of eating, get styled with one of our picks below. No one needs to know our secret weapon!
1. Paper Bag Waist Pant/Skirt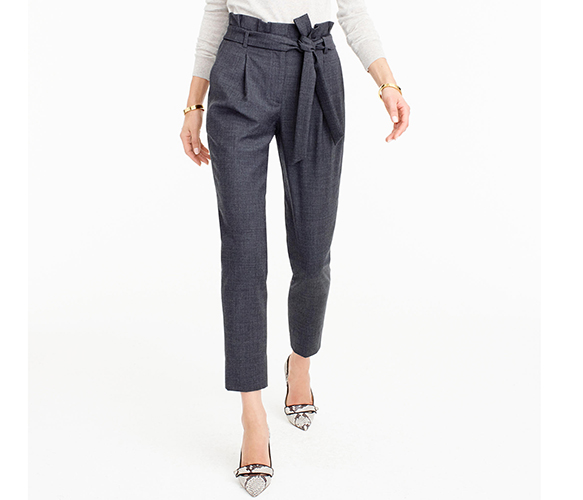 Photo via J. Crew
These pants are perfect for making simple yet major adjustments. You can tie and untie as you please, allowing for as much breathing room as needed. Or go for the paper bag waist skirt that has a forgiving waistband and will hide just about everything without having to make any adjustments at all.
2. Pajama Trouser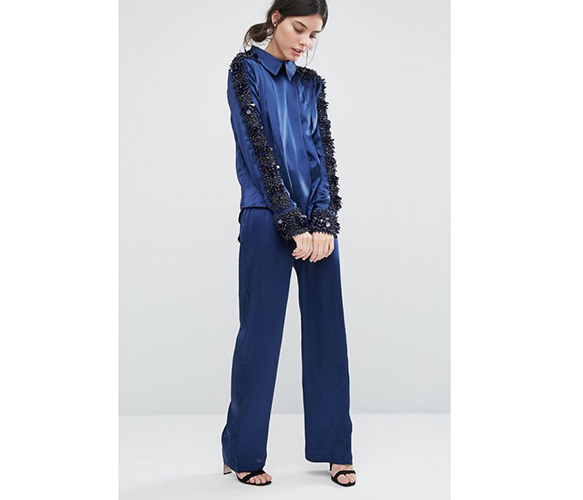 Photo via ASOS
Did you ever think you could show up to a holiday dinner and feel as comfortable as you do in your bed? These pajama bottoms have an elastic waistband and roomy legs, and the silky fabric can be dressed up or down. You'll be wondering why you haven't worn these "as cozy as you sleep" pants before.
3. Jumpsuit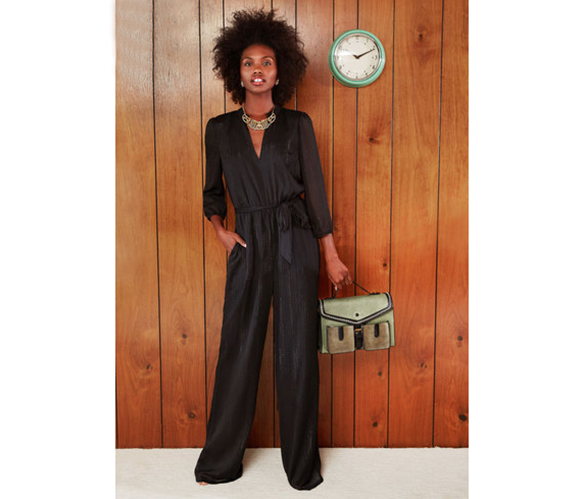 Photo via ModCloth
There might be nothing more forgiving than having no waistband as all. Hop into a stylish jumpsuit that will hide all the helpings and still be flattering. Boom, it's magic.
4. Highwaist Jeans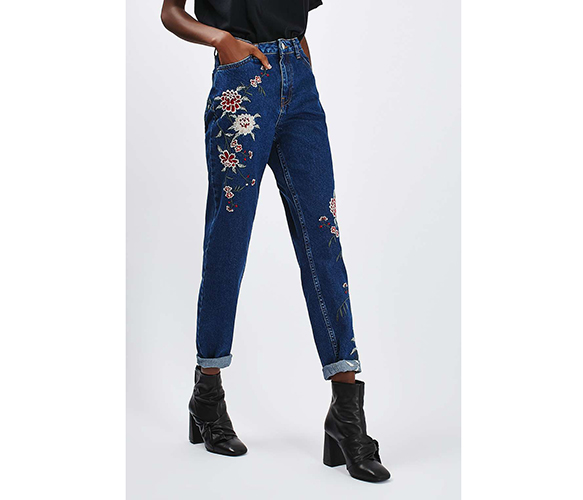 Photo via Topshop
If you'd rather something that will contain your extra full belly, try a pair of highwaist jeans. Only providing a bit of extra space, these pants will hold you in tight and will firmly cover and smooth any overeating. They essentially act like shape-wear… what's more perfect?!
5. Knit Pant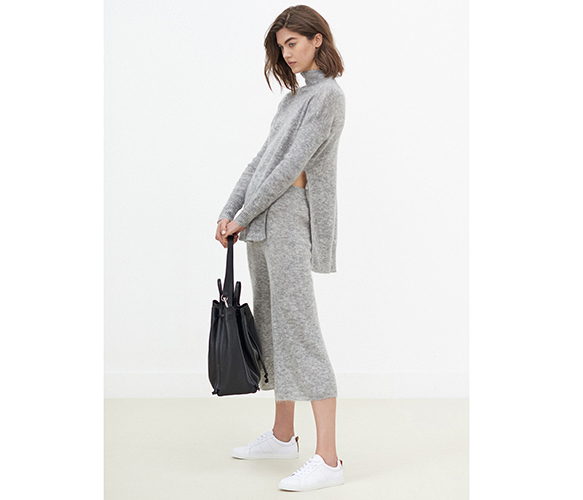 Photo via Whistles
The majoritiy of us probably can't show up to Thanksgiving dinner in sweatpants, but if you desperately want to (but really can't), try a pair of knit pants part sweater, one part pants. They will give your sweats a run for their money, providing just as much comfort. Sweaterpants take the casual staple and bring it to a whole other level.