The paint hasn't even dried on the Apple Watch yet following its release a few months ago. It hasn't even had its full worldwide release yet but such is the impatience surrounding many an Apple product, there are already rumors about the Apple Watch 2.
According to 9to5Mac, the new iteration the smartwatch would see a 2016 release, come equipped with a FaceTime-enabled camera, and operate with a little bit more independence than the current watch. The Apple Watch is essentially an extenuation of your iPhone, which is linked to the device on your wrist. Adding a FaceTime camera to the Apple Watch will make it a little freer to act on its own.
"Apple's current considerations call for a video camera to be integrated into the top bezel of the Apple Watch 2, enabling users to make and receive FaceTime calls on the move via their wrists," writes 9to5Mac. It may seem like a logical step but the potential awkwardness of making calls via your wrist may not catch on.
The steps toward independence for the next Apple Watch will hinge on a "tether-less" device, says sources cited by 9to5Mac. In this sense, Apple may have taken a cue or two from Android Wear devices. Supposedly, the second Apple Watch will have more functions that are otherwise unavailable right now without being linked to your iPhone such as sending iMessages.
All of these new alleged features are well and good but will the battery be improved? Many bemoaned the Apple Watch's current battery power, which is less than 24 hours, and puts the avid user at a disadvantage. Nevertheless, Apple says it has conducted market research that found most users are content to charge their device nightly. According to these new reports, it's unlikely that the new battery will be vastly different as a result but will simply include more features running on the same kind of battery.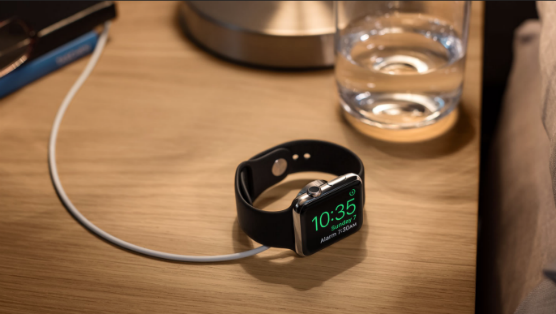 "[Apple] now believes that it can satisfy customers by keeping, or slightly improving, the existing battery life while adding more advanced hardware features," says 9to5Mac.
Finally, it will come as little surprise that Apple is toying around with the idea of more new variations of the Apple Watch. You could of course infamously fork over more than $10,000 for the gold-tinted Apple Watch Edition. Apple will now look at something that hovers between the middle ground of this lavish device and the regular versions, likely releasing an edition in the low thousands range.
It's important to remember that this is all just rumor right now. This is something that is vital to Apple's existence as it keeps people talking about its products, long after the hype of their launches. Apple will release a new version of the watchOS software later this year, which will be the first real indicator of what we can expect come 2016 but the Apple Watch may not be as far off as one might think.
Sales have reportedly been strong for the watch, but still has been received with some mixed responses. Little tweaks and changes will be key if Apple is to convince people that held off on buying an Apple Watch that version two is worth getting.