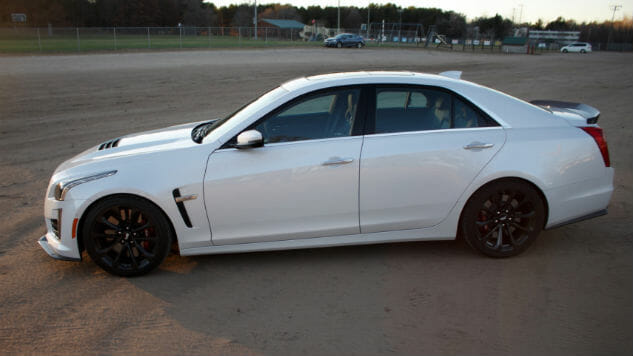 It pummels you with power. That's the basic concept behind the 2016 Cadillac CTS-V, a 640-horsepower thrill ride meant to propel you in style. It's an Audi RS 7 with a better stereo—a full-size sedan that feels a bit like it has been fed too many slabs of sirloin for lunch.
When a car like this comes in, the first thing I do is start the engine and go to the back of the vehicle to listen to the exhaust. I posted a video of this routine on Facebook once and my brother-in-law made fun of me. So, it's an exhaust. Got it. Yet, for people like me who test cars and salivate a little at the concept behind an SLS AMG or the mid-engine wonder of a high-end Porsche, it's a worthwhile endeavor. I asked my nephew to rev the engine and record the audio with my iPhone, staring in disbelief. To me, it's like playing a power chord on a Gibson.
Cadillac has a thing for tight cornering dynamics. Magnetic Ride Control is the red-headed stepchild of torque vectoring control in that they both work overtime to make sure you can corner quickly, safely, and with more than a hint of exhilaration. You want to find new roads, as the slogan says, and find out what it can do.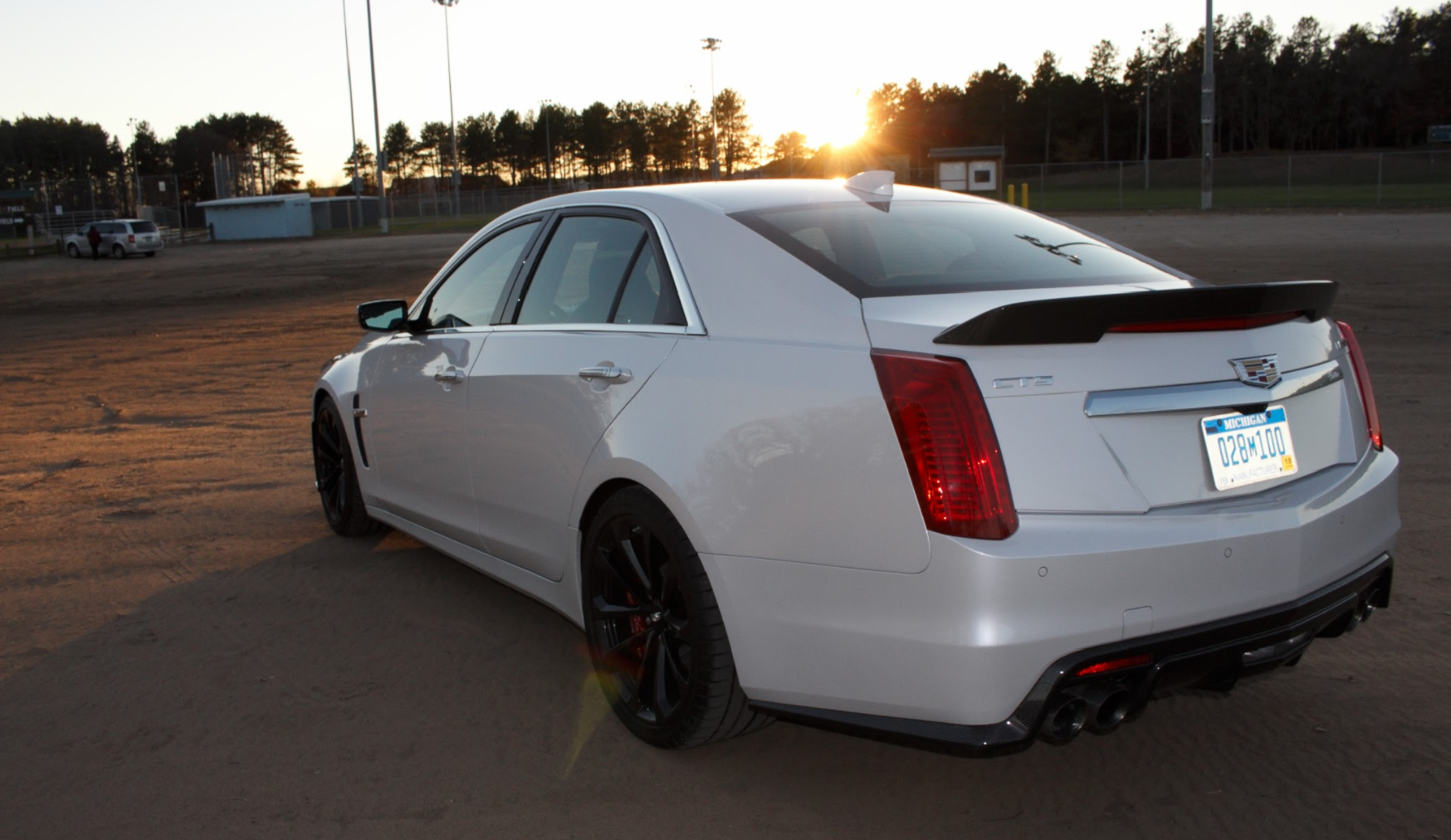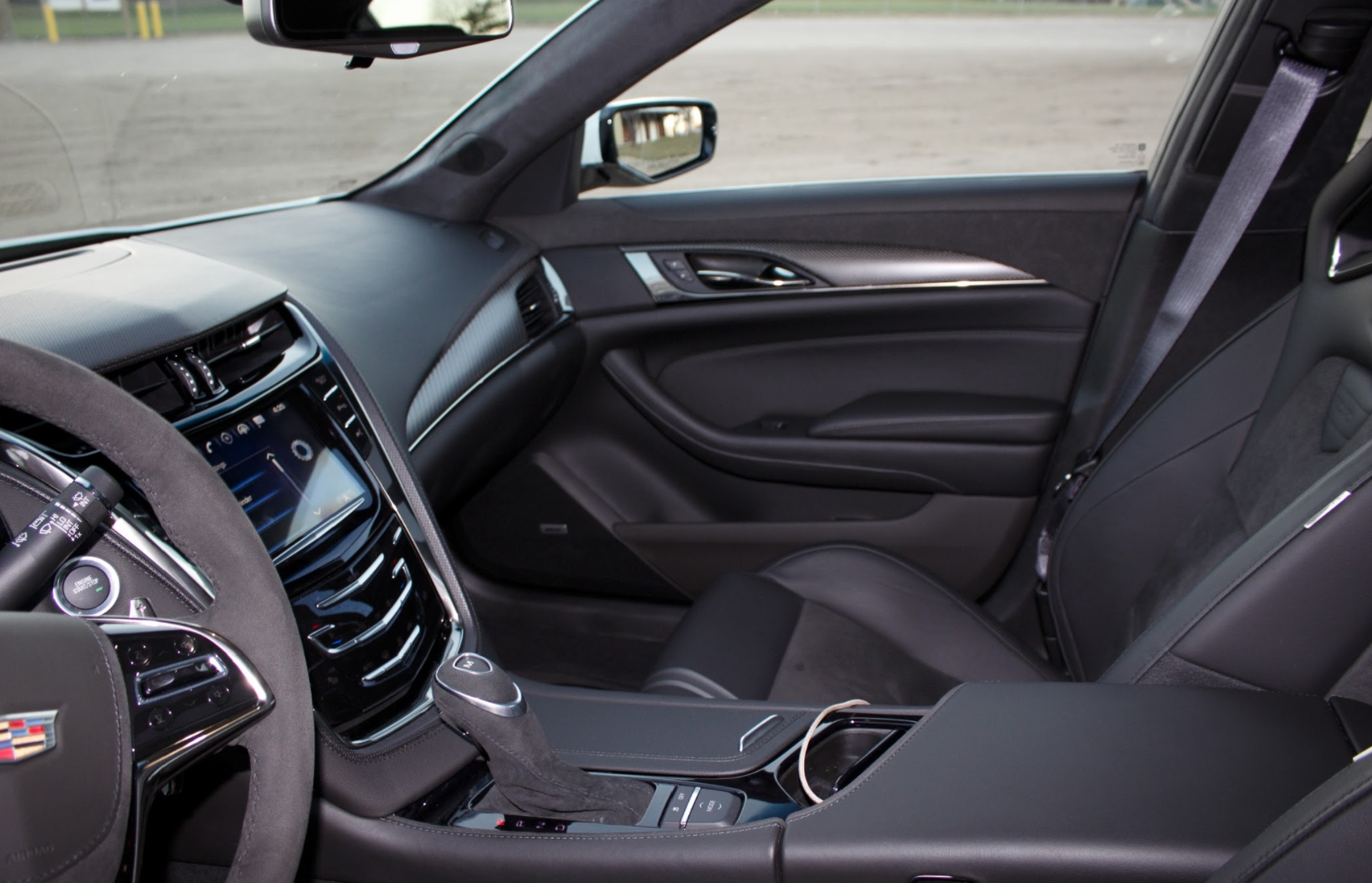 On a country road near my house, I hit the gas right before a hairpin turn and the car barely flinches. I've done this many times in cars like the Ford Mustang or others with torque vectoring. You can feel the technology applying light brake pressure so you can maintain speed, but the suspension the Cadillac doesn't seem to bother doing that. It just keeps going, and I keep steering. No problems.
That's some of the magical tech involved here. Another cool feature is the ability to record your drive right from the CTS-V. In track mode, the car pops up a graph overlay and a new speedometer that shows you the RPMs and the speed (in a small digital readout). It looks like something you;d see in a Lexus LFA and makes the display look like you are driving a rocket instead of a car. You can play back the dashboard videos (they even record sound from the cab) or grab the SD card, load them on your computer, and post them to YouTube.
One stunning feature on the CTS-V is the hood. It is made from carbon fiber parts, so it's lighter and has a sleek, modern look. Opening the hood feels like you are lifting a piece of plexiglass; when you close the hood it makes a satisfying click. Does the lighter weight make any difference when you are cornering? Probably not, but at least you can tell passengers about it. While you're bragging, you can also mention the fact that you saved about $30,000 from that RS 7, which costs $110,700. It might be one of my favorite cars of all time, but hey that's $30,000.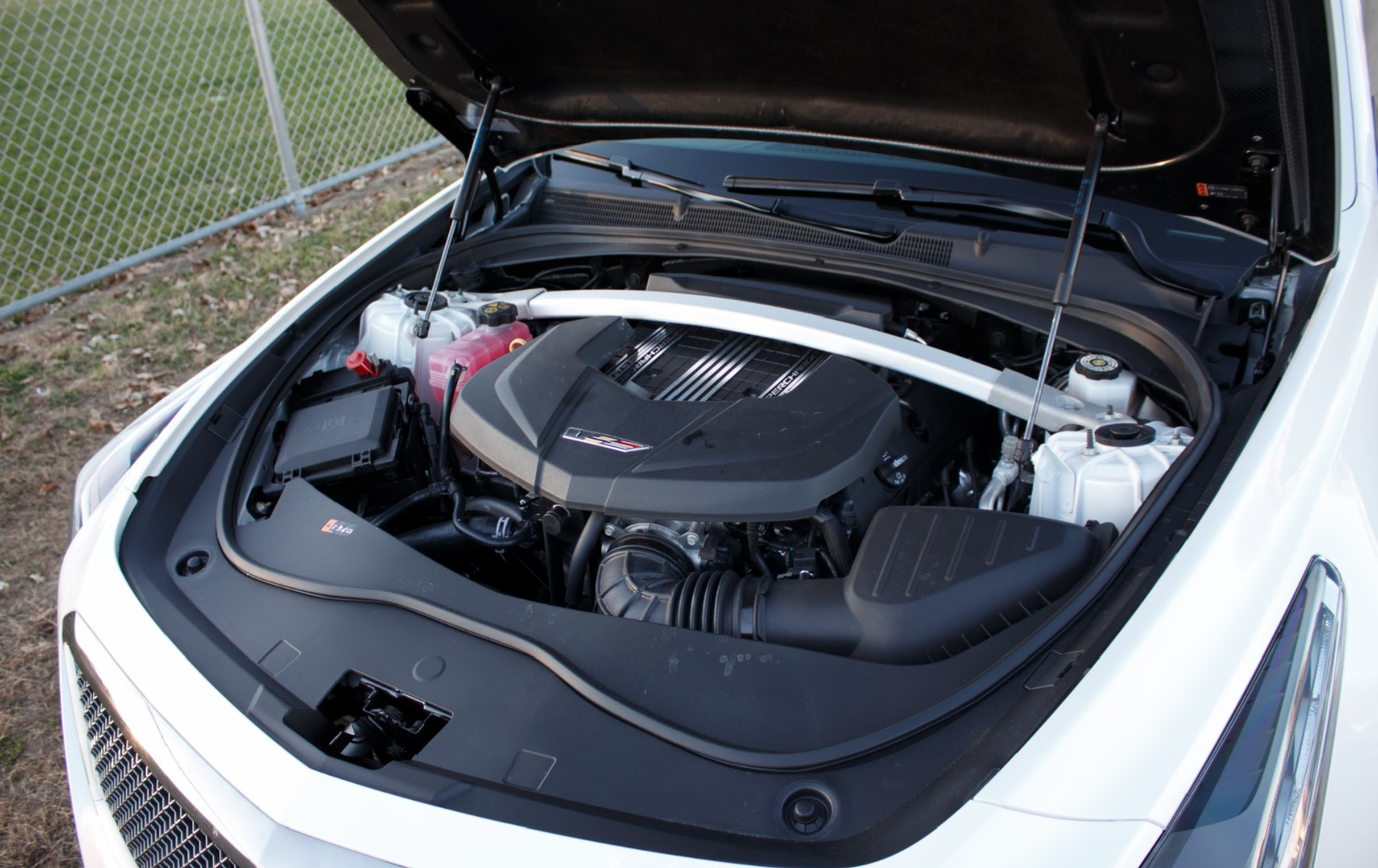 The CTS-V costs $83,995. It goes from 0-60 in 3.7 seconds. The styling screams "European sedan" without the typical high haunch that Cadillac abandoned a few years ago. It's one of my favorite cars with an interior that feels lush, smooth, and well-designed. (It is one of my favorite cars inside and out, actually.)
I would only add that I did prefer the manual transmission in a CTS-V I tested once before a few years ago, sorry about leaving so many tire tracks. And, there's a bit of a stigma going on here, because you might view the CTS brand as more of a luxury car that doesn't have enough power for the track. I think I proved that wrong.