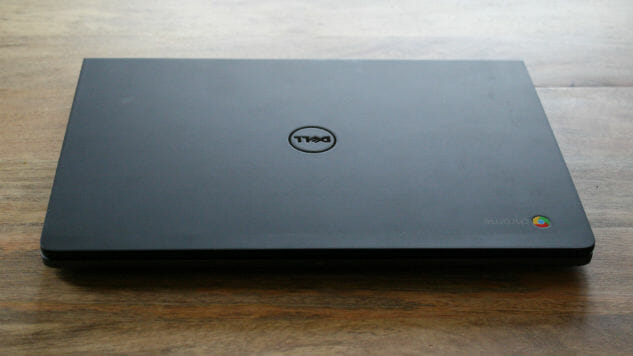 The search for the perfect Chromebook has carried me through using a number of terrible machines over the past couple of years. With computers like the Toshiba Chromebook 2 from last year, though, I felt that I'd finally gotten close. It had a great display, fantastic battery life, a decent look, and a good enough trackpad to not have me completely bothered me while using it.
But now there's a new frontrunner in the race though: the new Dell Chromebook 13. Dell made a great 11-inch Chromebook in 2014, but has followed that up with one that looks even more promising. So is this $429 laptop the best Chromebook ever made or is it completely overpriced?
Hardware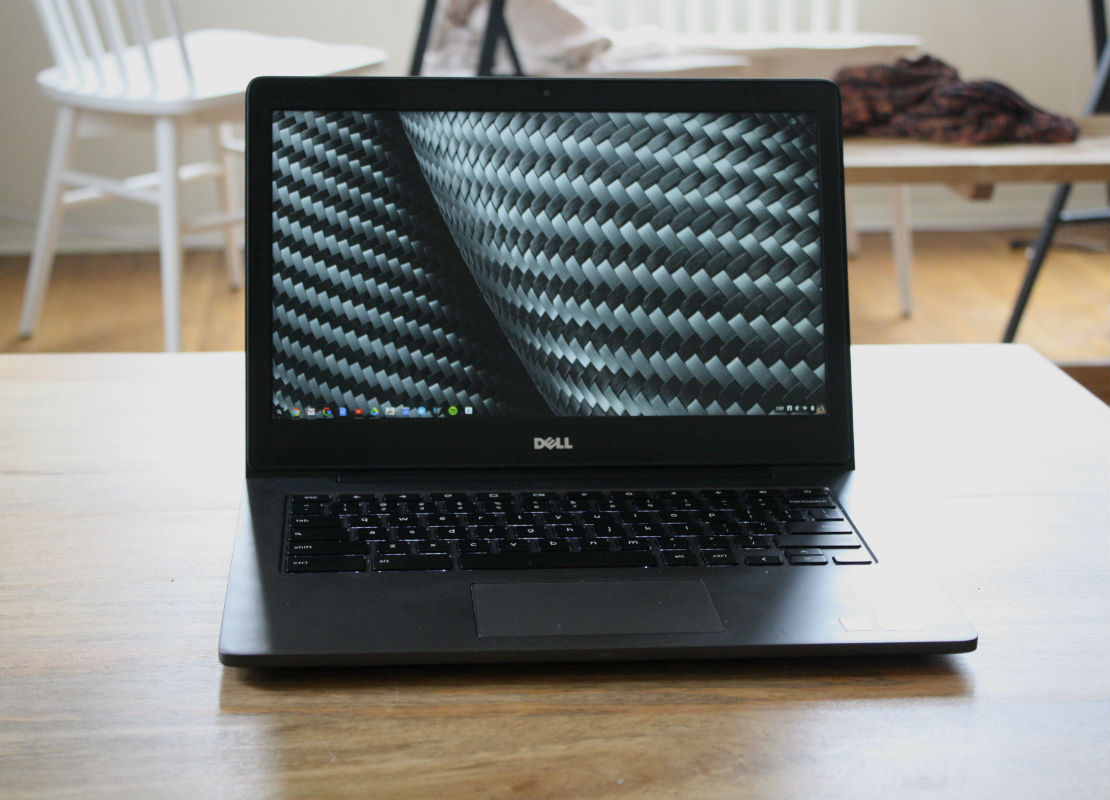 Chromebooks have never been known for groundbreaking designs, but they often have a nice, minimalist look. The Dell Chromebook 13 isn't exactly eye-catching, but it looks rather professional and properly nondescript. In my book, that's totally fine. The outer chassis is made of a soft-touch carbon fiber plastic that feels really nice. It's grippy without having to made out of rubber or a textured plastic. My only complaint here is that the material picks up fingerprints really quickly and makes them hard to remove. It's no Chromebook Pixel, but it's certainly the second best-looking Chromebook you can buy.
More than that, the Dell Chromebook 13 feels really sturdy both in your hand and on your lap. You won't get any flexing, creaking, or hinge wobbling—it's built like a computer twice the cost.
While the Dell Chromebook 13 isn't as light as the Toshiba Chromebook 2 or a MacBook Air, it still feels fairly portable. For reference, it's a bit lighter than the 13-inch MacBook Pro and a bit thicker. While I'd love to see Dell trim a bit here and there, for all the things it gets right on the hardware front, it's hard to complain.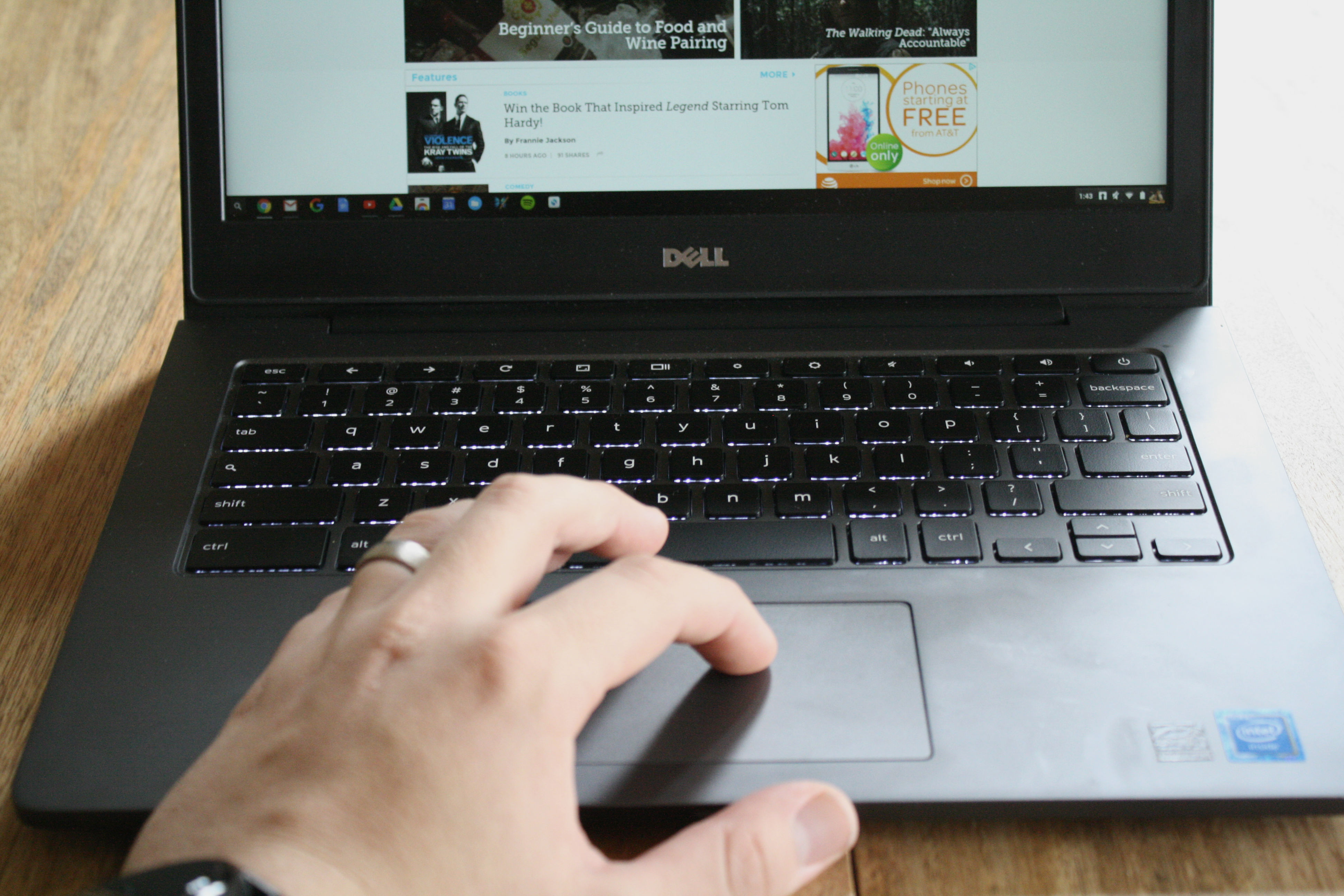 Speaking of areas where the Dell Chromebook 13 feels considerably more premium than it should, the keyboard and touchpad here are very impressive. The spacing and travel on the chiclet keyboard (which is backlit, if I may add) is fantastic—and the widened glass trackpad is the best you'll find outside of a MacBook. It's the same one that's used on the Dell XPS laptops and is in a different league than anything you'll use on other Chromebooks. Gestures feel good on the bigger trackpad and even though I still wish it were even taller, it's still a big achievement for Dell.
The display is another thing the Dell Chromebook 13 has in its favor. The 13.3-inch LCD display comes in both a touch and non-touch version (the touch being more expensive), though the product we got sent was the non-touch. You've got a 1080p HD display here and it looks bright, beautiful, and warm. There's no reason to buy a non-HD computing device these days and I'm again happy to see that Dell didn't try to cut any corners here.
The performance is yet another spot where the Chromebook 13 shines. As is common with Chromebooks, the very light OS it runs means that you'll never throw more at the machine than it can handle. Powered by an Intel Celeron chip and 4GB of RAM, the Dell Chromebook 13 can handle your 16 or 17 open tabs (if you work like me), including the heaviest of websites and Chrome applications. I wasn't disappointed by the battery life either, which easily got me through the day and charged pretty quickly as well.
Software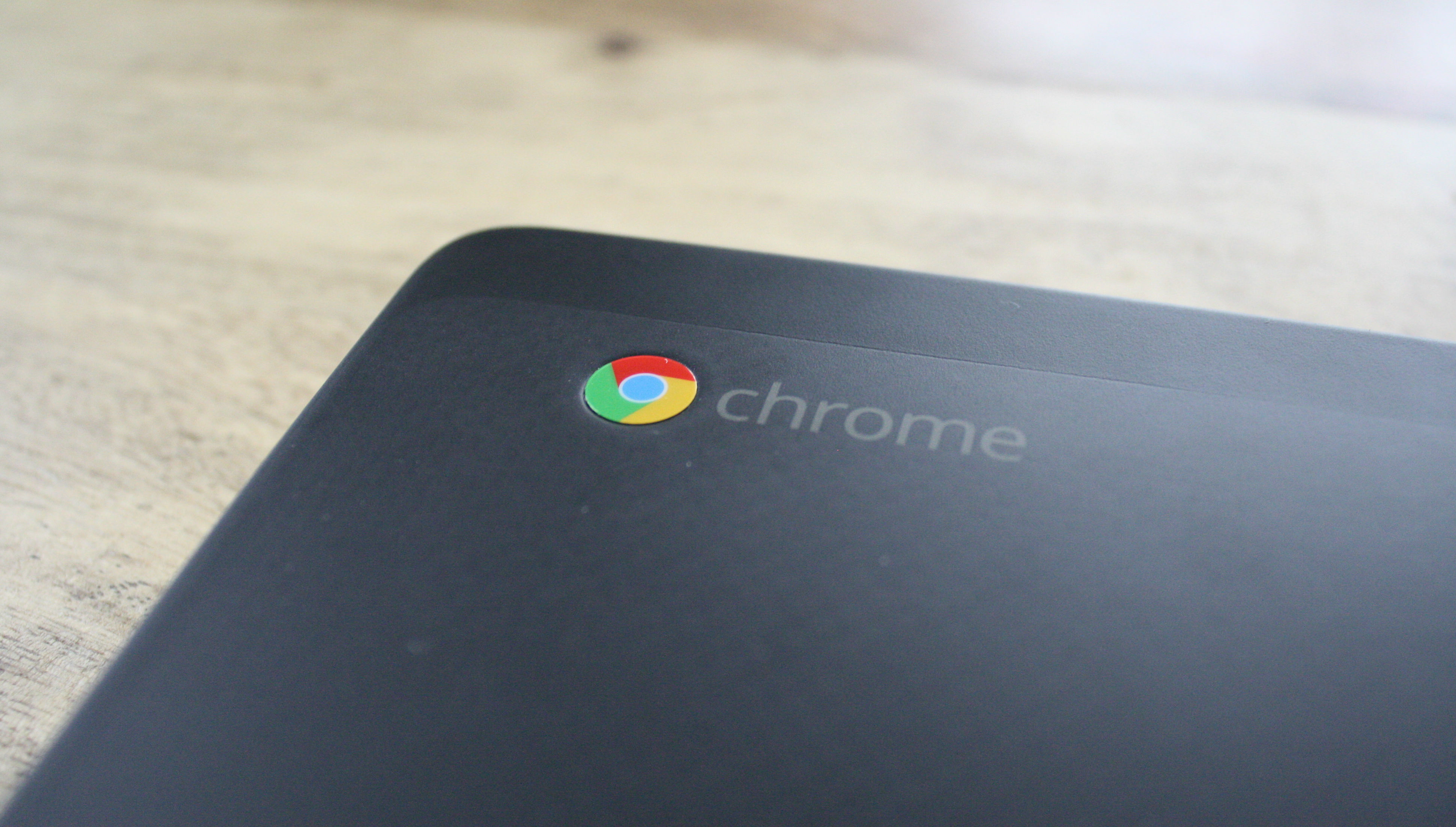 I'll assume you know a thing or two about Chrome OS by now, but very quickly: Chrome OS is essentially a web browser with a few file management features added on. But thanks to the plethora of Google services and Chrome extensions, you won't find yourself missing much from OSX or Windows 10 for a lot of your day-to-day use. Google has made some nice updates to its OS lately as well, such as the nice task switcher, which make it feel a bit more like a full-fledged operating system.
Ultimately, Chrome OS won't do it for everyone. You won't be recording music, editing video, or doing any other heavy production of any kind outside of what Google's online apps offer. But if your day-to-day use consists of activities like watching Netflix, reading articles, writing, and editing your blog—you'll be very content with how well it does those things. For students and modern business people, you won't regret having a Chromebook in your arsenal.
Verdict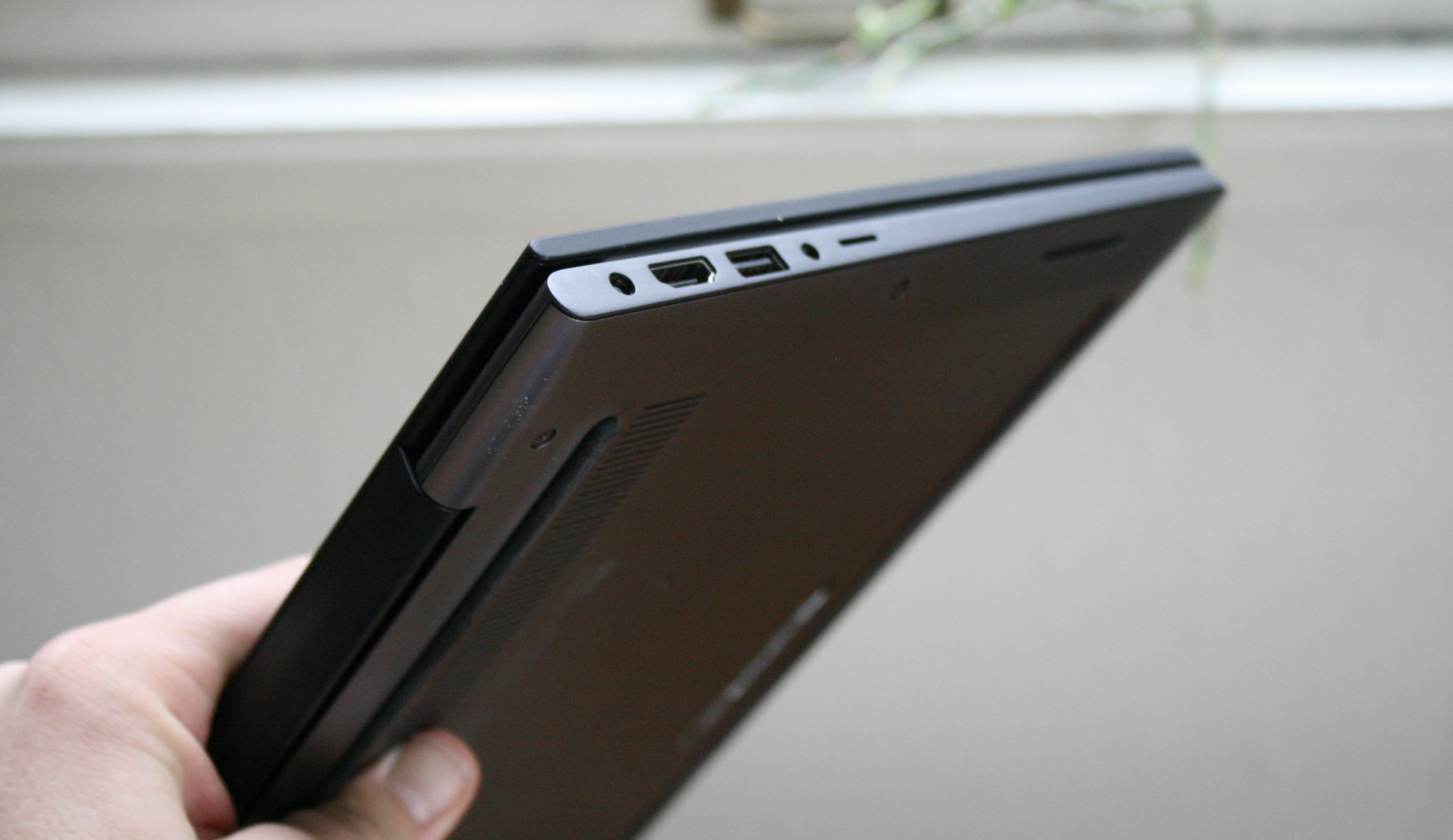 The Dell Chromebook 13 is at least a hundred dollars more than most Chromebooks—even the very excellent 2015 Toshiba Chromebook 2 ($330). When we're talking about inexpensive laptops, I don't take that one hundred dollars lightly.
The Dell Chromebook 13 has the better touchpad, the more premium build quality, and the better design, but for some that still isn't going to be worth the heavier pricetag. For me, the touchpad and premium build quality alone make it worth the extra cash, elevating the computing experience to well beyond the territory of "cheap laptop". It's one of the best laptops under $500 ever made and has me more excited for both Dell laptops and Chrome OS than ever before.
_Luke Larsen is the tech editor at Paste Magazine. You can follow him at @lalarsen11 and stay updated on Paste Tech at @paste_tech._