Of all the different devices and computers we have, laptops come in the widest range of use cases, prices, and value propositions. That's why picking out the right laptop for you or someone else can be so incredibly difficult. That's also what makes putting together a top ten laptops of the year rather hard as well.
The following machines are the very best laptops of the year, but they are also the machines that do best what they set out to do. You'll find powerhouse ultrabooks, cheap as dirt Chromebooks, and even a hybrid on this list—each attempting to do very different things, but ultimately standing out as the best in each of their particular categories:
10. HP Stream 13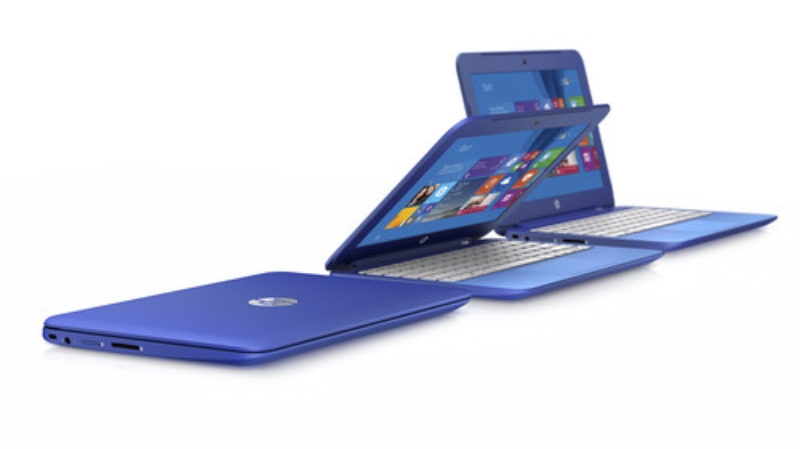 The HP Stream is far from a perfect laptop, but it gives some promising hints that Microsoft is willing to work with OEMs to give Chromebooks a true run for their money. While the HP Stream can't always compete with refreshing minimalism of Chrome OS, the $199 HP Stream 13 has a full 1080p HD display, a nice simple design, some decent battery life, and runs full Windows 8.1. There are plenty of reasons to choose this affordable Windows laptop over a Chromebook and it just might be the best budget laptop to ever run Windows.
9. Acer C720P Chromebook (Moonstone White)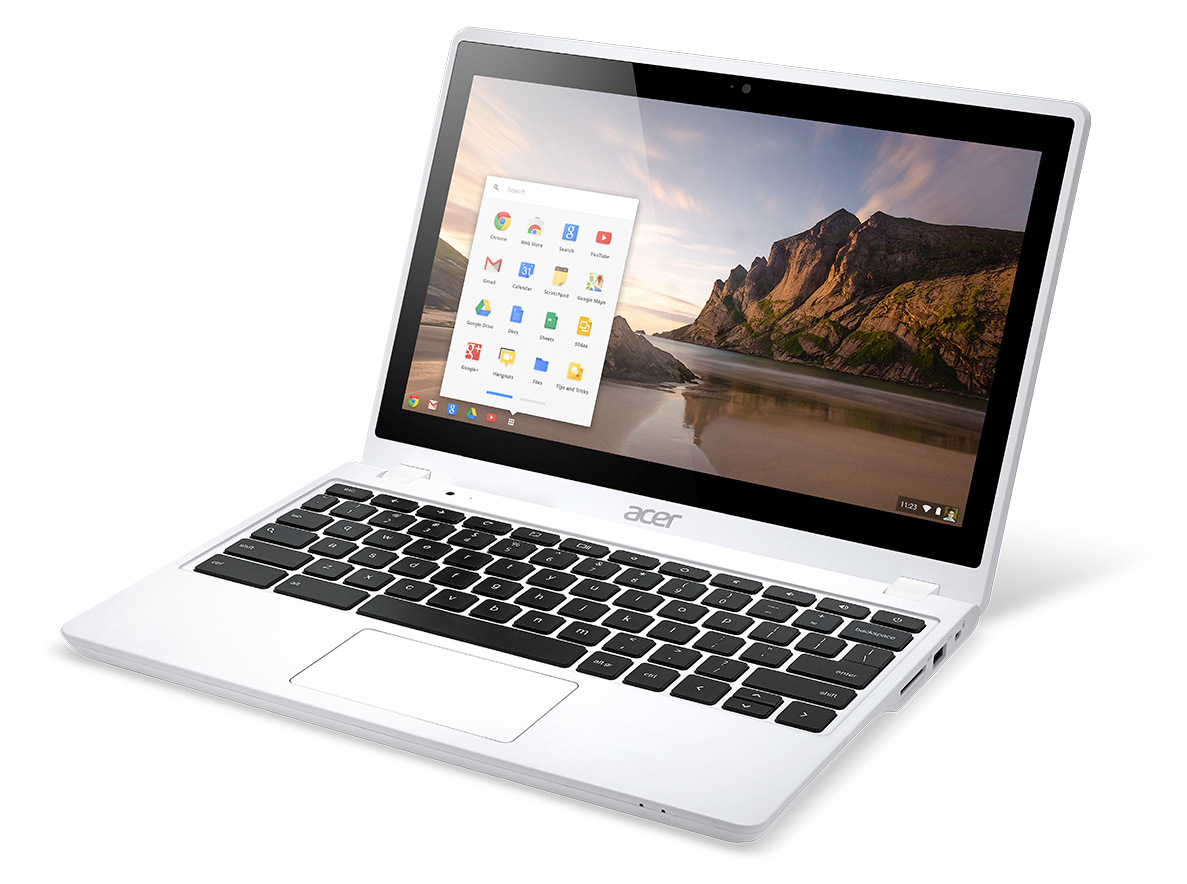 The Acer C720 Chromebook has been a standby Chromebook since its launch back in 2013. It was one of the first Chromebooks to really prove that a computer this cheap could impress in both performance and battery life. Unfortunately, it was small, had a clunky design, and a rather cheap-looking display. This year's C720P didn't solve all of those problems, but it was a nice update nonetheless to an already great Chromebook. The new model got a fresh coat of white paint on it (which does more than you think) and a touchscreen, which will probably come in handy as Android apps begin to have a bigger presence in Chrome OS.
8. Dell XPS 13 Ultrabook Touch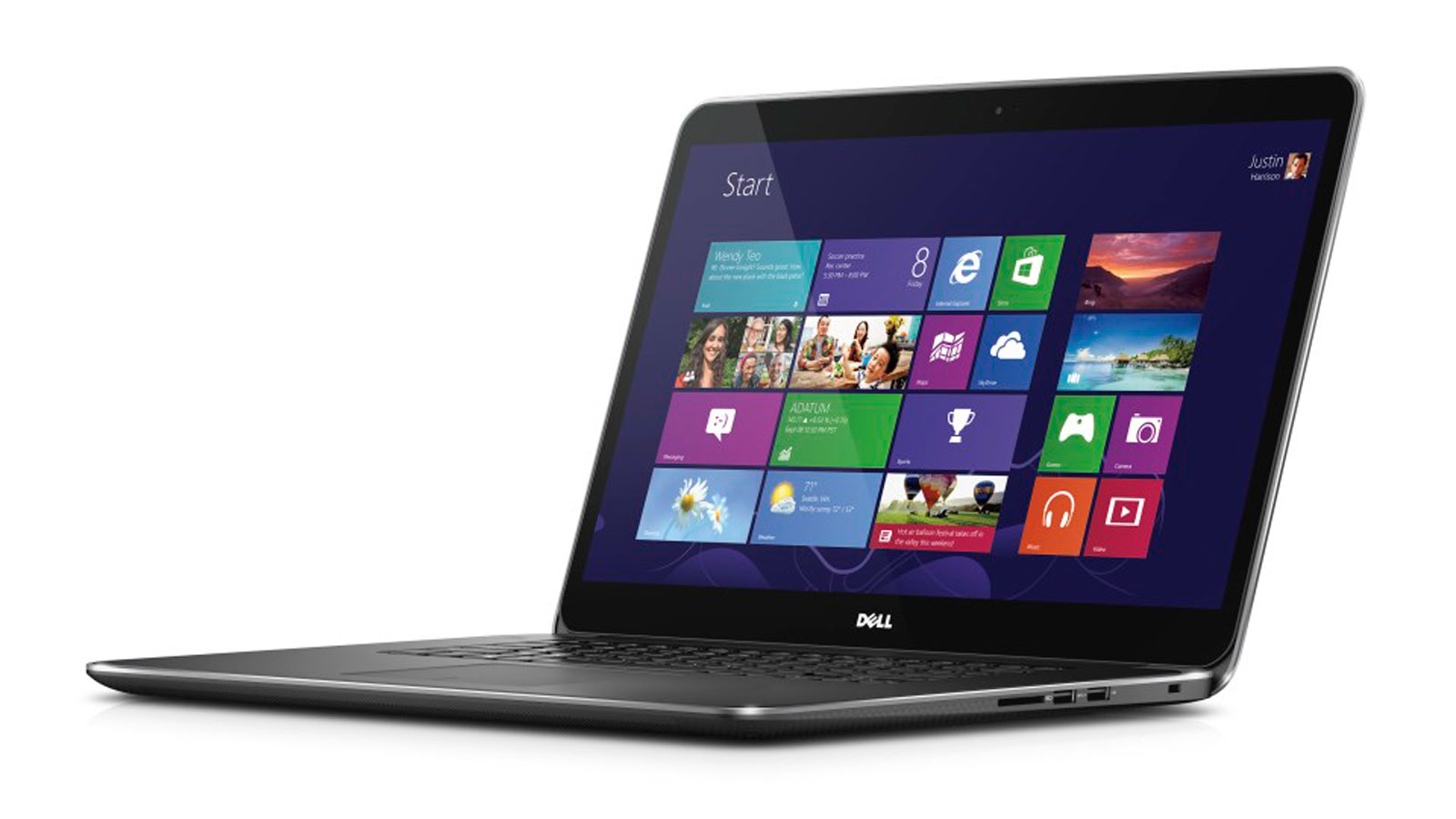 There is still a market for rather boring-looking, but still valuable Windows ultrabooks. One of this year's best is the Dell XPS 13 Ultrabook Touch. They've added on a touchscreen display and a new Haswell processor to the already very solid XPS 13 Ultrabook, making it the best 13-inch ultrabook next to the Acer Aspire S7. While the design can't quite compete with the Aspire S7, the overall performance, touch screen, and impressive battery life make the XPS 13 Ultrabook Touch worthy of a spot on the list.
7. Surface Pro 3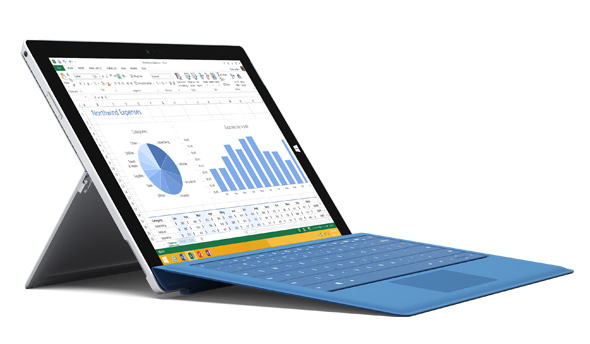 The Surface products have always been an interesting line of experiments for Microsoft. They were a way of not only demonstrating the power and flexibility of Windows 8, but also leading the charge in demonstrating the kinds of hardware that could match it.
Now on its third iteration, the Surface Pro 3 has finally come—and it's big improvement over last year's model. Not to be confused with the lighter Surface 3, the Surface Pro 3 truly is a replacement for your laptop. It runs everything your Windows netbook or ultrabook laptop could run, with the added benefit of using it as a tablet on the train or flipping through Twitter with a touchscreen. The new Surface Pro 3 is perhaps the first version that could truly replace your laptop by featuring a sturdier kickstand that can stand at nearly any angle.
6. Acer Aspire S7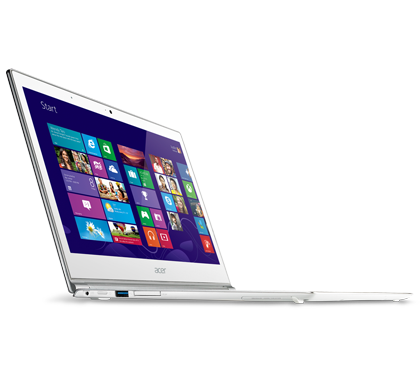 This year's Acer Aspire S7 model is still the same beautiful laptop that made the number two spot on our list last year. It's still got an extremely premium aluminum body, a gorgeous display, and some really impressive performance. The thing that moved the Aspire S7 down on the list this year was an unfortunate drop in battery life down to around six hours. It's not terrible, but it certainly suffers compared to its competitors. Even still, it's hard not to want to overlook that when you see how beautiful and premium this laptop is.
5. Toshiba Chromebook 2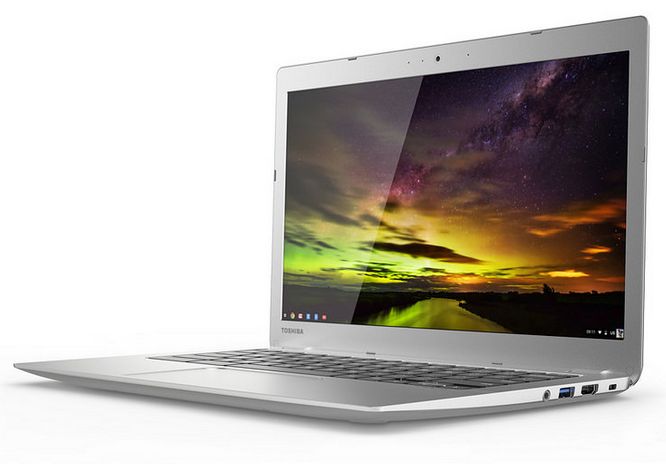 The perfect, compromise-free Chromebook has still proven to be somewhat illusive. Some have the power and battery life, but lack a good display or sleek design. However, the new entry from Toshiba comes just about as close as we've so far. This Chromebook has a nice 1080p display, a decent MacBook-esque design, and some impressive Chrome OS performance. The catch? You'll have to pay an extra $80 for the full-HD IPS panel, which is unfortunate. Even still, both the $250 and $330 models are two of the best Chromebooks you can buy.
4. Samsung ATIV Book 9 Plus (2014)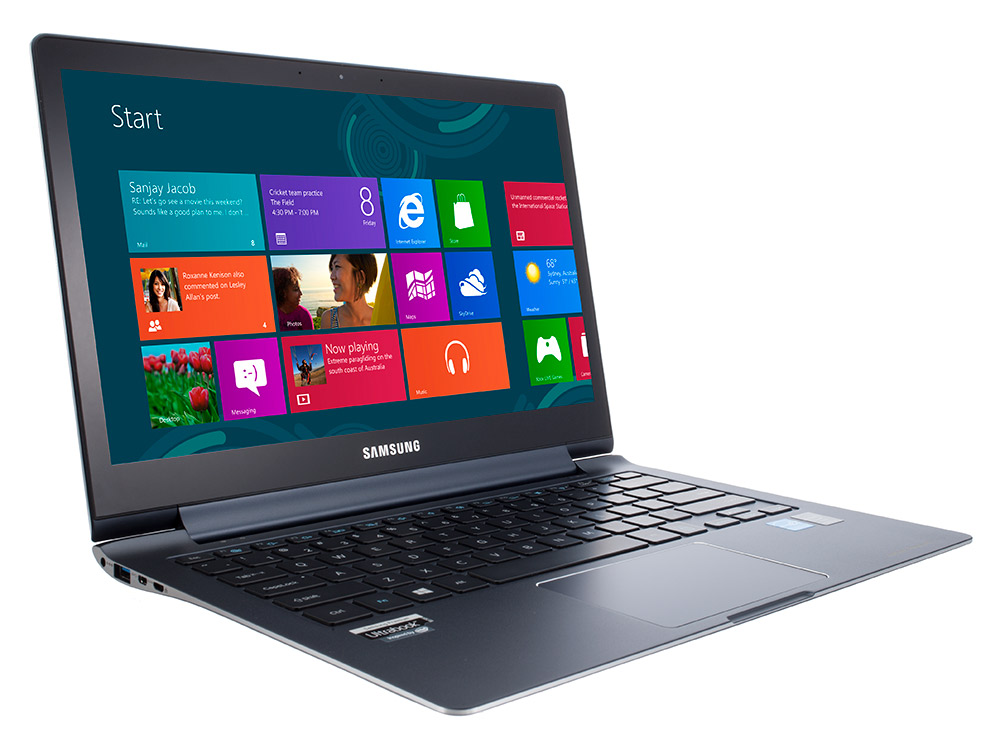 When it comes to powerful 15-inch Windows ultrabooks, there are a lot of options out there. However, none impress in terms of performance and design quite like the ATIV Book 9. The 2013 model ranked near the top of our list last year and it makes it in at number four for many of the same reasons. While it still doesn't look quite as nice as the Acer Aspire S7, it's got better battery life and a wonderfully thin and light design—and doesn't need to pretend it's made by Apple to do it.
3. MacBook Pro with Retina Display (mid-2014)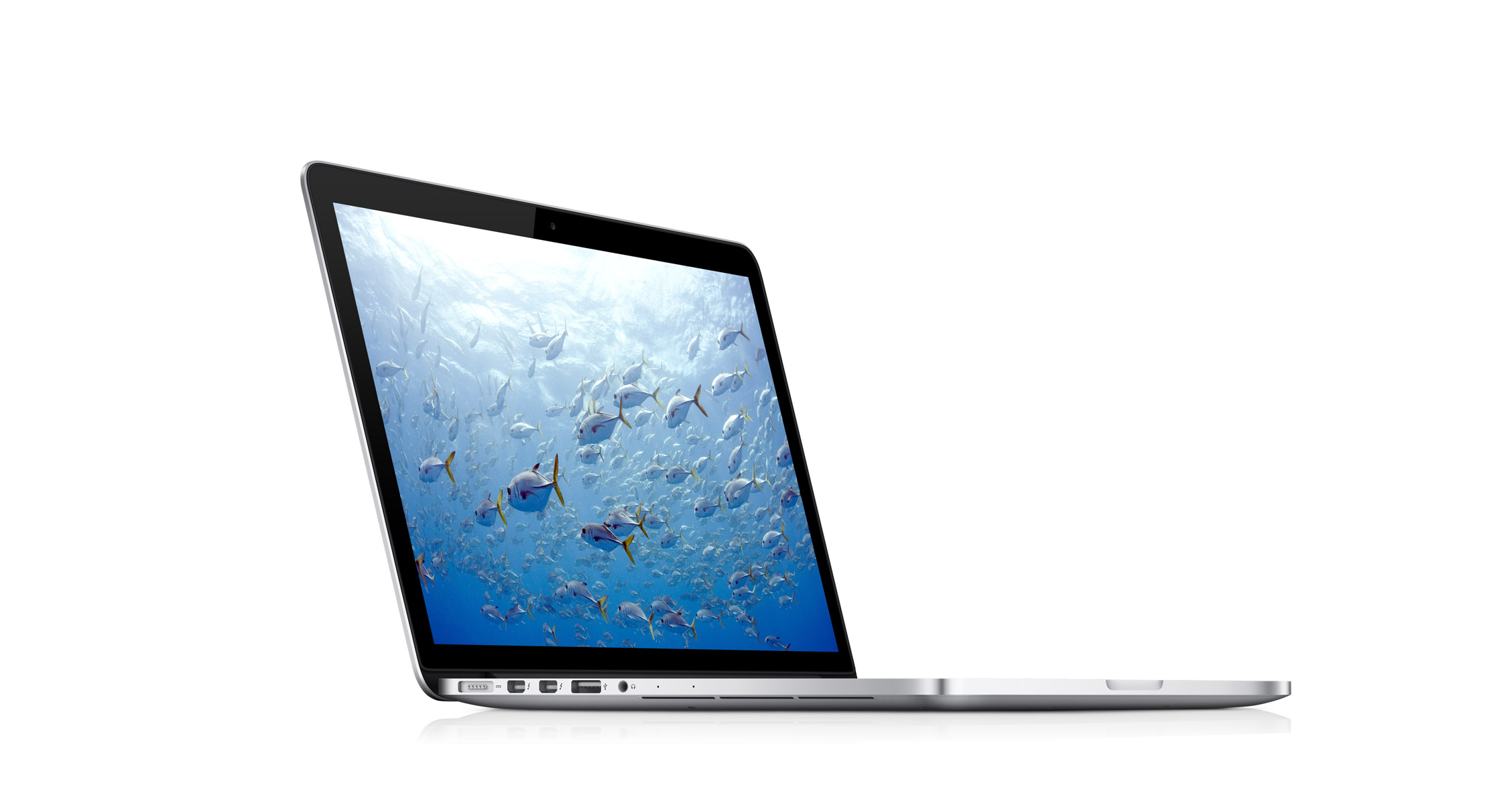 The MacBook Pro with Retina Display still has one of the most gorgeous displays you can find on a laptop—and the computer attached to it just keeps getting better. While the baseline Pro isn't a powerhouse like it used to be, there's plenty of room for customization and upgrades depending on your use case. It's the MacBook for the professional creative—the one who wants to do a bit more with their computers. The MacBook Air is still where I would direct most people looking for a MacBook, but the Pro is by no means overpriced for the value you are getting. The display alone should convince many to shell out the extra cash.
2. Lenovo ThinkPad X240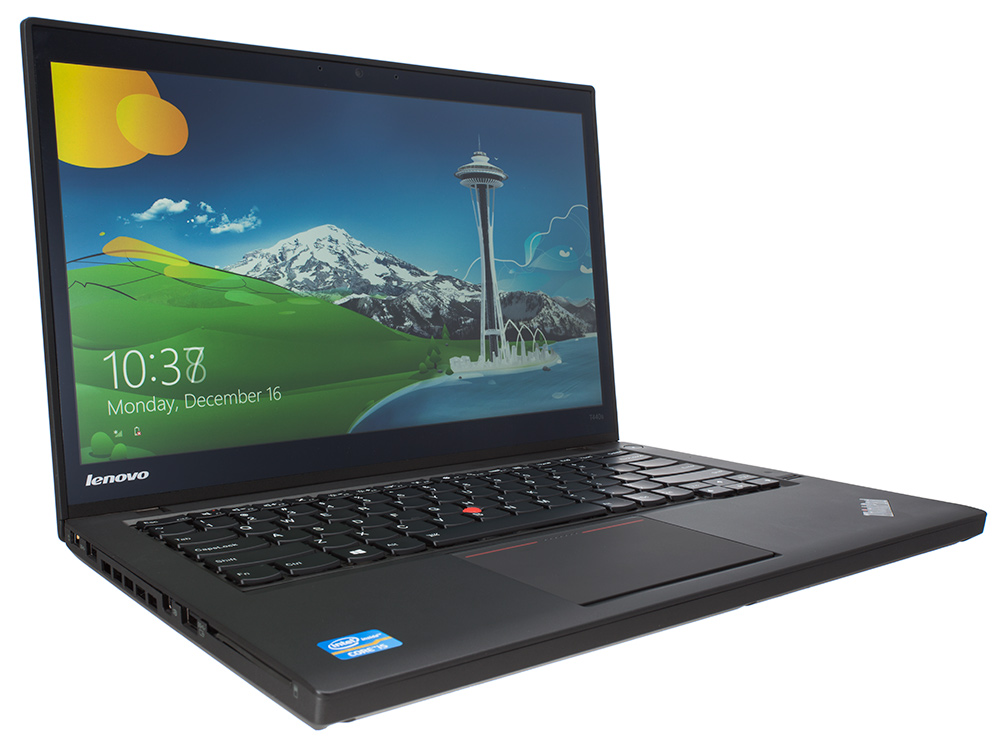 When it comes to making a sleek, unassuming, yet powerful laptop, Lenovo has always done it best. But this year's ThinkPad X240 has one unique feature that makes it stand out from the bunch: insane battery life. 2012's X230 still reigns with its 20 hour lifespan, but Lenovo has managed to get nearly that this year while removing the bulky battery slice. When it comes down to it, if you want a laptop that'll last, look no further than the ThinkPad X240.
1. MacBook Air (early 2014)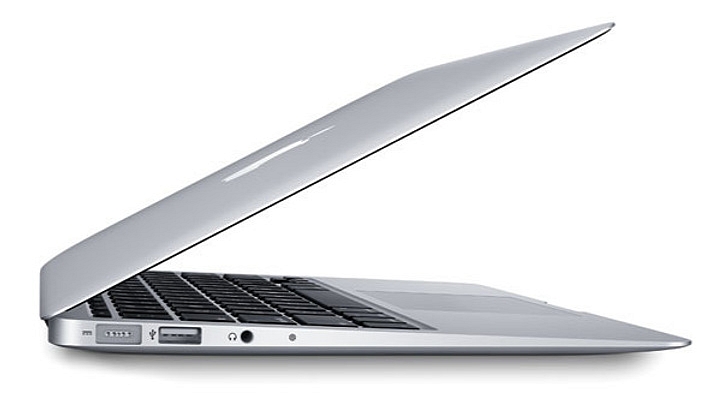 It doesn't have the retina display or raw power of the mid-2014 MacBook Pro, but Apple has turned the MacBook Air line into the most impressively priced and easily recommendable laptop you can buy. With the slimmest and lightest design on the market, incredibly impressive battery life, and a price tag under $1000, there is no ultrabook quite like this year's MacBook Air. We'd still love to see the Retina Display on next year's model without a big price jump, but at this point it's really, really hard to complain.