MAGFAST Is a Family of Chargers That Connect Magnetically to Nix Cord Clutter for Good
Tech
Features
Magfast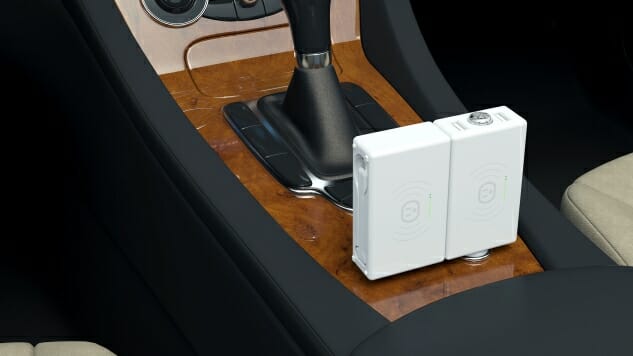 Chargers. They're vital for so many different things, from your laptop to your phone to your tablet or watch. In every case, they get in the way, though, right? I have a disorganized pile of cables to sort through and I know I'm not alone. That's why MAGFAST looks like an immensely appealing proposition. It's a new family of wireless chargers that can be used individually or connected together to work as a single unit. Think of it as building blocks or LEGO, and you're not far off.
The power banks offer self-storing and a replaceable built-in cable, along with traditional USB-A outlets as well as USB-C. Throw in wireless charging and that means they'll work with pretty much anything imaginable. So far, very useful but kind of unremarkable, too. How about if you connect those chargers together? That's when things turn better in a lot of ways, not least because you won't have to worry about unseemly cables getting in the way.
MAGFAST chargers come in a variety of different forms. The LifeCharger is a portable power bank offering multiple charges for any smartphone, while the LifeCharger Extreme is the souped up version that can even jump start your car, courtesy of optional jumper cables. The RoadCharger offers additional USB outlets while plugged into your car, and keeping things powered while on the road. Additionally, there's the WallCharger for standard charging, AirCharger for wireless charging and TimeCharger for the Apple Watch. It's an extensive package of different types of chargers, all neatly slotting together.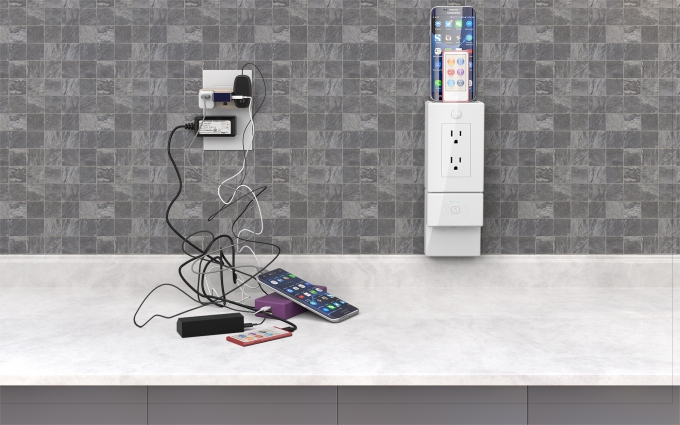 We talked to co-founder of MAGFAST, Seymour Segnit, to find out more.
"I'd been interested in charging for a while and couldn't believe how every time I purchased a new one, life got more complicated, not easier," he says. Seeking out new charging ideas, he found plenty of options on Kickstarter and Indiegogo, but nothing that appealed. Desperate for a future that was something other than "endless cables" Segnit kept looking until he nearly found his solution: "One day I saw a product that hinted at what was possible but was really poorly designed." That nearly great idea led him to what would eventually become MAGFAST.
The team started with some very basic magnets, "just to see if the whole idea would gel," before leading onto multiple models over time as they tweaked small details. With a perfectionist style, Segnit pointed out "the fit and feel is so important I think we'll always be working to make it even better."
The design of MAGFAST was critical to ensuring that not only was it a practical way of charging but a stylish one, too. "[It came] together in a series of intensive 1-2 hours sessions with the team at Trident spread over a couple of years," Segnit says.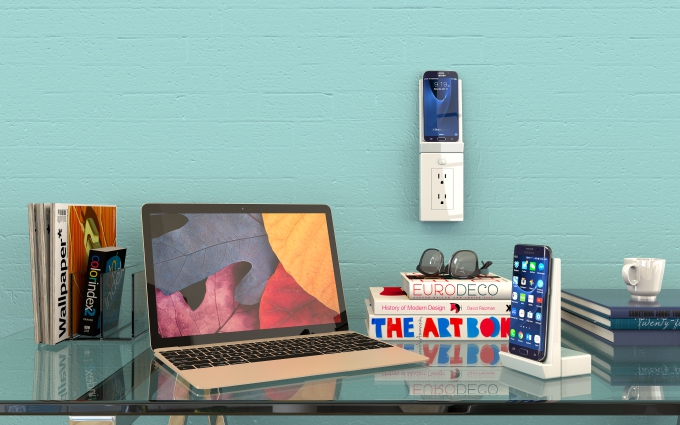 With the completed product now available for pre-order, the work doesn't end there, either. The team already has half a dozen prototypes in the pipeline for further expansion. "?The beauty of this is that the potential is almost unlimited?," Segnit says.
While he wasn't in the position to fully expand on the team's ideas, he was able to say one important thing: "Think of other activities where you need power and we're already thinking about it," which makes it potentially the ideal time to invest in MAGFAST.
With multiple options to consider, the core package comes in the form of the Pro Kit. Containing one LifeCharger, LifeCharger Extreme, RoadCharger, AirCharger, 2 WallChargers and pretty much every adapter and cable you could possibly need, it's currently available for $297. For $99, you can add on a TimeCharger for your Apple Watch, too.
It's an extensive collection for the price tag, and should provide a far more compact and stylish solution to your existing charging options. The campaign runs until April 23.