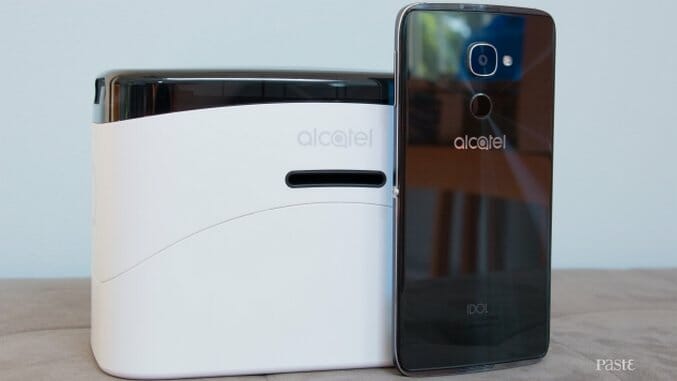 Over the last year or two, many tech writers have lamented the stagnation of the smartphone. With each new iteration, whether from Samsung, Apple or now even Google, the line of differentiation between devices grows thinner. This means phones are better than they've ever been, but there is a distinct lack of excitement.
An area that has improved in an exciting fashion over that time is budget-conscious handsets. Companies like OnePlus and Huawei are pushing the limits of what it means to be a "budget" device, which are no longer categorized by cheap, plastic exteriors and disappointing, insufficient internals.
Alcatel, makers of the Idol 4S, have lived in the low budget range of the market for years. With its latest, the company is attempting to move up the ladder, into the land of middle to upper-middle class handsets. It's a tough transition to make, given the amount of quality that has come from this sector in recent memory, signified in 2016 by the excellent OnePlus 3, which received Paste's highest score for a smartphone this year save for the, now fallen, Note 7.
The 4S attempts to wedge itself into this arena by loading the entire Idol package with additional value that's highlighted by an included VR headset.
But, is it enough?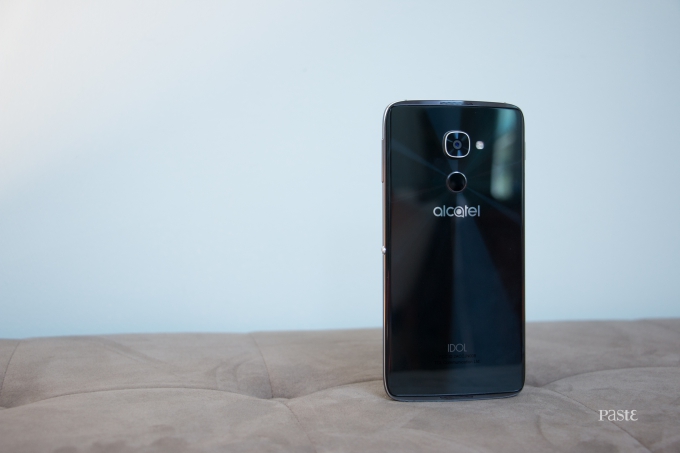 Let's start with the hardware. The Idol 4S, like many devices in a similar price range of $399, offers a build that is reminiscent of phones with much higher price tags. It's constructed of glass and metal, a design that is familiar but never fails to look and feel great in the hand. Alcatel added a few touches to make the device stand out, like the silver chamfered edge which contrasts nicely with the darker hues of the rest of the handset, but perhaps the most inspiring bit of design is the way the back panel casts light in a spiral around the fingerprint scanner. That's the sole aspect that elicited an "ohh" from me, though that's not to say the hardware isn't well designed or well made, it's just conservative.
In terms of physical build, the phone feels solid, though not quite as much as, say, last year's OnePlus X or any higher priced flagship. That's perhaps do to the size; at 5.5-inches there's a lot of real estate, and thus it doesn't feel as tightly constructed as more compact hardware in this sector. It's likely more an illusion than anything, but the device does feel like it could snapped in half without significant effort. I don't know whether that's the case, I did not have Apple-level courage to try such a thing, but if you're looking for a rugged workhorse, the 4S isn't it.
Perhaps the single best part of the hardware are the dual speakers, that work whether the screen is facing up or down. They add an interesting visual dynamic at the top and bottom of the phone, but their real value is in the sound itself. These speakers put most other smartphone arrangements to shame, an easy feat given that flagship handsets these days generally come with a singular speaker or some other inferior setup. But even when matched against a device with dual speakers, like the Nexus 6P, the Idol 4S is a clear victor.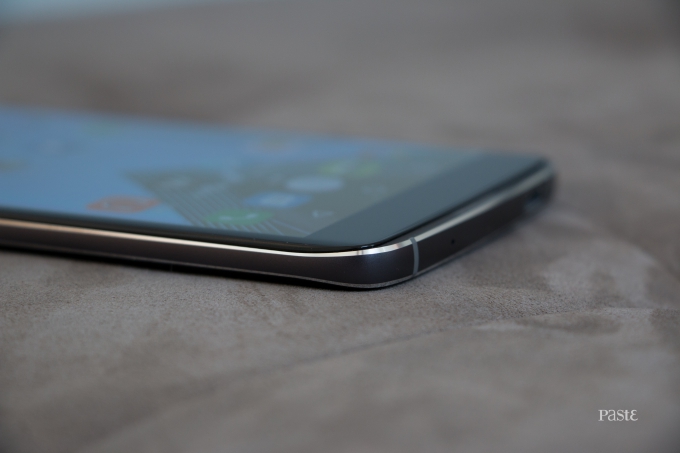 The screen is also excellent. A 5.5-inch, QHD AMOLED panel that is crisp, bright (far brighter than my 6P's screen) and offers vivid colors, though they are a little less saturated than I've seen on other AMOLED displays, but most users won't notice the difference. It looks great during everyday tasks, while watching videos or gaming and when using the phone in its VR headset.
Though there's a lot of good in the hardware department, even with the standard design, there are knocks to discuss. The first few come from the downsides of the material employed. Like with any glass construction, it suffers from a general slipperiness, which can be cured with a skin or case (most users will opt for one anyway), and an unfortunate grunge factor. The 4S is no match against oily fingers and its sharp exterior is quickly reduced to an unsightly smudgefest.
On the back, as mentioned above, you'll find a fingerprint scanner. It's fine. Not blazingly fast like some of the scanners on upper-tier phones, but not horrid enough to avoid using. Unlike some of my favorite fingerprint readers, I didn't find it to be much more convenient than another lock method, but the bigger annoyance is that it's made of the same material as the rest of the device but doesn't have much to differentiate it. On the 6P, for example, the fingerprint scanner is carved out of the back casing, making it indented and thus easy to locate. On the 4S, it's easy for your finger to get lost.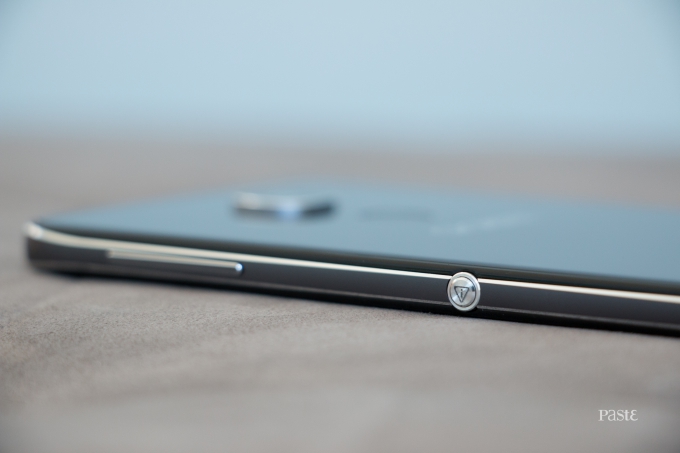 The biggest gripe I have with the hardware, though, is it's confusing array of buttons. I am a fan of having all the major buttons, power and volume, on the same side. Not only are they separated, but there's a third button, the Boom Key, to further muck up the situation.
The Boom Key is supposed to be a nifty extra feature that would separate the Idol 4S from other devices on the market, but instead it's a half baked idea that should have been left on the cutting room floor. When pressed, the button enables various "Boom" effects in certain apps, like increasing the loudness of music in the music app. It can also be programmed to do various acts, like launch an app or take a screenshot. For the most part, I didn't touch it, except when I confused it for the power button, which I did quite often. You can't fault Alcatel for trying something different, but this attempt, to use an appropriate October cliche, is a swing and miss.
If I were to redesign the phone, I would remove the Boom Key altogether and put the power button in its place. Having the real power switch on the upper left hand side is too much of a stretch for folks with smaller hands (like me), but I understand the choice with the included extra button.
Besides those few faults, the fit and finish of the 4S is excellent. It's not so much more excellent than others in this category to make it stand out, however, and with numerous excellent products on the market that have nailed what Alcatel just mostly gets right here, that's a problem.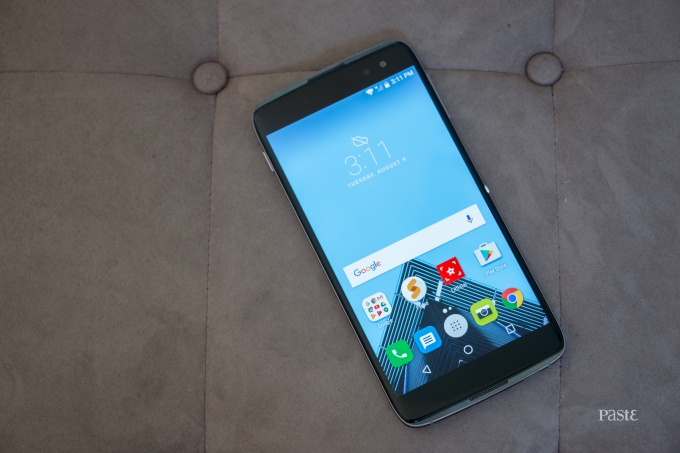 On the software side of the Idol 4S, the experience is also familiar, but in this case familiarity is a blessing. Save for a few aesthetic flourishes, the software is largely reminiscent of stock Android, running 6.0.1 to be specific. It's fast and fluid, and comfortable to use. If you've used any stock Android device, or a phone with a lighter skin like HTC's Sense flavored handsets, you'll feel right at home.
The 4S doesn't come with top-tier specifications internally, but it performs like it does. Powering the device is a Snapdragon 652 and 3GB of RAM, which means that it lags behind the OnePlus 3 and ZTE Axon 7. But, without the benefit of putting them side by side, I hardly noticed a downgrade during my review time, and it did not feel much slower than the Snapdragon 820 handsets I've used this year. Hiccups were rare during normal everyday tasks and heavier loads like gaming and VR content were often handled without issue.
It's hard to say how it will perform two years from now, however, and I would feel more comfortable putting my $400 into a phone with top-of-the-line specs as a way of future-proofing. On the same note, if you're making your decision based on a value perspective, it's hard to look at the $399 Alcatel Idol 4S with its Snapdragon 625 and 3GB of RAM and place it over the $399 OnePlus 3 with its Snapdragon 820 and 6GB of RAM.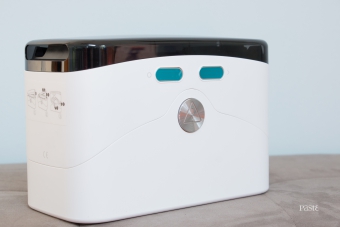 The smartphone boasts a 3000 mAh battery and was good enough to get me through a full day. I live in an area that has spotty cell reception, which reduces the amount of battery life I'm able to achieve, but the 4S kept me up and running provided I didn't overuse it. I averaged 3.5 hours of screen-on time, which is in line with what I get from devices with similar battery sizes.
The big addition Alcatel landed on to up the value rating was the VR headset. It's not a terrible idea, but the truth is that the headset doesn't add enough to warrant its inclusion, and I would have rather the company poured that extra money into the phone. For what it is, the headset is well built and comfortable, but won't blow you away with picture quality or, more importantly, content. There's simply not enough here, and without backing from a VR invested company like Samsung has from Oculus, the hope for more, and better, content in the future is slim.
If you're hot on virtual reality, it's a neat inclusion, but my inkling is that most people will try it out when they first buy the phone, then put it on a shelf to collect dust.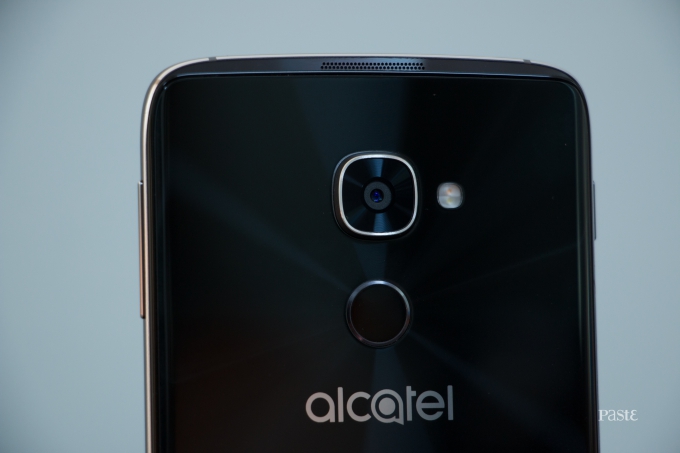 Finally, an area where the 4S shows it's middle-class price: the camera. Alcatel's latest comes with a 16MP rear shooter with a large aperture of f/2.0, phase detection autofocus and dual-LED flash. While capable of producing decent shots in good lighting, the camera offers shots far softer than the competition, easily paced by those in the same price range and trounced by higher-end devices. It gives good enough photos for sharing on social media and with friends, but won't blow anyone away.
Sadly, in low light, the results aren't even up to the middling quality found when the sun is beaming. My experience with the camera in twilight hours was abysmal; soft, fuzzy shots that often made the scene appear far darker than it actually was. The good news is that the camera app offers a manual mode to offset these issues, but you'll need to have enough time to fiddle with settings.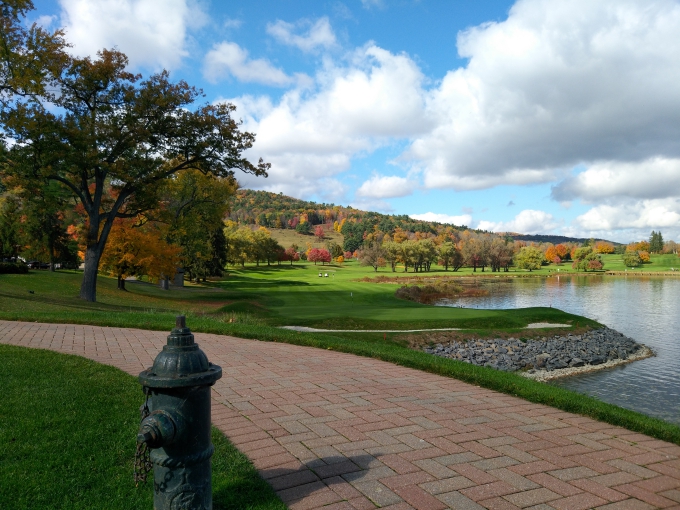 Really, you'll need a healthy amount of time no matter the shot you're trying to capture. Speed is not a strong suit of the camera app, which shows a pronounced amount of shutter lag in every situation and is so slow with HDR enabled that you're better off leaving it unequipped.
The 8MP front-facing camera is similarly disappointing. Selfies are most often mushy, with stale colors and poor dynamic range. It will be enough to for keeping that Snapchat streak alive, but beyond that, it won't impress.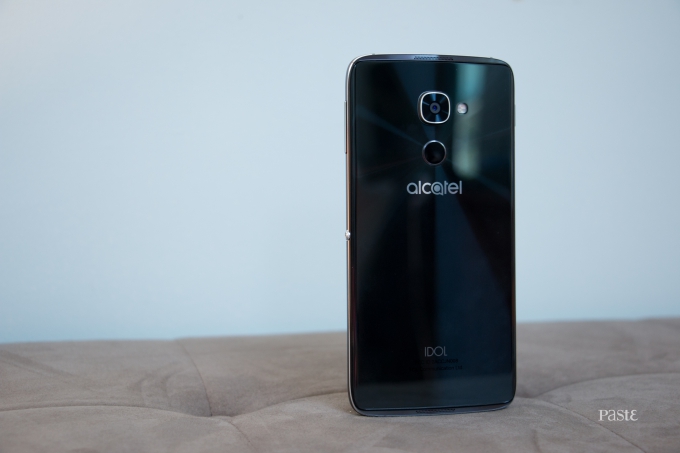 If the Alcatel Idol 4S were $100 cheaper, I would consider it a steal. At $399, it faces much stiffer competition, and there's no doubt in my mind there are better phones in the category the company has now placed itself in.
All budget conscious products come with drawbacks, but the 4S comes with far too many when compared to its direct competitors to be an easy purchase. Attempting to differentiate the device and its value with an included VR headset was a misstep, the resources of which could have been put to better use on the phone itself.
Even so, Alcatel has proven that it is capable of building a device that can stand up for itself in the $400 range from a hardware and software perspective, and anyone who buys it would likely be happy with the product they get for their money. But they'd be even happier if they spent that $400 on a OnePlus 3.