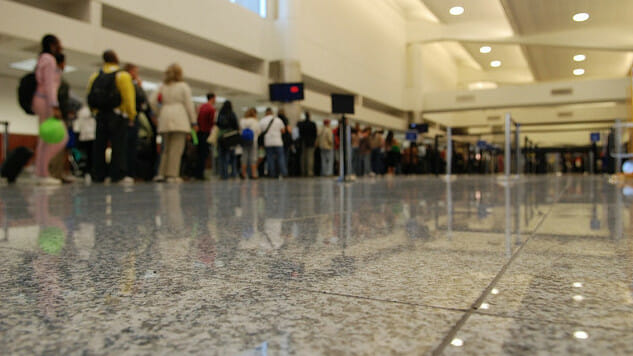 Last week the Transportation Security Administration began testing new technology that identifies passengers by their fingerprints.
The hope is that this new system could eventually put an end to the seemingly never-ending process of fishing out your paper boarding pass and ID several times from your overstuffed carry-on as you move through security.
In the PreCheck security lines at Hartsfield-Jackson Atlanta and Denver International airports there's a new machine that allows authorized flyers to use their fingerprints as a boarding pass and form of identification. The machine is called biometric authentication technology (BAT), and it matches passengers' scanned fingerprints with prints already on file to check a passenger's identity before letting them move on to their gate. The voluntary testing required participating passengers to provide their fingerprints to TSA.
"Through these and other technology demonstrations, we are looking to reinvent and enhance security effectiveness to meet the evolving threat and ensure that passengers get to their destinations safely," said Steve Karoly, TSA acting assistant administrator for requirements and capabilities analysis.
If testing goes well, the new method could be utilized at other airports and your time spent scrambling through your bag a thing of the past.
Main and lead photo by Josh Hallett/Flickr CC BY 2.0
---
Madison Gable is a freelance writer based out of Athens, Georgia.