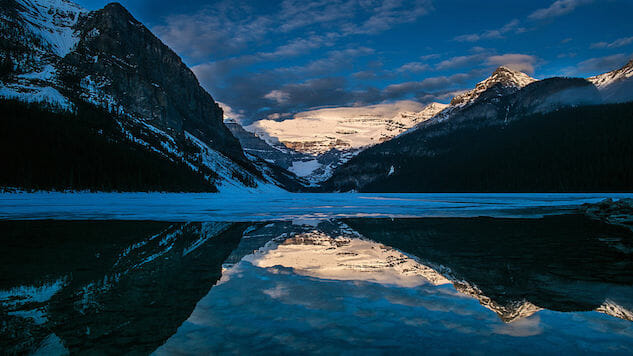 Canada, LA, and Michigan's upper peninsula are just a few of 2017's "must see" destinations, according Lonely Planet's "Best in Travel," which features the top regions, cities, and countries to visit around the world.
The lists, released each fall, highlight destinations set to take off in the travel industry. This year, Canada came out on top as the best country to visit in 2017, thanks to the popular new Prime Minister, Justin Trudeau, a weakened Canadian dollar and the country's 150-year anniversary.
U.S. locations that made the lists include Los Angeles, Portland, Oregon, coastal Georgia and Michigan's upper peninsula.
The complete lists, including Lonely Planet's reasonings, can be found on the "Best in Travel"
website, and the winners can be found below.
Lonely Planet's Top Ten Countries 2017:
1. Canada
2. Colombia
3. Finland
4. Dominica
5. Nepal
6. Bermuda
7. Mongolia
8. Oman
9. Myanmar
10. Ethiopia
Lonely Planet's Top 10 Regions 2017:
1. Choquequirao, Peru
2. Taranaki, New Zealand
3. The Azores, Portugal
4. North Wales, UK
5. South Australia
6. Aysén, Chile
7. The Tuamotus, French Polynesia
8. Coastal Georgia, USA
9. Perak, Malaysia
10. The Skellig Ring, Ireland.
Lonely Planet's Top Ten Cities 2017:
1. Bordeaux, France
2. Cape Town, South Africa
3. Los Angeles, USA
4. Merida, Mexico
5. Ohrid, Macedonia
6. Pistoia, Italy
7. Seoul, South Korea
8. Lisbon, Portugal
9. Moscow, Russia
10. Portland, Oregon, USA
Lonely Planet's Best Value 2017:
1. Nepal
2. Namibia
3. Porto, Portugal
4. Venice, Italy
5. Debrecen, Hungary
6. Belize
7. Morocco
8. Russia
9. Bellarine Peninsula, Australia
10. Michigan's Upper Peninsula, USA
Tom is a travel writer, part-time hitchhiker, and he's currently trying to imitate Where in the World is Carmen Sandiego? but with more sunscreen and jorts.