Stunning Video of Ireland Taken by Drone
Photo Courtesy of Matt and Holly Coakley
Travel
Video
Ireland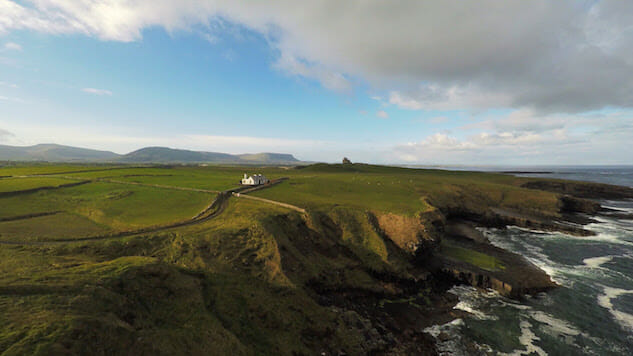 It should be no surprise that drones have taken intrepid travelers by storm, and many are treating their drone, outfitted with a GoPro, like a digital camera and bringing it on vacation.
Unlike a camera and tripod, these mini unmanned planes provide spectacular bird's eye views of their surroundings—reaching way beyond selfie sticks, capturing stunning images of near-impossible locations like tops rocky cliff sides. It's pretty much a nature photographer's dream.
Matt Coakley, who shot the above video during a recent trip to Ireland, takes his drone almost everywhere. "Probably the biggest advantage was being able to fly over water and out beyond the cliffs. There is simply no other way to get the shots that are possible with a drone."
Of course, all of this comes at a price—though in comparison to most photography equipment it's hardly a dent in the wallet—ranging from hundreds to thousands of dollars for the drone and about $500 for the GoPro—plus accessories. And this doesn't factor the potential "risks" of manning a drone. Not only do flyers need to worry about wind, safety, and even pedestrians, but drones are also becoming an increasing problem for airplanes, with over 700 close calls drones and planes already occurring this year already.
Still, the one-of-a-kind images of the Irish countryside, the Loire Valley in France, or the Central American rainforests might make it worth it.