Beautiful Balkans: Montenegro, Off the Beaten Path
Photos by Bridget Nurre Jennions
Travel
Lists
Montenegro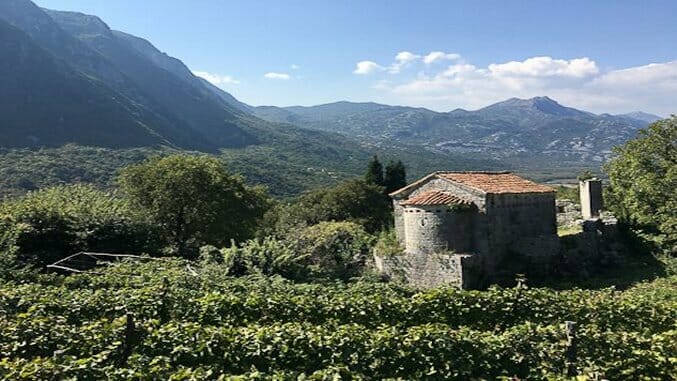 Okay, we admit it: we have a real thing for Montenegro. We've told you why you need to go there now and we've written at length about it's coastal gems: Budva and the Bay of Kotor. But with the number of visitors to this small Adriatic country steadily increasing and daily low-cost flights connecting its capital Podgorica to many of Western Europe's major cities, we figured it was time to let you in on a few secret spots still known mostly to locals: Lake Skadar, the Eastern Highlands, and Bojana Island.
Cap off a day of trekking with a night in a traditional mountain hut, practice yoga from the corn-grinding circle of a ruined 14th century village overlooking the Balkans' largest lake, or chat with local fishermen as you dine on some rare Adriatic delights. With all three destinations within two and half hours of Podgorica, you don't even have to choose: any of these would make for an unforgettable weekend or you could combine them for a diverse weeklong Montenegrin adventure.

Lake Skadar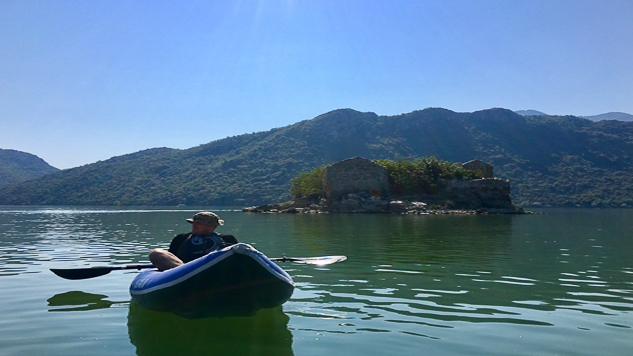 An emerald oasis nestled between Montenegro's coastal peaks and its capital city, Lake Skadar will immediately take your breath away—if not for its tranquil lily pad-covered lagoons, then definitely for the medieval monasteries that can be found perched on tiny islands in the center. So strong was the pull of this ancient lake that former British publishing and public relations executives Ben and Emma Heywood left their lives in London to establish their tour company, Undiscovered Montenegro, on its banks.
From their beautifully refurbished inn near Virpazar, Villa Miela, you can experience the bounty of the lake in a variety of ways: hiking the saw-toothed peaks, biking through the nearby villages, or kayaking across its serene waters to catch a glimpse of the giant Dalmatian pelican or Grmozur, the 19th century Montenegrin Alcatraz. The company also offers weeklong yoga holidays that include a morning of hiking to the 14th century village of Godinje and its crop-grinding-circle-turned-yoga platform that offers some spectacular lake views. Though the village still largely sits in ruins following a devastating 1979 earthquake, it is home to Konoba Godinje and Winery, where owner Miodrag Lekovic offers up fresh local cheese and pours some of the best of Montenegro's full-bodied Vranac red wine varietal.
In fact, in addition to being one of Montenegro's most important ecosystems, Lake Skadar is also the site of its biggest wine region. Just seven kilometers from Virpazar, the wine village of Limljani bears a striking resemblance to the mountain-backed vineyards of South Africa. Be sure to taste the Sveti Toma wine at Klicic Winery, a barrique-aged Vranac named for the 7th century chapel that survived a tumble down the hill into the valley nearby.
Eastern Highlands: Bjelasica, Komovi, and Prokletije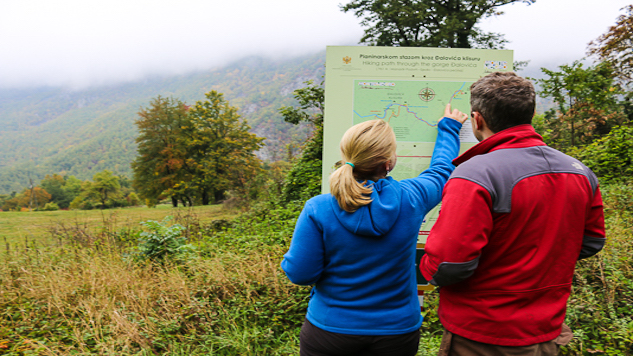 "To come here is like traveling back in time," Ivana Milicevic Kalic, marketing manager for RAMS Travel Agency, explains one rainy Sunday morning over a mug of mountain tea. "In many ways, this region hasn't changed its way of life for over 200 years." Based in the northern town of Bijelo Polje, known for its many arts festivals, the agency's owners Sabina and Musa Ramovic are focused on offering visitors a glimpse into traditional mountain life.
Working with the regional tourism body, Sabina and Musa have helped develop the Bjelasica, Komovi, and Prokletije cultural route that covers Montenegro's mountainous eastern region, and pairs mountain adventures with cultural immersion. With swanky coastal resorts like the iconic Aman Sveti Stefan charging top dollar for the cheese, meat, and rakija (schnapps) that come from this region, the couple have established a Slow Food convivium to preserve these traditional foods and bring Montenegro's visitors direct to the source.
In practice, this means that along the four-mile hike from your homestay in the mountain village of Bistrica to the 17th century Podvrh Monastery, you will be beckoned by the Balsic brothers to come taste their twice-distilled pear rakia direct from the still. After an autumn morning spent wading through the waters of nearby Dalovica gorge to explore Montenegro's deepest cave, you might join a local family producing their year's supply of ajvar: a roasted pepper spread that is a staple of the region's cuisine. Or finally, after a day of hiking on Bjelasica Mountain, you can spend a night under the stars in a traditional mountain hut, or katun, which have been used for centuries each summer by shepherds tending their flocks.
Bojana Island (Ada Bojana)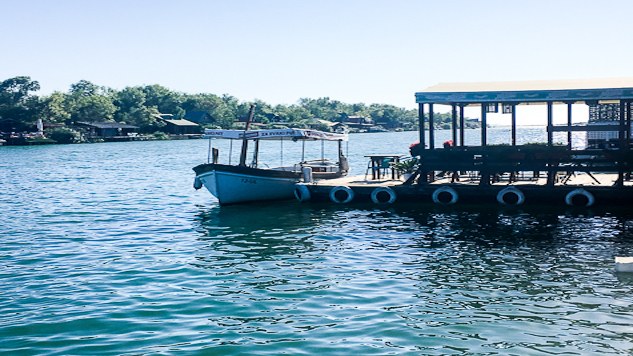 With 45 miles of beach stretching along the sparkling Adriatic Sea, it's hard not to mention Montenegro's stunning coastline. Our pick for sun and surf is a small island formed by a river delta near the Albanian coast: Bojana Island, or Ada Bojana. While some know Ada Bojana for its faded nudist resort, it is also home to Montenegro's best seafood restaurants, which line the Bojana River that separates the island from the mainland.
The oldest, and widely regarded as the best of these restaurants, is Misko, where you can choose your meal from the live tank before taking your seat to watch the fishing trawlers outside the window. The restaurant's offerings range from the traditional, like fresh oysters, to the unique. If you are lucky, they may have slipper lobster, a rare Mediterranean version of the crustacean known for its exceptionally sweet meat, which is cooked fresh and served on a bed of saffron pasta. Ask for "Baba" (Montenegrin for grandma, a reference to the lobster's shriveled appearance).
Just next to Ada Bojana is Montenegro's longest beach: the eight-mile Velika Plaza (long beach). Its idyllic wind conditions have made the beach a popular place for visitors throughout Europe to try their hand at kite surfing. If kite surfing isn't your thing, then the soft white sand and numerous beach bars will help take the edge off.
Breathtaking Balkans columnist Bridget Nurre Jennions is an Emmy-winning TV journalist and an international development specialist in Kosovo. Follow her travels on her blog, Bridgekrieg.