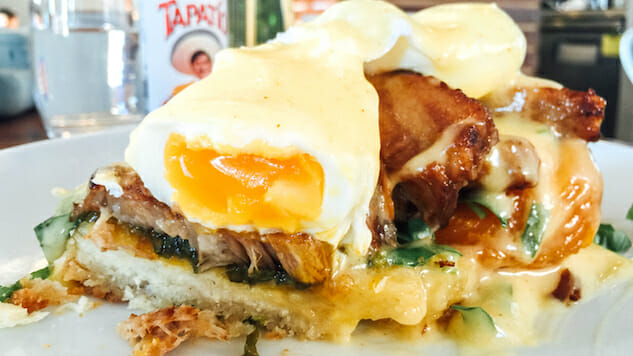 With the sun rising behind the skyscrapers, the fog rolls out from San Francisco every day, clearing the path for the tens of thousands of people that often swarm the city to see its mishmash of attractions. Tucked between rolling hills, the bay and the Pacific, the Golden City is indeed a no-brainer terminus for tourists. And because of that, over the years San Francisco has also perfected its skills in the culinary industry, shifting its status from a typical tourist destination to a hub for gastronomic experiments and adventures. And while a week isn't even enough to fully immerse in its food scene, a full day can be spent sampling some of its best.
Breakfast: Brenda's French Soul Food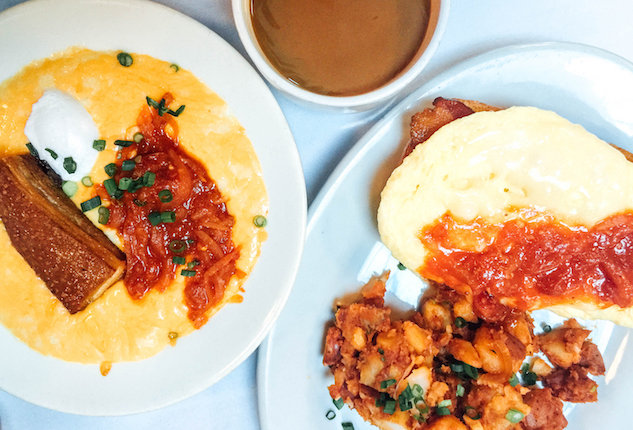 To eat your way through San Francisco in 24 hours, you must have a hearty a breakfast. Go on Yelp to look for options, or you can save yourself some time and head to Brenda's French Soul Food on Polk and Eddy. It's not only on every foodie's "best of San Francisco" list, it also offers a filling Southern take on the most important meal of the day—something you rarely find on the West Coast. At the helm is New Orleans native chef Brenda Buenviaje, co-owner and chef proprietor, who decided to bring in the flavors and aromas of her childhood to her adopted home.
Come hungry, as it'll be hard to narrow down your options. Feast on the Beignet Flight, a four-beignet sample plate, to start. Then choose from its selection of house specials—the Crispy Pork Belly smothered in cheddar grits is a crowd favorite. The Egg & Bacon Tartine is a shoo-in, as well.

Lunch: Zuni Café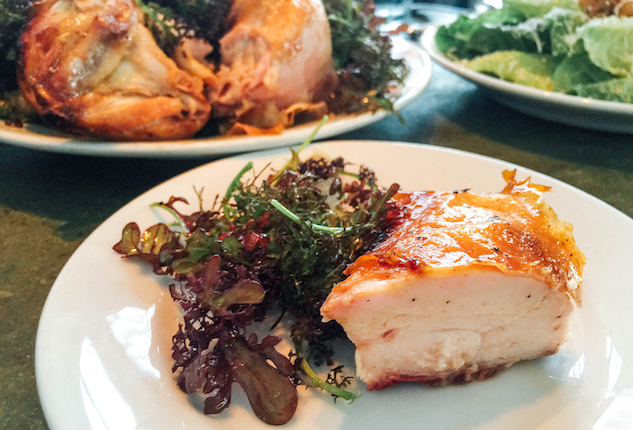 After a morning of explorations, head to Civic Center just after the midday rush, when one of San Francisco's most famous and enduring spots starts to slow down. You'll be hard pressed to secure a table at Zuni Café without waiting an hour or so in line unless you make reservations weeks in advance. However, if you come just after lunch, you might just be able to get one in 30 minutes. Stand at the bar for drinks while you wait and maybe order their incredible shoestring fries, which come in a heaping pile.
The dish to order, of course, is the one Zuni's is famous for: the Roasted Chicken. It usually takes the kitchen an hour to prepare, but it's completely worth the wait. This perfectly roasted chicken salad dish is served with fresh kale, apples, artichokes and hazelnuts, and drizzled with creamy mustard vinaigrette and fromage blanc, a medley that's proven to be quite legendary.
Pre-Dinner Cocktails: Cityscape San Francisco Lounge
Cityscape, set on Hilton San Francisco Union Square's 46th floor, might have just opened its doors to the public last September, but it's already fast becoming one of San Francisco's most sought after nighttime attractions. This lounge not only offers a 360-degree view of the city, it also showcases the City by the Bay's two sides—its metropolitan half and its suburban half—as well as its ever changing weather displays. The best part is you can enjoy the glistening nighttime views on window facing lounge sofas whilst sipping on fantastic bar concoctions.
Signature cocktails at Cityscape include the smooth and mildly sweet Barrel Aged Manhattan, the vodka and agave nectar Noe Valley, and the Presidio Old Fashioned. But the new-on-the-menu mezcal based Pineapple Express, with its smoky flavor, is definitely a must try. Selections of wine and beer are on offer too. Enjoy your drinks with their Cheese and Charcuterie Plate.
Dinner: Urban Tavern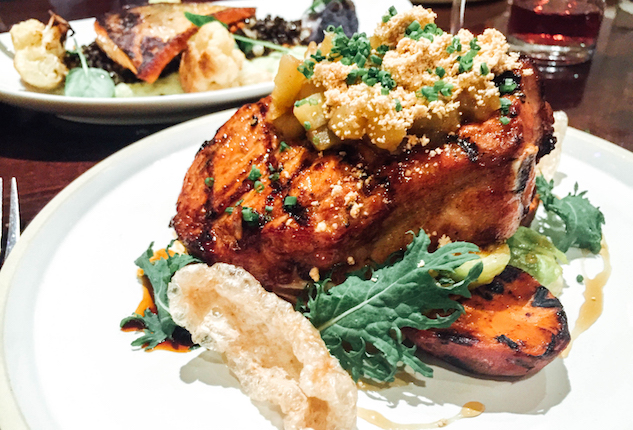 For dinner, consider Urban Tavern in Union Square. Its mission statement to use sustainable and locally sourced ingredients as well as collaborate with independent farms that practice traditional, humane techniques is admirable, yes. But with executive chef Mike Raub steering the ship and introducing new formidable fare, this gastropub at Hilton San Francisco is certainly giving San Francisco's best a run for their money. Guests will barely notice its modern with a touch of rustic aesthetic as the dishes on offer can't help but hog the spotlight.
Its eclectic menu certainly deserves more than just a once-over as the selection ranges from Braised Octopus to Roasted Cauliflower Steak to gluten-free options. But seriously consider the delicious Crispy Seared Pork Rillettes, the Pacific Northwest Arctic Char nestled on a bed of lentils, and the Lightly Smoked Long and Bailey Pork Chop served with spiced apple relish and cracklings. And don't skip dessert; their Brownie Skillet awaits.
Brunch: Aracely Café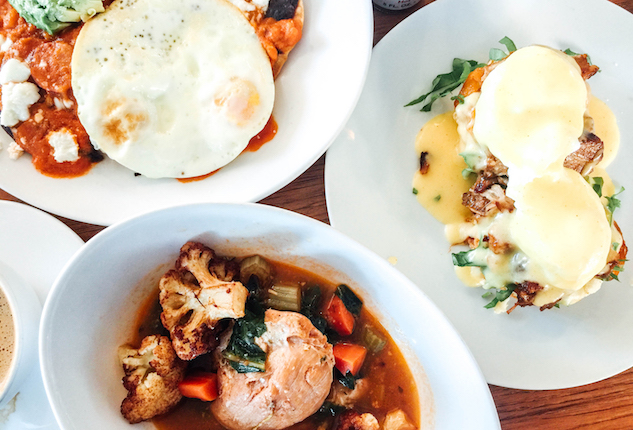 After your epicurean jaunt at Urban Tavern the night before, you might feel like you've ingested enough food to last the whole week. But by late morning, you'll probably start feeling hungry again. As it also might be time for you to leave the city, it'll be easy to pop into Aracely Cafe on Treasure Island for brunch. This adorable space, set away from San Francisco's hustle and bustle, is popular for weddings and company luncheons, but its restaurant is also famous with locals for its hearty yet healthy brunch-type dishes.
There are several terrific starters on offer. But as the plates are usually massive, you might want to just order a latte and go for the mains. A gray day might call for a comforting bowl of Braised Chicken. If you want to stock up on protein, the amazing Pork Belly Tostadas with Ranchero Eggs are definitely the way to go. And if you're hungry enough, go for the Steak Sandwich.
Michelle Rae of Another Spur on the Road is a Los Angeles-based writer, photographer and traveler with a bad case of wanderlust.