Balkans Guide: The Via Dinarica is the World's Best New Hiking Trail
The "mega" trekking route is also a "cultural corridor" that extends across Southeast Europe's Balkan Peninsula from Slovenia to Macedonia
Photos by Thierry Joubert and Irfan Brkovic
Travel
Video
Southeastern Europe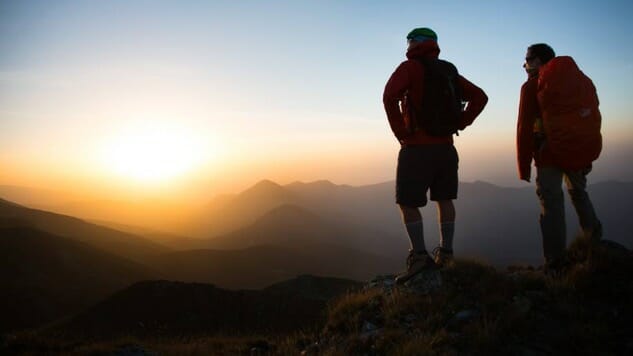 Starting in May of 2014, I began a hike that changed the course—and rhythm—of my life. Over the last three years, I'd trek for as many days as I could get away, and then start again after I dealt with whatever abstract "responsibilities" that unfortunately got in the way of the really important parts of my world … like efficiently ordering my pack every morning and lacing up my boots to get back on ridges that look across the Adriatic Sea, clear rivers, and flocks of sheep eating their way across hillsides. While on the trail, I slept under the stars at the edge of mountain lakes. I stayed in nomadic shepherd settlements and had coffee as chickens ran between legs. I summited untouched peaks and ate homemade food that burst with the flavors of the unsullied meadows and landscapes that framed my day-to-day existence.
My vehicle for discovery during this epoch was the Via Dinarica "mega" hiking trail, which traverses the Balkan Peninsula in Southeastern Europe and connects eight countries along the Dinaric Alps and the ranges that are immediately tangent. The trail covers approximately 1,000 miles and combines shepherd paths and mountain transversals with centuries-old trading routes. From north to south, the Via Dinarica includes cross-border collaborations and trekking between Slovenia, Croatia, Bosnia and Herzegovina, Montenegro, Albania, Kosovo, Macedonia, and Serbia.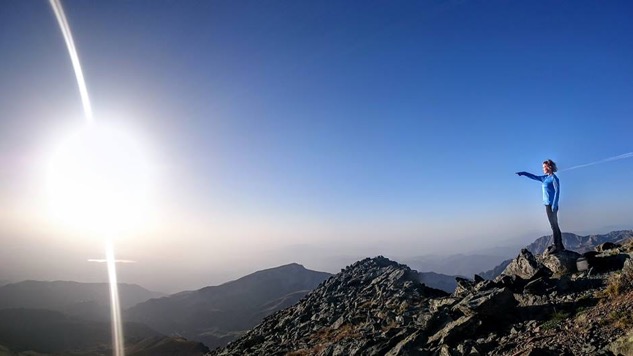 The emergence of the trail follows the rapid trajectory of the Balkan region as one of Europe's new tourism stars. The trail began to take shape in 2010 with a cross-border project between two national parks: Sutjeska and Durmitor. That trek incorporated the highest peaks in Bosnia and Herzegovina and Montenegro, respectively. Over the last five years, the trail has grown in notoriety, in country-to-country cooperation, and infrastructure. As well, during this period, a group of adventure tourism companies—representing each of the countries along the route—formed the Via Dinarica Alliance to answer questions and aid travelers.
More than just a trail connecting a conglomeration of countries (it is not just for hard-core trekkers), I realized the Via Dinarica represents a way for travelers to explore the food, music and the old-world heritage that still exists in this corner of Europe. The beauty and purity of uncompromising mountain traditions promise an endless panorama of discoveries, which will take a lifetime to embrace.
Video courtesy of Novagenus, a design and communications company, is working on a series about the Via Dinarica.
---
Zagreb, Croatia-based Alex Crevar is Paste's travel editor.