6 Reasons to Visit Wyoming that Aren't Yellowstone
Photo below by Mike Cavaroc of Free Roaming Photography
Travel
Lists
Wyoming
Last year set a record for Wyoming tourism when over 10 million travelers visited the wind-scorched state in an 11 percent increase from 2013. The vast majority of these visitors came by car, which makes sense since the "Equality State" emerged from the tracks of wagon trains and railroads. Wyoming was founded on movement—migrations, winds, trade—making it perfect for the quintessential American road-tripper.
And while Yellowstone's swarms—July alone saw nearly a million visitors—of bear-gawkers and bison-gapers steal the headlines, those who are open to the roads beyond will truly revel in its treasures. For folks looking to uncover the state's sometimes strange, often pleasing mix of history, wilderness and culture, here are six reasons to visit Wyoming that aren't Yellowstone.
1. Polo in the Shadow of the Big Horn Mountains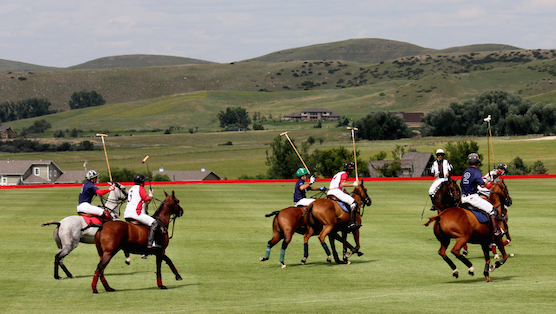 Photo: Lindsy Jeanneret of LJ Photography
In the 1880s, two brothers with roots in Scottish nobility brought polo to northern Wyoming, teaching the sport to their ranch-hands. Over 120 years later, Sheridan and its surrounding county, tucked into the foothills of the Big Horn Mountains, have become premier horse breeding and polo communities.
From June through August each year, Big Horn Polo Club and Flying H Polo Club host several weekly matches between local and international players. Attendance is free and tailgaters park beside the fields to ogle the marriage of Wild West and Old World beneath the Big Horns.
2. World-Class Wilderness or Civilization in Lander
Lander is perhaps best known among the rock-climbing enthusiasts who visit this pristine central Wyoming town en route to scaling the surrounding sandstone and limestone cliffs. But it also makes for a great basecamp for outdoor adventurers of all types. Home to the National Outdoor Leadership School, Lander provides easy access to world-class fishing, hiking and backcountry adventures in the Wind River Range. Plus, sitting in a sheltered valley, it provides some respite from the relentless wind.
For those looking for more civilized entertainment, the town itself boasts dozens of local restaurants and shops. A range of hotels line Main Street, new yurts have been constructed along the river in Sink's Canyon, and Lander City Park allows free camping for up to two weeks.
3. History and Progression at Heart Mountain Interpretive Center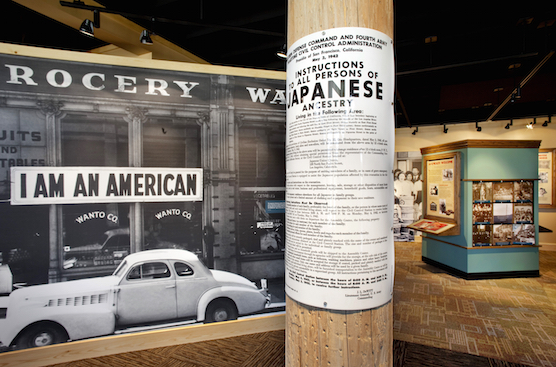 Photo: Kevin J. Miyazaki courtesy Heart Mountain Wyoming Foundation
During the summer of 1942, 2,000 Wyoming workers erected the Heart Mountain Relocation Center at the base of Heart Mountain. Operating as a War Relocation Authority facility, between August 1942 and November 1945, the confinement camp housed 14,000 Japanese and Japanese-Americans without charges or trials.
In 2011, Heart Mountain Interpretive Center became a world-class museum on the site of the old confinement camp just outside of Cody, Wyoming. Through a variety of audio and visual exhibits, the center shares the story of Japanese-Americans incarcerated during World War II. "It's about embracing the Heart Mountain confinement experience as a Wyoming legacy" says Aura Newlin, a fourth generation Japanese-American and Wyomingite, descendant of the Heart Mountain incarcerated and secretary of the board of directors of the Heart Mountain Wyoming Foundation. "It's about owning it as a piece of our history."
4. Dine, Lounge and Fish in Downtown Saratoga
Visitors to southern Wyoming can step back in time and enjoy world-class fishing without ever leaving downtown Saratoga. On New Year's Eve 1893, the Hotel Wolf celebrated its opening in style, with a masquerade ball and dinner. The former stop on the Encampment to Walcott Stage line, added to the National Register of Historic Places in the 1970s, has been preserved and restored to reflect its earliest days.
Visitors to Saratoga can feast on prime rib or sip one of the best bloody mary's to be found before heading out for some exploration and relaxation. Depending on your tastes, the Hobo Hot Springs and Saratoga Resort and Spa provide a choice of environments for enjoying some mineral springs-induced tranquility. Anglers can simply saunter up the street to enjoy fishing in the North Platte River or head further afield to enjoy some solitude with their sport.
5. Stargazing Through the Clear Night Skies
Before joining the throngs of tourists at Yellowstone National Park, it's worth spending an evening with Wyoming Stargazing (pictured at top). This 501(c )(3) nonprofit is "dedicated to inspiring and educating our community through Wyoming's extraordinary skies" says executive director Dr. Samuel Singer. They offer stargazing tours in Grand Teton National Park and host free events in Jackson Hole's Rendezvous Park. Both stargazing leaders hold Ph.D.s and guide participants through the stars, planets, globular clusters, nebulae, and galaxies that light up Jackson's night skies.
6. Thermopolis' Healing Waters
Spilling from the eastern mouth of central Wyoming's Wind River Canyon, Thermopolis has drawn animals and people to its healing waters for millennia. The city centers on the world's largest mineral hot springs, where 8,000 gallons of 135-degree water flow daily over high desert terraces amid herds of bison.
Hot Springs State Park features hiking trails, several picnic areas and three pools fed by the springs: the Bath House, HELLiE'S Tepee Pools, and Star Plunge. The Bath House is free (minus towel or swimsuit rental) and a simple place to relax in a 104-degree pool. HELLiE'S Tepee Pools provides entertainment in the form of multiple water slides and pools. Meanwhile, Star Plunge offers a kitschy alternative complete with fake plants around the indoor pool and a Zoltar machine in the lobby.
Stacey McKenna is a Fort Collins, Colorado-based writer covering travel, adventure, health and social justice.